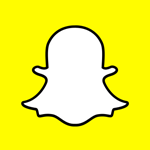 Snapchat Inc
About
Profile
We believe that reinventing the camera represents our greatest opportunity to improve the way people live and communicate. We contribute to human progress by empowering people to express themselves, live in the moment, learn about the world, and have fun
---
Headquarters
Los Angeles, California, United States
---
Shares of the social media company added 1.2%, making up some ground after a selloff during the day on the back of a disappointing fourth-quarter earnings report.
Available for logged in users only.


The multiple price alert feature will smartly add or remove $1 if your alert was hit.
It's only available if you are logged in, a V.I.P. member or if you are using the AI chrome extension.

Contact us via Twitter if you are interested in trying it out.
TikTok's 'moment of truth' is coming and the fallout could spread far and wide
A TikTok ban in the US would be a 'positive catalyst' for other social networks
A sale will not address security concerns, says TikTok CEO
Snap, Meta rise after U.S. reportedly threatens TikTok ban
Meta, Amazon, Disney among major names calling employees back to office in 2023
Senators unveil bill to rein in TikTok, 'adversarial' tech
Snap rises for third straight day with anti-TikTok bill set for launch
Why did Snap shares surge almost 10% Monday? The possibility of TikTok being gone
Snap jumps to 11% gain as potential TikTok bans gain strength
Apple, C3.ai make waves in the active AI sector
Snap launching 'My AI' chatbot for subscribers
Highlights from the Supreme Court cases surrounding online speech
Snap investor day shows analysts progress, but neutral camp takes wait-and-see stance
META has rallied more than 40% so far in 2023. Is it still a buy here?
Snap's top content/partnerships leader to leave company (updated)
Where the layoffs are: white collar over blue collar
Pinterest rises on back of job cuts, Meta recovery
Hot Stocks: BIDU leads Chinese tech stocks higher; PTON, ODFL rise on earnings; SNAP drops
Snap plunges 13% as UBS downgrades, citing competition increasing 'everywhere'
Snap earnings call: Improvements will take time to hit top line, CEO says
Earnings History
Date
EPS / Forecast
Revenue / Forecast
February 3, 2022

0.01

/ -0.0924

1.3B

/ 1.2B
Beat!

October 21, 2021

-0.05

/ -0.0963

1.07B

/ 1.1B
July 22, 2021

-0.1

/ -0.1814

982.11M

/ 845.61M
Beat!

April 22, 2021

-0.19

/ -0.2057

769.58M

/ 744.12M
Beat!

February 4, 2021

-0.08

/ -0.0678

911.32M

/ 851.93M
Beat!

October 20, 2020

-0.14

/ -0.177

678.67M

/ 557.02M
Beat!

July 21, 2020

-0.23

/ -0.22

454.16M

/ 441.79M
Beat!

April 21, 2020

-0.21

/ -0.2

462.48M

/ 424.59M
Beat!

February 5, 2020

-

/ -0.13

-

/ 555.21M
November 6, 2019

-

/ -0.19

-

/ 434.69M
October 22, 2019

-0.16

/ -0.19

446.2M

/ 436.43M
Beat!

August 6, 2019

-

/ -0.22

-

/ 345.54M
July 23, 2019

-0.19

/ -0.22

388.02M

/ 359.76M
Beat!

April 23, 2019

-0.23

/ -0.21

320.43M

/ 305.67M
Beat!

February 5, 2019

-0.14

/ -0.19

389.82M

/ 377.23M
Beat!

October 25, 2018

-0.25

/ -0.27

297.7M

/ 282.78M
Beat!

August 7, 2018

-0.27

/ -0.31

262.26M

/ 249.52M
Beat!

May 1, 2018

-0.3

/ -0.29

230.67M

/ 244.28M
February 6, 2018

-0.13

/ -0.16

285.7M

/ 253.19M
Beat!

November 7, 2017

-0.14

/ -0.15

207.9M

/ 237.8M
August 10, 2017

-0.16

/ -0.15

181.7M

/ 186.2M
May 10, 2017

-2.31

/ -0.14

149.6M

/ 158.0M
Date
Price
Open
High
Low
Vol
ER
Nov 21
9.96
10.41

10.45

9.84

29.0M
Nov 22
9.91
9.97

10

9.7017

25.7M
Nov 23
10.32
9.98

10.48

9.9199

21.1M
Nov 25
10.18
10.14

10.37

10.115

8.2M
Nov 28
9.84
10.08

10.135

9.75

25.2M
Nov 29
9.82
9.89

9.9865

9.73

15.5M
Nov 30
10.31
9.84

10.32

9.65

45.3M
Dec 01
10.87
10.31

11.07

10.27

46.6M
Dec 02
10.5
10.535

10.75

10.32

32.2M