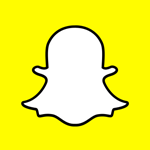 Snapchat Inc
About
Profile
We believe that reinventing the camera represents our greatest opportunity to improve the way people live and communicate. We contribute to human progress by empowering people to express themselves, live in the moment, learn about the world, and have fun together.
---
Headquarters
Los Angeles, California, United States
---
Available for logged in users only.


The multiple price alert feature will smartly add or remove $1 if your alert was hit.
It's only available if you are logged in, a V.I.P. member or if you are using the AI chrome extension.

Contact us via Twitter if you are interested in trying it out.
Tech staffing moves show who has room for productivity gains - Bernstein
Snap reportedly tells staff to be in office 4 days a week starting February
Snap, Alphabet, Pinterest gain following report of Meta layoffs
Social media looks on as rapid overhaul continues at Twitter
Meta India head Mohan exits, will reportedly lead region for Snap
Twitter to end ad-free articles for subscribers - WSJ (updated)
Social media gets bump as FCC member urges TikTok ban
The week after: Twitter starts Musk makeover, plans hefty new subscription
Meta stock becomes poster child for Communications' scary week
TikTok readies key push into mobile games - report
KeyBanc dims view of media stocks, with ads and economy feeding downturn
Meta Platforms sinks as BofA downgrades on worries over increased ad spend pressure
S&P 500 gains over 4% for the week amid hopes of Fed easing up on rate-hiking spree
Why did Snap stock plunge today? More earnings pain in stalling revenues
Key social media ETF falls as Snap revenue disappoints and Twitter drama continues
5 stocks to watch for Friday: Snap, Twitter, American Express and more
Snap plunges 28% on Q3 sales miss; analysts worry if more pain is to come
Snap earnings call: Focused on performance ads as industry slows
Elon Musk said to plan to reduce Twitter's workforce by 75% - report
Snap slides more than 25% as Q3 revenues miss lowered bar
Earnings History
Date
EPS / Forecast
Revenue / Forecast
February 3, 2022

0.01

/ -0.0924

1.3B

/ 1.2B
Beat!

October 21, 2021

-0.05

/ -0.0963

1.07B

/ 1.1B
July 22, 2021

-0.1

/ -0.1814

982.11M

/ 845.61M
Beat!

April 22, 2021

-0.19

/ -0.2057

769.58M

/ 744.12M
Beat!

February 4, 2021

-0.08

/ -0.0678

911.32M

/ 851.93M
Beat!

October 20, 2020

-0.14

/ -0.177

678.67M

/ 557.02M
Beat!

July 21, 2020

-0.23

/ -0.22

454.16M

/ 441.79M
Beat!

April 21, 2020

-0.21

/ -0.2

462.48M

/ 424.59M
Beat!

February 5, 2020

-

/ -0.13

-

/ 555.21M
November 6, 2019

-

/ -0.19

-

/ 434.69M
October 22, 2019

-0.16

/ -0.19

446.2M

/ 436.43M
Beat!

August 6, 2019

-

/ -0.22

-

/ 345.54M
July 23, 2019

-0.19

/ -0.22

388.02M

/ 359.76M
Beat!

April 23, 2019

-0.23

/ -0.21

320.43M

/ 305.67M
Beat!

February 5, 2019

-0.14

/ -0.19

389.82M

/ 377.23M
Beat!

October 25, 2018

-0.25

/ -0.27

297.7M

/ 282.78M
Beat!

August 7, 2018

-0.27

/ -0.31

262.26M

/ 249.52M
Beat!

May 1, 2018

-0.3

/ -0.29

230.67M

/ 244.28M
February 6, 2018

-0.13

/ -0.16

285.7M

/ 253.19M
Beat!

November 7, 2017

-0.14

/ -0.15

207.9M

/ 237.8M
August 10, 2017

-0.16

/ -0.15

181.7M

/ 186.2M
May 10, 2017

-2.31

/ -0.14

149.6M

/ 158.0M