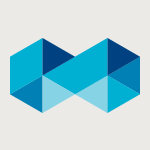 Marsh & McLennan Cos Inc
About
Profile
Marsh & McLennan Companies is a professional services firm with two operating segments, Risk & Insurance Services and Consulting, comprising four major companies, each a global leader in its field.
---
Headquarters
New York City, New York, United States
---
Available for logged in users only.


The multiple price alert feature will smartly add or remove $1 if your alert was hit.
It's only available if you are logged in, a V.I.P. member or if you are using the AI chrome extension.

Contact us via Twitter if you are interested in trying it out.
Marsh & McLennan Q2 earnings top consensus, aided by R&I unit
Marsh & McLennan Non-GAAP EPS of $2.20 beats by $0.08, revenue of $5.88B beats by $120M
Marsh & McLennan Q2 2023 Earnings Preview
Marsh McLennan names unit COO
Marsh McLennan Agency acquires Trideo Systems
Marsh & McLennan raises its quarterly dividend by 20% to $0.71 per share
Marsh McLennan Agency acquires Integrity HR, terms not disclosed
Morgan Stanley bullish on P&C insurers; Arch Capital, Everest Re rated Overweight
Marsh McLennan Agency acquires SOLV Risk Solutions
Marsh McLennan's Guy Carpenter to acquire Re Solutions
Marsh & McLennan stock rises 4% on Q1 earnings beat driven by risk, insurance services
Marsh & McLennan Non-GAAP EPS of $2.53 beats by $0.06, revenue of $5.9B beats by $40M
Marsh & McLennan Q1 2023 Earnings Preview
Twenty top stock pair trades from Raymond James
Marsh & McLennan declares $0.59 dividend
Stocks most susceptible to a stronger Wealth Effect - BofA
Marsh McLennan prices $600M notes offering
Marsh McLennan's business Mercer acquires Leapgen, digital HR company
Marsh & McLennan Q4 profit beats, helped by Risk & Insurance Services unit
Marsh & McLennan Q4 Non-GAAP EPS beats, revenue misses
Earnings History
Date
EPS / Forecast
Revenue / Forecast
January 27, 2022

1.36

/ 1.34

5.14B

/ 4.92B
Beat!

October 21, 2021

1.08

/ 0.9983

4.58B

/ 4.42B
Beat!

July 22, 2021

1.75

/ 1.43

5.02B

/ 4.51B
Beat!

April 27, 2021

1.99

/ 1.71

5.08B

/ 4.79B
Beat!

January 28, 2021

1.19

/ 1.13

4.42B

/ 4.27B
Beat!

October 29, 2020

0.82

/ 0.7258

3.97B

/ 3.84B
Beat!

July 30, 2020

1.32

/ 1.13

4.19B

/ 4.19B
April 30, 2020

1.64

/ 1.57

4.65B

/ 4.68B
January 30, 2020

1.19

/ 1.18

4.26B

/ 4.35B
October 29, 2019

0.77

/ 0.7

3.97B

/ 4B
July 30, 2019

1.18

/ 1.13

4.35B

/ 4.28B
Beat!

April 25, 2019

1.52

/ 1.46

4.07B

/ 4.19B
January 31, 2019

1.09

/ 1.05

3.71B

/ 3.75B
October 25, 2018

0.78

/ 0.74

3.5B

/ 3.45B
Beat!

July 26, 2018

1.1

/ 1.11

3.73B

/ 3.72B
Beat!

April 26, 2018

1.23

/ 1.3

4B

/ 3.85B
Beat!

February 1, 2018

1.05

/ 0.94

3.69B

/ 3,567M
Beat!

October 26, 2017

0.79

/ 0.78

3.34B

/ 3.30B
Beat!

July 27, 2017

1

/ 1

3.50B

/ 3.55B
April 27, 2017

1.00

/ 0.98

3.50B

/ -
Beat!

February 2, 2017

0.89

/ 0.84

3.36B

/ 3.48B
Date
Price
Open
High
Low
Vol
Change
ER
Apr 29
161.70
170.44

170.44

161.19

2.68M

-5.83%

Apr 28
171.71
170.33

172.48

167.62

1.91M

1.95%

Apr 27
168.42
168.77

170.75

167.91

1.67M

0.02%

Apr 26
168.38
171.38

171.58

168.32

2.36M

-1.93%

Apr 25
171.70
170.20

171.90

168.05

2.91M

0.51%

Apr 22
170.83
177.35

177.36

170.49

2.65M

-4.4%

Apr 21
178.70
176.71

183.14

175.92

4.71M

2.46%

Apr 20
174.41
173.03

175.03

173.03

2.23M

1.37%

Apr 19
172.06
170.43

172.38

170.26

1.83M

0.94%

Apr 18
170.45
169.42

170.89

169.31

1.74M

0.41%

Apr 14
169.76
170.28

171.21

169.40

1.97M

-0.08%

Apr 13
169.89
168.35

170.14

168.20

1.38M

0.74%

Apr 12
168.64
171.52

172.04

168.02

1.52M

-1.23%

Apr 11
170.74
172.60

172.87

170.11

2.19M

-1.06%

Apr 8
172.57
173.35

174.33

171.99

2.87M

-0.38%

Apr 7
173.23
171.43

174.06

170.50

2.54M

0.90%

Apr 6
171.68
169.49

172.03

168.35

2.63M

1.02%

Apr 5
169.94
170.39

172.60

169.72

1.81M

-0.68%

Apr 4
171.10
171.25

171.88

169.93

1.48M

-0.34%

Apr 1
171.68
171.51

172.37

170.51

1.49M

0.74%

Mar 31
170.42
172.91

173.34

170.42

2.70M

-0.83%

Mar 30
171.84
171.63

172.04

169.65

2.25M

0.23%