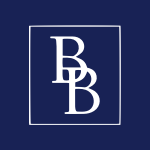 Brown & Brown, Inc.
About
Profile
Brown & Brown, Inc. is the sixth largest independent insurance brokerage in the nation. We provide risk management solutions to help protect what our customers value most. Our four business segments, Retail, National Programs, Wholesale, and Services, off
---
Headquarters
Daytona Beach, Florida, United States
---
Available for logged in users only.


The multiple price alert feature will smartly add or remove $1 if your alert was hit.
It's only available if you are logged in, a V.I.P. member or if you are using the AI chrome extension.

Contact us via Twitter if you are interested in trying it out.
Brown & Brown Q1 2023 Earnings Preview
Earnings Week Ahead: Amazon, Meta Platforms, Alphabet, Coca-Cola, Boeing, and more
Citi turns bullish on Chubb, Brown & Brown ahead of Q1 earnings
Brown & Brown completes acquisition of Highcourt Breckles Group
Brown & Brown Q4 earnings beat, helped by 20% Y/Y jump in commissions, fess
Brown & Brown Non-GAAP EPS of $0.50 beats by $0.04, revenue of $901.4M beats by $3.42M
Brown & Brown Q4 2022 Earnings Preview
BMO Capital analyst gets selective in insurance stock picks
Brown & Brown declares $0.115 dividend
Citi adds 9 insurance stocks to coverage; Arthur J. Gallagher is top pick
Brown & Brown Dealer Services acquires Finance Builders
Brown & Brown down as Hurricane Ian hits Q3 results, impact estimated to last
Brown & Brown Non-GAAP EPS of $0.50 misses by $0.10, revenue of $927.6M misses by $15.99M
Brown & Brown Q3 2022 Earnings Preview
Brown & Brown raises dividend by 12% to $0.115/share
P&C insurance, reinsurance stocks hold up after Hurricane Ian pummels Florida
Brown & Brown's subsidiary acquires asset of Smithwick & Mariners Insurance, Midcoast Insurance and Chapman & Chapman Insurance
Brown & Brown's subsidiary acquires assets of VistaNational Insurance
Brown & Brown GAAP EPS of $0.51 beats by $0.03, revenue of $839.7M beats by $36.24M
Brown & Brown Q2 2022 Earnings Preview
Date
Price
Open
High
Low
Vol
Change
ER
Oct 9
71.64
70.72

71.67

70.72

727K

0.87%

Oct 6
71.02
70.77

71.41

70.38

856K

0.37%

Oct 5
70.76
70.33

70.98

70.33

1.0M

0.54%

Oct 4
70.38
69.61

70.51

69.39

903K

1.59%

Oct 3
69.28
69.53

69.9

68.94

856K

-0.35%

Oct 2
69.52
69.68

69.93

69.18

1.3M

-0.46%

Sep 29
69.84
71

71

69.68

1.0M

-1.45%

Sep 28
70.87
71.25

71.61

70.78

1.2M

-0.13%

Sep 27
70.96
70.96

71.22

70.54

935K

-0.17%

Sep 26
71.08
71.88

71.94

70.93

799K

-1.41%

Sep 25
72.1
71.99

72.33

71.86

675K

-0.24%

Sep 22
72.27
72.38

72.97

72.22

826K

-0.14%

Sep 21
72.37
73.57

73.71

72.31

1.2M

-1.99%

Sep 20
73.84
74.16

74.5

73.76

677K

0.01%

Sep 19
73.83
74

74

73.41

703K

0.68%

Sep 18
73.33
72.78

73.8

72.57

882K

0.96%

Sep 15
72.63
72.95

73.18

72.36

2.7M

-0.89%

Sep 14
73.28
73.63

73.63

72.63

1.5M

0.19%

Sep 13
73.14
73.52

73.7

72.99

922K

-0.56%

Sep 12
73.55
73.39

74.12

73.18

814K

0.20%

Sep 11
73.4
73.24

73.49

72.96

836K

0.38%

Sep 8
73.12
74.22

74.22

72.86

810K

-1.18%

Sep 7
73.99
72.95

74.05

72.42

1.3M

1.73%

Sep 6
72.73
72.5

72.82

72.17

1.3M

0.32%

Sep 5
72.5
74.08

74.12

72.47

1.1M

-2.29%

Sep 1
74.2
74.32

74.5

74.04

596K

0.13%

Aug 31
74.1
74.3

74.57

74.03

1.0M

-0.03%

Aug 30
74.12
73.75

74.41

73.71

935K

0.54%

Aug 29
73.72
73.24

73.75

72.82

785K

0.67%

Aug 28
73.23
72.94

73.44

72.85

785K

0.22%

Aug 25
73.07
72.7

73.52

72.16

1.0M

1.07%

Aug 24
72.3
73.02

73.43

72.3

884K

-0.84%

Aug 23
72.91
72

72.94

71.98

632K

1.67%

Aug 22
71.71
71.7

71.89

71.19

607K

0.10%

Aug 21
71.64
71.49

71.85

70.94

574K

0.35%

Aug 18
71.39
71.19

71.87

71.13

1.2M

0.18%

Aug 17
71.26
72.56

72.57

71.07

1.2M

-1.48%

Aug 16
72.33
70.43

72.49

70.43

1.3M

2.46%

Aug 15
70.59
71.02

71.12

70.53

790K

-0.93%

Aug 14
71.25
70.94

71.52

70.79

657K

0.66%

Aug 11
70.78
70.32

70.88

70.15

757K

0.48%

Aug 10
70.44
70.97

71.28

70.17

718K

-0.28%

Aug 9
70.64
70.55

71.12

70.24

747K

0.57%

Aug 8
70.24
71.14

71.46

70.17

1.1M

-1.27%

Aug 7
71.14
70.53

71.2

70.02

729K

1.63%

Aug 4
70
70.71

71.13

69.91

847K

-0.88%

Aug 3
70.62
70.39

70.97

70.35

871K

-0.14%

Aug 2
70.72
69.73

70.82

69.73

1.3M

1.03%

Aug 1
70
70.08

70.61

69.82

1.5M

-0.64%

Jul 31
70.45
70.4

70.75

70.14

1.2M

-0.2%

Jul 28
70.59
71.34

71.58

70.04

1.0M

0.04%

Jul 27
70.56
71.78

71.78

70.47

1.0M

-1.52%

Jul 26
71.65
72.75

72.75

71.27

1.3M

-1.13%

Jul 25
72.47
72.28

72.99

71.94

1.6M

2.61%

Jul 24
70.63
71.08

71.27

70.54

1.6M

-0.8%

Jul 21
71.2
71.34

71.57

71.05

1.7M

0.24%

Jul 20
71.03
69.7

71.03

69.65

915K

2.01%

Jul 19
69.63
69.54

69.92

69.33

882K

-0.14%

Jul 18
69.73
69.64

70.07

69.49

980K

-0.23%

Jul 17
69.89
69

70.28

68.97

1.1M

0%