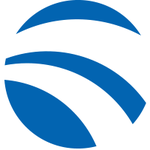 Moleculin Biotech
About
Profile
Moleculin Biotech, Inc. is a clinical stage pharmaceutical company focused on the treatment of highly resistant cancers.
---
Headquarters
Houston, Texas, United States
---
Recent Earnings
Moleculin Biotech GAAP EPS of -$0.30
Available for logged in users only.


The multiple price alert feature will smartly add or remove $1 if your alert was hit.
It's only available if you are logged in, a V.I.P. member or if you are using the AI chrome extension.

Contact us via Twitter if you are interested in trying it out.
Moleculin Biotech GAAP EPS of -$0.30
Moleculin Biotech rises 7% as WP1096 compound selected for NIAID-funded animal studies
Moleculin brain cancer therapy WP1122 gets FDA orphan drug status
Moleculin Biotech GAAP EPS of -$0.24
Moleculin potential COVID drug WP1122 shows safety in preliminary data from phase 1a trial
Moleculin begins human trial of WP1122 to treat COVID-19
Moleculin Biotech GAAP EPS of -$0.24 misses by $0.01
Moleculin cleared to conduct phase 1 study of WP1066 for treatment of recurrent brain tumor
Moleculin Biotech GAAP EPS of -$0.59 beats by $0.12
Moleculin gains 5% on FDA green light for Phase 1 study of WP1122 in glioblastoma multiforme
Moleculin Biotech EPS beats by $0.05
MHRA OKs phase 1 trial of Moleculin Biotech's COVID-19 treatment
Moleculin says no dose-limiting toxicity in early-stage study for lung cancer therapy
Moleculin Biotech EPS beats by $0.05
Moleculin gets approval to amend protocol in early-stage annamycin leukemia study
Moleculin starts enrollment in phase 1b/2 annamycin sarcoma lung metastases study
Moleculin Biotech to join Russell 2000 Index
Moleculin kicks off phase 1b/2 annamycin cancer trial
Moleculin Biotech EPS beats by $0.03
WPD pharmaceuticals to get $6.7M grant for development of Leukemia treatment
Recent Earnings
Moleculin Biotech GAAP EPS of -$0.30
Earnings History
Date
EPS / Forecast
Revenue / Forecast
August 16, 2021

-

/ -0.1867

-

/ -90
Beat!

May 12, 2021

-0.2

/ -0.23

-100

/ -
April 5, 2021

-

/ -0.5667

-

/ -
March 24, 2021

-0.24

/ -0.5767

-

/ -
November 13, 2020

-0.36

/ -0.0933

-

/ -
August 12, 2020

-0.17

/ -0.09

-

/ -
May 19, 2020

-0.02

/ -0.06

-

/ -
March 19, 2020

-0.06

/ -0.11

-

/ -
November 12, 2019

-0.09

/ -0.09

-

/ -
Date
Price
Open
High
Low
Vol
Change
ER
Mar 23
1.610
1.590

1.610

1.550

66.00K

3.87%

Mar 22
1.550
1.550

1.589

1.494

85.27K

2.65%

Mar 21
1.510
1.490

1.520

1.461

23.44K

2.03%

Mar 18
1.480
1.410

1.512

1.400

112.82K

3.50%

Mar 17
1.430
1.380

1.440

1.380

75.83K

3.62%

Mar 16
1.380
1.300

1.440

1.300

229.56K

8.66%

Mar 15
1.270
1.250

1.320

1.220

70.45K

3.25%

Mar 14
1.230
1.310

1.330

1.230

85.63K

-6.11%

Mar 11
1.310
1.320

1.340

1.280

51.00K

-0.76%

Mar 10
1.320
1.260

1.340

1.260

76.86K

-1.49%

Mar 9
1.340
1.260

1.340

1.260

87.17K

6.35%

Mar 8
1.260
1.261

1.310

1.230

279.55K

-0.79%

Mar 7
1.270
1.320

1.360

1.250

197.62K

-3.79%

Mar 4
1.320
1.360

1.380

1.320

45.18K

-2.94%

Mar 3
1.360
1.380

1.400

1.360

65.09K

-2.16%

Mar 2
1.390
1.410

1.420

1.380

41.33K

0.72%

Mar 1
1.380
1.390

1.450

1.370

79.95K

-0.72%

Feb 28
1.390
1.380

1.410

1.360

95.49K

-1.42%

Feb 25
1.410
1.370

1.410

1.330

62.59K

5.22%

Feb 24
1.340
1.310

1.350

1.275

179.60K

-2.19%