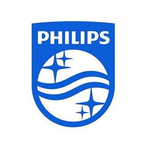 Koninklijke Philips N.V.
About
Profile
---
Headquarters
Amsterdam, Netherlands
---
Available for logged in users only.


The multiple price alert feature will smartly add or remove $1 if your alert was hit.
It's only available if you are logged in, a V.I.P. member or if you are using the AI chrome extension.

Contact us via Twitter if you are interested in trying it out.
FDA gets over 48K new reports of defective Philips respiratory systems from May-July
Philips chooses new CEO from within ranks who lead respiratory device recall
Warning: PHG is at high risk of performing badly
Societe Generale downgrades Philips after poor Q2 show
Hot Stocks: RYAAY takes off on earnings, while NEM and DORM slide on mixed Q2 reports, PHG also declines
Philips stock slumps 10% as Q2 sales hit by China lockdown, supply woes; eyes improvement in H2
Philips Non-GAAP EPS of €0.14 beats by €0.05, revenue of €4.23B beats by €10M
Philips gets FDA nod for AI-based MRI software
Philips, Biodesix team up to advance early lung cancer diagnosis
Phillips says unauthorized cleaning products linked to faulty ventilators
MFGP, SRNE and OPEN among pre market losers
Philips falls as UBS downgrades to Sell citing impact of product recall
Philips to repurchase up to 3.2M shares for covering certain obligations
Philips chief operations officer to step down, replacement named
Philips recalls more than 66K ventilators over power issue
Philips goes ex-dividend tomorrow
Philips gets FDA clearance for new MRI system MR 7700
Philips reports results of tender offer for notes
Philips falls as supply chain woes and product recall impact 1Q topline
Philips Non-GAAP EPS of €0.15, revenue of €3.92B
Earnings History
Date
EPS / Forecast
Revenue / Forecast
January 24, 2022

0.6446

/ 0.9105

5.59B

/ 5.74B
October 18, 2021

0.4641

/ 0.4668

4.82B

/ 4.88B
July 26, 2021

0.4723

/ 0.4694

4.99B

/ 4.99B
April 26, 2021

0.28

/ -

3.83B

/ -
Beat!

January 25, 2021

0.94

/ 0.83

6.00B

/ 5.96B
Beat!

October 19, 2020

0.6

/ 0.46

5.00B

/ 4.8B
Beat!

Date
Price
Open
High
Low
Vol
Change
ER
Aug 15
20.10
19.99

20.11

19.83

2.50M

-0.54%

Aug 12
20.21
19.99

20.21

19.90

2.46M

0.25%

Aug 11
20.16
20.08

20.42

20.06

1.98M

0.20%

Aug 10
20.12
20.15

20.25

20.05

1.63M

0.35%

Aug 9
20.05
20.26

20.33

19.99

1.78M

-3.28%

Aug 8
20.73
20.76

20.88

20.64

1.30M

0.97%

Aug 5
20.53
20.40

20.54

20.23

1.29M

0.93%

Aug 4
20.34
20.38

20.46

20.21

1.07M

1.55%

Aug 3
20.03
19.92

20.06

19.75

1.63M

1.68%

Aug 2
19.70
19.74

19.96

19.69

2.54M

-2.67%

Aug 1
20.24
20.09

20.35

20.08

1.66M

-2.41%

Jul 29
20.74
20.51

20.75

20.38

1.38M

-1.52%

Jul 28
21.06
20.82

21.11

20.45

1.37M

-0.99%

Jul 27
21.27
21.10

21.32

20.87

1.81M

-0.42%

Jul 26
21.36
21.03

21.40

20.99

1.83M

3.94%

Jul 25
20.55
20.47

20.68

20.05

3.50M

-7.18%

Jul 22
22.14
22.09

22.34

22.08

1.66M

-0.05%

Jul 21
22.15
21.80

22.17

21.69

986.39K

1.65%

Jul 20
21.79
21.97

22.03

21.69

1.66M

0.05%

Jul 19
21.78
21.33

21.80

21.33

1.55M

4.06%

Jul 18
20.93
21.03

21.24

20.83

1.87M

0.10%