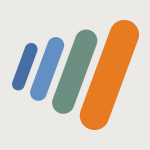 Manpower
About
Profile
Consistent with our corporate values, ManpowerGroup strives to share the information that our investors and financial analysts require in order to make informed investment decisions about our company stock.
---
Headquarters
Milwaukee, Wisconsin, United States
---
Available for logged in users only.


The multiple price alert feature will smartly add or remove $1 if your alert was hit.
It's only available if you are logged in, a V.I.P. member or if you are using the AI chrome extension.

Contact us via Twitter if you are interested in trying it out.
Manpower reports mixed Q2 earnings; initiates Q3 outlook
Manpower Q2 2023 Earnings Preview
Manpower raises dividend by 8%
ManpowerGroup misses Q1 top and bottom line consensus; initiates Q2 EPS outlook
Manpower Q1 2023 Earnings Preview
Manpower GAAP EPS of $0.95 misses by $1.13, revenue of $4.81B beats by $60M
Manpower Q4 2022 Earnings Preview
Manpower declares $1.36 dividend
ManpowerGroup trades higher as Q3 net earnings grow amid forex challenges
Manpower Non-GAAP EPS of $2.21 beats by $0.04, revenue of $4.8B misses by $80M
Goldman screens for stock bargains for a recession
Manpower Q3 2022 Earnings Preview
Experis and Cisco join hands to train and employ a skilled IT workforce
ManpowerGroup falls after F/X swings contribute to earning miss
Manpower GAAP EPS of $2.29 misses by $0.03, revenue of $5.07B misses by $190M
Manpower Q2 2022 Earnings Preview
ManpowerGroup's exposure to Europe triggers downgrade at JPMorgan on rising recessionary risks
ManpowerGroup slips after BMO Capital pulls bull rating
Manpower raises dividend by 7.9% to $1.36
Manpower GAAP EPS of $1.68 beats by $0.15, revenue of $5.14B beats by $60M
Date
Price
Open
High
Low
Vol
Change
ER
Jul 1
77.94
76.03

78.26

75.94

399.37K

2%

Jun 30
76.41
75.38

77.02

73.90

353.54K

-0.26%

Jun 29
76.61
76.97

77.13

74.91

445.25K

-0.92%

Jun 28
77.32
79.29

79.91

77.20

318.44K

-1.24%

Jun 27
78.29
78.73

79.21

77.36

258.83K

-0.53%

Jun 24
78.71
76.40

79.14

75.95

469.71K

4.09%

Jun 23
75.62
77.93

78.00

74.82

385.90K

-3.78%

Jun 22
78.59
76.76

78.85

76.76

340.40K

0.98%

Jun 21
77.83
77.51

78.28

76.13

362.53K

2.48%

Jun 17
75.95
75.51

76.87

74.38

886.41K

1.55%

Jun 16
74.79
76.96

77.53

74.13

558.07K

-5.94%

Jun 15
79.51
78.73

80.90

78.71

462.70K

1.86%

Jun 14
78.06
78.37

79.10

77.13

424.20K

-0.4%

Jun 13
78.37
80.78

80.78

77.86

263.04K

-5.41%

Jun 10
82.85
85.14

85.83

82.65

322.95K

-4.62%

Jun 9
86.86
88.81

89.04

86.52

332.73K

-2.33%

Jun 8
88.93
90.04

91.35

88.79

323.29K

-2.03%

Jun 7
90.77
88.43

90.80

87.41

363.47K

2.06%

Jun 6
88.94
86.87

89.63

86.02

1.12M

3.41%

Jun 3
86.01
87.51

88.18

85.81

346.17K

-3.24%