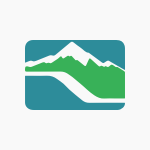 IDACORP, Inc.
About
Profile
IDACORP, Inc. is a holding company formed in 1998. It is built on the tradition of service, innovation and dedication that began in 1916 at its primary subsidiary, Idaho Power. The regulated electric utility has provided customers in southern Idaho and ea
---
Headquarters
Boise, Idaho, United States
---
Available for logged in users only.


The multiple price alert feature will smartly add or remove $1 if your alert was hit.
It's only available if you are logged in, a V.I.P. member or if you are using the AI chrome extension.

Contact us via Twitter if you are interested in trying it out.
IDACORP GAAP EPS of $1.11 beats by $0.19
IDACORP declares $0.79 dividend
IDACORP GAAP EPS of $0.83 misses by $0.01
IDACORP declares $0.79 dividend
IDACORP GAAP EPS of $2.10 beats by $0.05
IDACORP Q3 2022 Earnings Preview
IDACORP declares $0.79 dividend
OGE Energy, others poised to report relatively strong Q3 earnings, BofA says
Avista upped at Mizuho as inverse condemnation unlikely to prevail in its area
IDACORP GAAP EPS of $1.27 misses by $0.05
IDACORP Q2 2022 Earnings Preview
IDACORP declares $0.75 dividend
IDACORP GAAP EPS of $0.91 in-line
IDACORP Q1 2022 Earnings Preview
IDACORP declares $0.75 dividend
IDACORP GAAP EPS of $0.65 misses by $0.01
IDACORP declares $0.75 dividend
IDACORP declares $0.75 dividend
IDACORP and Idaho Power CFO unveils retirement plan
IDACORP upped to Buy at BofA on high margin crypto mining opportunity
Date
Price
Open
High
Low
Vol
Change
ER
Mar 4
110.75
106.98

110.84

106.91

334.05K

2.81%

Mar 3
107.72
104.55

107.88

104.55

273.45K

2.93%

Mar 2
104.65
102.61

105.54

102.61

316.00K

2.20%

Mar 1
102.40
103.90

104.85

101.64

297.55K

-1.49%

Feb 28
103.95
103.44

104.71

102.57

407.92K

-0.5%

Feb 25
104.47
101.99

104.68

101.55

340.19K

3.47%

Feb 24
100.97
100.37

101.33

99.13

356.48K

0.21%

Feb 23
100.76
101.40

102.38

100.74

257.66K

-0.69%

Feb 22
101.46
102.70

103.23

101.30

313.75K

-1.31%

Feb 18
102.81
103.83

104.43

101.91

288.06K

-1.31%

Feb 17
104.17
102.10

105.45

101.49

258.07K

0.72%

Feb 16
103.43
103.67

104.21

102.96

132.84K

-0.21%

Feb 15
103.65
105.14

105.38

103.42

145.50K

-1.04%

Feb 14
104.74
105.82

107.05

103.96

170.48K

-0.9%

Feb 11
105.69
105.58

106.53

105.01

190.15K

0.71%

Feb 10
104.94
107.12

107.62

104.65

176.04K

-2.81%

Feb 9
107.97
108.58

109.02

107.37

160.30K

0.06%

Feb 8
107.90
108.40

108.81

107.43

142.44K

0.07%

Feb 7
107.82
107.54

108.50

106.96

124.55K

0.39%