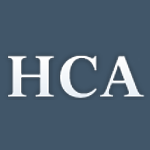 HCA Holdings Inc
About
Profile
HCA Healthcare, Inc. owns and operates 185 hospitals and approximately 2,000 sites of care, including surgery centers, free standing emergency rooms, urgent care centers and physician clinics in 21 states and the United Kingdom.
---
Headquarters
Nashville, Tennessee, United States
---
Available for logged in users only.


The multiple price alert feature will smartly add or remove $1 if your alert was hit.
It's only available if you are logged in, a V.I.P. member or if you are using the AI chrome extension.

Contact us via Twitter if you are interested in trying it out.
HCA Healthcare drags hospital rivals after issuing in-line guidance
HCA Healthcare Non-GAAP EPS of $4.29 beats by $0.05, revenue of $15.86B beats by $240M
HCA Healthcare Q2 2023 Earnings Preview
HCA Healthcare says 11M patients exposed in data theft
Goldman Sachs sees rays of hope in underperforming health sector
UnitedHealth, Humana in selloff as analysts react to cost concerns
UnitedHealth drags on managed care after comments on medical costs
HCA Healthcare to buy 41 urgent care centers from FastMed
Tepper's Appaloosa adds stakes in Fedex, Tesla; boosts Uber, Amazon holdings
WHO ends global public health emergency status for COVID-19
Fentanyl overdose deaths rose 279%, oxycodone deaths fell in 5 years
HCA announces senior notes offering
HCA Healthcare stock climbs as Q1 revenue grows, raises FY23 outlook
HCA Healthcare declares $0.60 dividend
HCA Healthcare Non-GAAP EPS of $4.93 beats by $1.01, revenue of $15.59B beats by $330M
HCA Healthcare Q1 2023 Earnings Preview
Augmedix surges ~60% on HCA investment for AI tool to document conversations
JPMorgan reviews hospital coverage ahead of HCA earnings
Texas judge blocks Obamacare for free HIV drugs, cancer screenings
HCA Healthcare goes ex dividend tomorrow
Earnings History
Date
EPS / Forecast
Revenue / Forecast
January 27, 2022

4.42

/ 4.54

15.06B

/ 15.41B
October 22, 2021

4.57

/ 4.06

15.28B

/ 14.53B
Beat!

July 20, 2021

4.37

/ 3.16

14.44B

/ 13.61B
Beat!

April 22, 2021

4.14

/ 3.32

13.98B

/ 13.63B
Beat!

February 2, 2021

4.13

/ 3.57

14.29B

/ 13.99B
Beat!

October 26, 2020

1.92

/ 2.29

13.31B

/ 12.85B
Beat!

July 22, 2020

3.23

/ -0.19

11.07B

/ 10.09B
Beat!

April 21, 2020

2.33

/ 2.64

12.86B

/ 13.06B
January 28, 2020

3.09

/ 3.09

13.52B

/ 13.36B
Beat!

October 29, 2019

2.23

/ 2.13

12.69B

/ 12.5B
Beat!

July 30, 2019

2.21

/ 2.47

12.6B

/ 12.62B
April 30, 2019

2.97

/ 2.32

12.52B

/ 12.34B
Beat!

January 29, 2019

2.99

/ 2.54

12.27B

/ 12.11B
Beat!

October 30, 2018

2.16

/ 1.89

11.45B

/ 11.3B
Beat!

July 25, 2018

2.29

/ 2.16

11.53B

/ 11.34B
Beat!

May 1, 2018

2.33

/ 2.08

11.42B

/ 11.3B
Beat!

January 30, 2018

2.13

/ 1.87

11.56B

/ 11,207M
Beat!

October 31, 2017

1.21

/ 1.57

10.70B

/ 10,670M
Beat!

July 25, 2017

1.75

/ 1.81

10.73B

/ 10,811M
May 2, 2017

1.74

/ 1.78

10.62B

/ 10,769M
Date
Price
Open
High
Low
Vol
Change
ER
May 26
264.41
264.16

267.43

263.77

950K

0.12%

May 25
264.09
264.94

266.57

262.55

833K

-0.31%

May 24
264.9
265.43

266.45

262.09

1.1M

-1.07%

May 23
267.76
274.4

274.4

267.02

1.2M

-3.35%

May 22
277.04
282.88

284.78

276.87

1.2M

-1.92%

May 19
282.47
281.47

285.76

280.3

1.5M

1.10%

May 18
279.4
278.28

282.49

277.72

1.5M

1.43%

May 17
275.46
277.32

277.47

273.01

949K

-0.04%

May 16
275.57
277.56

280.18

275.51

889K

-0.7%

May 15
277.52
275.94

278.27

275.22

769K

0.60%

May 12
275.87
278.8

280.27

274.76

1.2M

-0.8%

May 11
278.1
277.94

279.77

275.88

1.4M

-0.16%

May 10
278.54
276.1

280.25

275.41

1.0M

1.64%

May 9
274.05
276.8

277.14

273.01

1.1M

-1.34%

May 8
277.78
277.02

279.37

276.28

934K

-0.1%

May 5
278.06
279.36

281.65

275.62

1.2M

0.15%

May 4
277.63
278.63

280.35

275.25

1.4M

-0.21%

May 3
278.21
281.19

282.33

277.66

938K

-0.83%

May 2
280.54
282.69

283.85

277.96

1.0M

-1.22%

May 1
284.01
287.91

289.7

283.43

980K

-1.16%

Apr 28
287.33
282

287.46

282

1.2M

1.73%

Apr 27
282.44
278.82

283.84

278.82

1.3M

1.57%

Apr 26
278.07
282.19

282.19

276.29

1.6M

-1.39%

Apr 25
281.99
286.22

288.99

281.32

2.1M

-1.49%

Apr 24
286.25
283.86

289.35

283.13

1.9M

1.79%

Apr 21
281.21
287.61

294.02

279.61

4.1M

3.85%

Apr 20
270.78
271.21

273.48

268.72

2.2M

-0.81%

Apr 19
272.99
270.65

273.27

269.19

2.1M

0.57%

Apr 18
271.45
272.79

274.43

270.7

1.2M

0.13%

Apr 17
271.1
273

273.34

269.17

1.0M

-0.82%

Apr 14
273.35
272.62

275.64

271.81

1.1M

-0.02%

Apr 13
273.41
275.01

275.42

271.26

1.6M

0.38%

Apr 12
272.38
271.83

275.48

269.14

1.2M

0.29%

Apr 11
271.59
272.94

274.08

271.08

1.7M

0.22%

Apr 10
270.99
269.26

272.07

268.51

1.0M

0.15%

Apr 6
270.59
271.3

272.56

269.49

912K

-0.27%

Apr 5
271.31
266.7

271.75

266.01

1.1M

1.53%

Apr 4
267.23
264.95

267.26

263.87

1.1M

1.16%

Apr 3
264.16
262.94

264.84

261.39

815K

0.18%

Mar 31
263.68
260.74

263.68

260.07

1.2M

1.63%

Mar 30
259.44
259.99

261.97

259.19

913K

0.81%

Mar 29
257.36
256.93

258.17

254.76

1.2M

1.13%

Mar 28
254.48
253.16

255.73

253.16

609K

0.03%

Mar 27
254.41
257.67

258.81

253.78

959K

0.07%

Mar 24
254.22
251.53

254.27

249.96

1.0M

0.57%

Mar 23
252.77
253.9

256.87

250.44

979K

-0.63%

Mar 22
254.38
259.38

261.72

254.15

838K

-1.67%

Mar 21
258.69
258.46

259.16

256

870K

0.88%

Mar 20
256.44
251.83

258.64

251.33

1.5M

2.31%

Mar 17
250.66
253.9

254.66

250.51

1.1M

-1.46%

Mar 16
254.38
244.7

255.32

244.7

1.2M

2.79%

Mar 15
247.47
245.27

247.61

244.24

1.3M

-1.28%

Mar 14
250.69
250.61

253.23

248.12

1.2M

1.47%

Mar 13
247.07
243.57

249.96

241.33

1.1M

0.19%

Mar 10
246.6
251.84

254.35

245.21

1.2M

-2.19%

Mar 9
252.13
253.12

257.29

251.07

2.5M

0.28%

Mar 8
251.43
244.98

252.97

244.98

2.0M

2.49%

Mar 7
245.33
252.35

252.55

244.75

1.0M

-2.54%

Mar 6
251.73
249.5

252.41

247.95

996K

0.70%

Mar 3
249.99
245.19

250.56

244.86

1.2M

0%