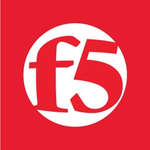 F5 Networks, Inc.
About
Profile
F5's automation, security, performance, and insight solutions enable adaptive applications that allow our customers to focus on their core business, boost speed to market, improve operations, and build trust with their customers.
---
Headquarters
Seattle, Washington, United States
---
Available for logged in users only.


The multiple price alert feature will smartly add or remove $1 if your alert was hit.
It's only available if you are logged in, a V.I.P. member or if you are using the AI chrome extension.

Contact us via Twitter if you are interested in trying it out.
F5 Networks Non-GAAP EPS of $2.62 beats by $0.10, revenue of $700.03M beats by $8.13M
F5 pops even as BofA points out decelerating software growth amid Q3 beat, strong outlook
F5 jumps 15% amid Q3 beat, strong profit outlook
F5 jumps 14%, authorizes $1B buyback in FQ3 results
F5 Networks Non-GAAP EPS of $2.57 beats by $0.34, revenue of $674.49M beats by $6.68M
F5 Networks Q3 2022 Earnings Preview
Juniper, Arista, F5 slip as BofA downgrades, citing 'forthcoming deterioration'
Cisco Systems' losses highlight rough day for networking stocks
F5 slips as Credit Suisse downgrades, citing recent spending weakness for networking IT
These 20 stocks saw the biggest plunges during earnings season
F5 Networks slumps as outlook drags on software maker's shares
F5 Networks stock sinks postmarket on revenue guidance cut as supply chain woes continue
F5 Networks Non-GAAP EPS of $2.13 beats by $0.12, revenue of $634M in-line
F5 Networks Q1 2022 Earnings Preview
Choppy waters seen ahead for a handful of telecom and network equipment makers
UBS debuts tactical screen for selloff opportunities, cuts Meta off two lists
F5 slides 14% as earnings beat contains supply-chain warning
F5 Networks Non-GAAP EPS of $2.89 beats by $0.11, revenue of $687M beats by $8.92M
F5 Networks FQ1 2022 Earnings Preview
Catalyst watch for next week: Earnings blitz headlined by Apple, Microsoft, Boeing and Tesla