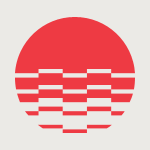 Entergy Corp
About
Profile
Entergy Corporation is an integrated energy company engaged primarily in electric power production and retail distribution operations. Entergy owns and operates power plants with approximately 30,000 megawatts of electric generating capacity, including 9,
---
Headquarters
New Orleans, Louisiana, United States
---
Recent Earnings
Entergy Non-GAAP EPS of $1.14 misses by $0.24
Available for logged in users only.


The multiple price alert feature will smartly add or remove $1 if your alert was hit.
It's only available if you are logged in, a V.I.P. member or if you are using the AI chrome extension.

Contact us via Twitter if you are interested in trying it out.
Entergy Non-GAAP EPS of $1.14 misses by $0.24
Entergy Q1 2023 Earnings Preview
Entergy declares $1.07 dividend
Entergy, RWE partner to evaluate Gulf of Meixco offshore wind
FERC approves canceling NextEra Texas transmission project
Entergy seeks Louisiana approval to add 225 MW solar power
Entergy seeks FERC waiver for some gas-fired, coal-fired plants
Entergy Non-GAAP EPS of $0.51 beats by $0.01, initiates 2023 adjusted EPS guidance
Entergy Q4 2022 Earnings Preview
Utilities tumble with yields rising after stronger than expected U.S. jobs report
Entergy declares $1.07 dividend
Entergy downgraded as BofA sees storm clouds gathering over Louisiana
Crude oil, energy companies slammed as rising dollar, China questions weigh
Entergy Louisiana files phase 1 resilience plan with regulator
Substation attacks prompt national review of U.S. electric grid
Cameron LNG, Entergy sign MoU to cut emissions from electricity
Entergy Non-GAAP EPS of $2.84 beats by $0.19, narrows FY adj. EPS guidance
Entergy Q3 2022 Earnings Preview
Entergy raises dividend by 6% to $1.07
Crude oil slides again as inflation reading ramps up rate hike worries
Recent Earnings
Entergy Non-GAAP EPS of $1.14 misses by $0.24
Date
Price
Open
High
Low
Vol
Change
ER
Apr 29
118.85
121.92

122.00

118.66

1.50M

-2.84%

Apr 28
122.32
121.38

122.92

120.05

798.64K

1.36%

Apr 27
120.68
119.88

122.56

118.12

1.26M

0.02%

Apr 26
120.66
122.06

123.47

120.64

1.00M

-1.29%

Apr 25
122.24
123.86

123.86

120.14

881.54K

-0.89%

Apr 22
123.34
125.13

125.22

123.17

785.12K

-1.59%

Apr 21
125.33
125.55

126.82

124.76

1.10M

-0.41%

Apr 20
125.84
125.62

126.73

124.99

1.38M

1.04%

Apr 19
124.55
124.62

124.86

122.99

810.02K

0.09%

Apr 18
124.44
124.55

124.86

124.00

1.03M

0.19%

Apr 14
124.20
123.60

124.76

123.25

925.09K

0.67%

Apr 13
123.37
123.06

123.62

122.31

973.71K

0.05%

Apr 12
123.31
121.38

123.83

120.48

1.53M

1.25%

Apr 11
121.79
123.60

124.31

121.40

803.85K

-1.24%

Apr 8
123.32
123.68

124.05

122.03

892.24K

0.27%

Apr 7
122.99
123.27

123.73

121.30

1.07M

-0.49%

Apr 6
123.60
121.74

123.76

120.87

1.47M

1.89%

Apr 5
121.31
119.82

122.10

119.45

1.59M

1.59%

Apr 4
119.41
119.37

119.66

117.61

1.23M

-0.57%

Apr 1
120.09
116.67

120.25

116.34

2.11M

2.86%

Mar 31
116.75
117.07

118.53

116.74

998.63K

-0.25%

Mar 30
117.04
116.03

117.12

115.70

599.77K

0.58%