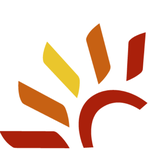 Canadian Solar Inc.
About
Profile
Canadian Solar was founded in 2001 in Canada and is one of the world's largest and foremost solar power companies.
---
Headquarters
Guelph, Canada
---
Recent Earnings
Canadian Solar GAAP EPS of $1.11 beats by $0.14, revenue of $1.97B in-line
Available for logged in users only.


The multiple price alert feature will smartly add or remove $1 if your alert was hit.
It's only available if you are logged in, a V.I.P. member or if you are using the AI chrome extension.

Contact us via Twitter if you are interested in trying it out.
Canadian Solar GAAP EPS of $1.11 beats by $0.14, revenue of $1.97B in-line
Canadian Solar Q4 2022 Earnings Preview
Sunnova sinks near three-year low amid broad solar sector losses
Canadian Solar cut, Enphase one of four top solar sector picks at Citi
Canadian Solar to move forward with projects in Spain, Japan
U.S. solar panel imports from China rising, top White House advisor says
Canadian Solar indicates strong Q4 but sees Q1 revenues below consensus
Canadian Solar wins battery supply deal with Blackstone-backed Aypa Power
Canadian Solar to add capacity across solar, battery supply chain in China
Solar stocks sink in biggest intraday decline since October
California approves plan to cut payments to solar homes for energy sent to grid
Canadian Solar to mass produce up to 690W output TOPCon modules next year
Canadian Solar to supply South Africa's two largest private PPA solar projects
Chinese solar companies evading U.S. tariffs, Commerce Department probe says
Canadian Solar GAAP EPS of $1.12 beats by $0.53, revenue of $1.93B misses by $140M
Canadian Solar Q3 2022 Earnings Preview
Canadian Solar launches operations at flagship Japan project
Sunrun, other solars rip after California proposes less harsh measures on solar subsidy
Canadian Solar unveils world's largest single phase energy storage project
Sunrun, Hannon Armstrong plunge after Muddy Waters criticism
Recent Earnings
Canadian Solar GAAP EPS of $1.11 beats by $0.14, revenue of $1.97B in-line
Date
Price
Open
High
Low
Vol
Change
ER
Apr 29
27.52
28.11

28.96

27.44

523.57K

-1.92%

Apr 28
28.06
28.35

28.75

27.13

626.03K

1.01%

Apr 27
27.78
28.04

29.05

27.63

623.80K

0.98%

Apr 26
27.51
28.64

28.93

27.44

633.93K

-4.35%

Apr 25
28.76
29.00

29.00

28.00

2.02M

-2.61%

Apr 22
29.53
30.11

31.03

29.22

1.48M

-2.38%

Apr 21
30.25
32.83

33.42

30.24

1.17M

-6.75%

Apr 20
32.44
34.67

34.84

32.42

631.45K

-5.51%

Apr 19
34.33
33.49

34.80

33.12

788.64K

2.26%

Apr 18
33.57
33.29

34.11

33.02

580.45K

0.18%

Apr 14
33.51
34.44

34.73

33.43

424.06K

-2.47%

Apr 13
34.36
34.19

34.77

33.32

504.63K

1.33%

Apr 12
33.91
34.54

35.16

33.83

424.43K

-0.32%

Apr 11
34.02
33.57

34.63

33.25

1.20M

0.95%

Apr 8
33.70
34.05

34.92

33.51

499.31K

-2.32%

Apr 7
34.50
34.70

35.15

33.47

610.74K

-0.49%

Apr 6
34.67
35.00

35.47

34.03

615.27K

-2.45%

Apr 5
35.54
38.43

38.43

35.30

835.65K

-6.35%

Apr 4
37.95
36.03

38.06

36.03

986.15K

5.95%