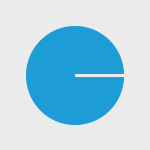 Centerpoint Energy Inc
About
Profile
Headquartered in Houston, Texas, CenterPoint Energy, Inc. is an energy delivery company with regulated utility businesses in eight states and a competitive energy businesses footprint in nearly 40 states.
---
Headquarters
Houston, Texas, United States
---
Available for logged in users only.


The multiple price alert feature will smartly add or remove $1 if your alert was hit.
It's only available if you are logged in, a V.I.P. member or if you are using the AI chrome extension.

Contact us via Twitter if you are interested in trying it out.
CenterPoint Non-GAAP EPS of $0.28 beats by $0.01, revenue of $1.88B beats by $110M
CenterPoint Q2 2023 Earnings Preview
CenterPoint declares $0.19 dividend
CenterPoint Energy proposes $106M in Minnesota projects to reduce emissions
Texas power demand surges to new all-time high amid heat wave
ERCOT asks Texans to limit electricity use with demand predicted to hit record
CenterPoint Energy raised to Buy at Guggenheim on regulatory, capex upside
DTE Energy, NiSource, CMS Energy raised to Buy at UBS
CenterPoint Energy to sell Energy Systems subsidiary in $157M deal
CenterPoint Non-GAAP EPS of $0.50 beats by $0.04, revenue of $2.77B beats by $20M
CenterPoint Q1 2023 Earnings Preview
CenterPoint declares $0.19 dividend
Texas grid operator panel passes proposal to add $500M in power costs
Utilities stocks broadly lower as risk assets rally for second straight day
PG&E gets new CFO from Chevron Phillips after Foster leaves to join Centerpoint
CenterPoint Energy calls in PG&E veteran Foster for top finance job
CenterPoint Non-GAAP EPS of $0.28 misses by $0.01, reaffirms 2023 adj. EPS guidance
Thousands still without power in Austin, Texas, days after winter storm
Texas electrical grid still at risk in severe weather, Dallas Fed says
PPL Corp. stock extends gains on report of activist Elliott stake in utility
Date
Price
Open
High
Low
Vol
Change
ER
Sep 27
27.15
27.3

27.44

27.05

5.3M

-0.51%

Sep 26
27.29
28.23

28.23

27.26

3.5M

-3.53%

Sep 25
28.29
28.15

28.33

28.03

2.5M

-0.04%

Sep 22
28.3
28.3

28.55

28.24

2.8M

-0.32%

Sep 21
28.39
28.8

28.8

28.38

4.8M

-1.49%

Sep 20
28.82
29.1

29.25

28.81

3.6M

-0.55%

Sep 19
28.98
29.14

29.29

28.96

4.7M

-0.58%

Sep 18
29.15
29.05

29.16

28.75

4.4M

0.24%

Sep 15
29.08
28.92

29.27

28.85

8.5M

0.35%

Sep 14
28.98
28.81

28.99

28.69

5.2M

1.19%

Sep 13
28.64
28.35

28.78

28.33

4.2M

1.20%

Sep 12
28.3
28.33

28.39

28.1

3.3M

-0.04%

Sep 11
28.31
28.21

28.47

28.16

4.3M

0.07%

Sep 8
28.29
28.03

28.38

27.95

4.0M

1.22%

Sep 7
27.95
27.58

28.03

27.52

3.7M

2.16%

Sep 6
27.36
27.39

27.55

27.28

3.3M

0.11%

Sep 5
27.33
27.6

27.67

27.16

3.7M

-1.16%

Sep 1
27.65
28.04

28.08

27.4

3.8M

-0.86%

Aug 31
27.89
28.07

28.12

27.85

4.0M

-0.11%

Aug 30
27.92
28.13

28.2

27.86

2.8M

-0.75%

Aug 29
28.13
28.29

28.34

28.04

3.0M

-0.32%

Aug 28
28.22
28.28

28.46

28.17

1.6M

0%

Aug 25
28.22
27.99

28.38

27.95

2.8M

1.33%

Aug 24
27.85
28.1

28.52

27.84

3.3M

-1.1%

Aug 23
28.16
28.26

28.38

27.99

3.1M

-0.35%

Aug 22
28.26
28.31

28.39

28.09

2.1M

-0.07%

Aug 21
28.28
28.1

28.34

27.94

3.7M

0.32%

Aug 18
28.19
27.96

28.28

27.96

3.6M

0.68%

Aug 17
28
28.13

28.35

27.98

4.0M

-0.39%

Aug 16
28.11
28.13

28.32

28.08

3.4M

-0.5%

Aug 15
28.25
28.6

28.64

28.17

3.6M

-1.81%

Aug 14
28.77
28.91

28.99

28.55

3.3M

-0.62%

Aug 11
28.95
28.71

28.98

28.63

2.2M

0.70%

Aug 10
28.75
29.07

29.21

28.66

2.3M

-0.83%

Aug 9
28.99
28.87

29.24

28.84

3.1M

0.24%

Aug 8
28.92
29

29.06

28.75

5.2M

-0.28%

Aug 7
29
29.09

29.25

28.97

4.0M

-0.1%

Aug 4
29.03
29.48

29.53

28.8

4.3M

-1.09%

Aug 3
29.35
29.59

29.61

29.2

4.6M

-1.31%

Aug 2
29.74
29.4

29.8

29.27

9.0M

0.85%

Aug 1
29.49
29.72

29.91

29.48

12.5M

-1.99%

Jul 31
30.09
30.23

30.39

30

2.8M

-0.03%

Jul 28
30.1
30.44

30.51

29.89

4.3M

-0.86%

Jul 27
30.36
31.25

31.37

30.15

4.7M

-2.69%

Jul 26
31.2
31.09

31.43

30.98

2.8M

0.32%

Jul 25
31.1
30.85

31.16

30.73

3.2M

0.75%

Jul 24
30.87
30.92

30.99

30.68

2.3M

-0.13%

Jul 21
30.91
30.49

30.93

30.35

4.2M

1.78%

Jul 20
30.37
29.88

30.4

29.66

2.5M

1.84%

Jul 19
29.82
29.52

29.89

29.49

3.7M

1.29%

Jul 18
29.44
29.67

30.02

29.28

7.3M

-0.81%

Jul 17
29.68
30.08

30.08

29.64

4.1M

-1.46%

Jul 14
30.12
30.45

30.47

30.07

3.0M

-1.02%

Jul 13
30.43
30.3

30.49

30.23

2.7M

0.23%

Jul 12
30.36
30

30.44

29.9

2.8M

1.61%

Jul 11
29.88
29.59

29.9

29.47

2.8M

1.43%

Jul 10
29.46
29.43

29.54

29.27

4.1M

-0.07%

Jul 7
29.48
29.27

29.58

29.23

4.0M

0.07%

Jul 6
29.46
29.43

29.5

29.17

3.1M

-0.57%

Jul 5
29.63
29.38

29.94

29.25

3.5M

0%