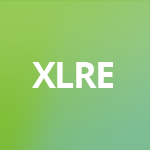 Real Estate Select Sector SPDR
etfs
About
Profile
The residential sector focuses on the buying and selling of properties used as homes or for non-professional purposes. The residential real estate sector is comprised of single-family homes, apartments, condominiums, planned unit developments, and more.
---
Headquarters
---
Available for logged in users only.


The multiple price alert feature will smartly add or remove $1 if your alert was hit.
It's only available if you are logged in, a V.I.P. member or if you are using the AI chrome extension.

Contact us via Twitter if you are interested in trying it out.
S&P 500 surges more than 3% for the week, helped by energy and materials
S&P 500 ekes out slight weekly gain; energy top loser after ~9% rise last week
S&P 500's strong July is best month since Nov. 2020; consumer discretionary top gainer
UBS reveals its highest conviction stock picks for the rest of 2022
S&P 500's weekly market breakdown, sector performance
UBS lists top conviction stock ideas for its favorite sectors
S&P 500's weekly market breakdown, sector performance
S&P 500's weekly market breakdown, sector performance
J.P. Morgan's Kolanovic goes underweight credit with a pro-risk outlook
S&P 500's weekly market breakdown, sector performance
Oppenheimer relents and cuts S&P 500 forecast, but still sees 25% upside
Real Estate slumps 21% in H1 2022, mortgage rates expected to be 5.5% at the end of 2022
S&P 500 posts worst H1 in 52 years; energy only gainer as oil prices soared
S&P 500's weekly market breakdown and sector performance
S&P 500 slumps 16.4% for Q2; consumer discretionary & communications top losers
S&P 500 slips more than 8% for June; energy & materials biggest losers
Large-cap growth fund managers are underweight tech by the most on record
S&P 500's weekly market breakdown and sector performance
Citi eyes momentum in stocks for its North American Focus List
SPDR reports sector quarterly distribution
Date
Price
Open
High
Low
Vol
Change
ER
Aug 12
45.54
45.06

45.57

44.99

2.39M

1.70%

Aug 11
44.78
45.22

45.31

44.63

2.82M

-0.47%

Aug 10
44.99
44.89

45.07

44.62

3.62M

1.35%

Aug 9
44.39
44.20

44.39

43.94

2.37M

0.79%

Aug 8
44.04
44.13

44.51

43.81

4.06M

0.73%

Aug 5
43.72
43.28

43.75

43.10

3.32M

0.32%

Aug 4
43.58
43.63

43.76

43.31

3.24M

0.09%

Aug 3
43.54
43.63

43.96

43.53

3.21M

0.42%

Aug 2
43.36
43.98

44.07

43.33

3.48M

-1.32%

Aug 1
43.94
44.14

44.24

43.77

4.10M

-0.9%

Jul 29
44.34
44.18

44.54

43.99

3.52M

0.38%

Jul 28
44.17
43.05

44.23

42.88

5.37M

3.69%

Jul 27
42.60
42.43

42.69

42.10

5.15M

0.54%

Jul 26
42.37
42.33

42.65

42.21

3.01M

0.19%

Jul 25
42.29
42.26

42.55

42.06

3.13M

0.07%

Jul 22
42.26
42.15

42.50

41.94

3.79M

0.76%

Jul 21
41.94
41.58

41.95

41.23

5.24M

1.04%

Jul 20
41.51
41.61

42.10

41.38

3.63M

-0.5%

Jul 19
41.72
40.99

41.79

40.91

3.41M

2.76%

Jul 18
40.60
41.29

41.30

40.45

4.19M

-0.98%

Jul 15
41.00
40.85

41.24

40.63

3.13M

1.61%

Jul 14
40.35
40.04

40.53

39.99

4.31M

-0.98%

Jul 13
40.75
40.49

41.09

40.24

5.31M

-0.54%