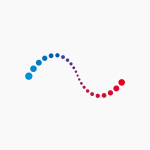 ResMed Inc.
About
Profile
At ResMed (NYSE: RMD, ASX: RMD) we pioneer innovative solutions that treat and keep people out of the hospital, empowering them to live healthier, higher-quality lives. Our digital health technologies and cloud-connected medical devices transform care for
---
Headquarters
San Diego, California, United States
---
Recent Earnings
ResMed Non-GAAP EPS of $1.66 beats by $0.04, revenue of $1.03B beats by $33.78M
Available for logged in users only.


The multiple price alert feature will smartly add or remove $1 if your alert was hit.
It's only available if you are logged in, a V.I.P. member or if you are using the AI chrome extension.

Contact us via Twitter if you are interested in trying it out.
ResMed appoints CEO Michael Farrell as chair of the board
ResMed Non-GAAP EPS of $1.66 beats by $0.04, revenue of $1.03B beats by $33.78M
ResMed Q2 2023 Earnings Preview
ResMed shares fall 6% despite reporting FQ1 2023 revenue growth
ResMed declares $0.44 dividend
ResMed Non-GAAP EPS of $1.51 misses by $0.09, revenue of $950.3M beats by $4.39M
ResMed Q1 2023 Earnings Preview
ResMed raised to Buy at BofA citing Q1 beat
ResMed downgraded at JPMorgan and RBC despite earnings beat
ResMed raises dividend by ~5% to $0.44/share
ResMed Non-GAAP EPS of $1.49 beats by $0.03, revenue of $914.74M beats by $2.22M
ResMed Q4 2022 Earnings Preview
ResMed acquires digital insomnia therapy company mementor to bolster sleep portfolio
Mehul Joshi joins Berkeley Lights as CFO
ResMed to acquire German health software company MediFox for ~$1B
ResMed nears $1B deal to buy health software provider MediFox - Bloomberg
Amazon, Domino's among additions to BofA's Alpha Surprise screen
ResMed goes ex-dividend tomorrow
Starbucks, Meta, Exxon among many stocks dropping off BofA's Alpha Surprise screen
ResMed Non-GAAP EPS of $1.32 misses by $0.12, revenue of $864.5M misses by $35.53M
Recent Earnings
ResMed Non-GAAP EPS of $1.66 beats by $0.04, revenue of $1.03B beats by $33.78M
Earnings History
Date
EPS / Forecast
Revenue / Forecast
April 25, 2018

-

/ -

-

/ 575.8M
January 23, 2018

-

/ -

-

/ 515.5M
October 26, 2017

-

/ -

-

/ 473.8M
August 1, 2017

-

/ -

-

/ 553.9M
April 27, 2017
- / -
- / -
January 23, 2017

-

/ -

-

/ 446.7M
Date
Price
Open
High
Low
Vol
Change
ER
Feb 16, 2022
33.220
33.190

33.340

32.800

1.61M

2.18%

Feb 15, 2022
32.510
32.920

32.920

32.150

1.33M

-4.63%

Feb 14, 2022
34.090
34.190

34.390

33.840

903.10K

0.74%

Feb 11, 2022
33.840
33.960

34.140

33.820

754.56K

-0.76%

Feb 10, 2022
34.100
34.300

34.590

34.100

788.66K

0.71%

Feb 9, 2022
33.860
33.850

34.080

33.500

895.59K

1.71%

Feb 8, 2022
33.290
33.160

33.610

33.050

846.10K

-0.54%

Feb 7, 2022
33.470
33.570

34.060

33.470

1.18M

-0.68%

Feb 4, 2022
33.700
33.470

33.700

33.270

1.24M

1.51%

Feb 3, 2022
33.200
32.930

33.210

32.815

1.31M

1.22%

Feb 2, 2022
32.800
32.630

32.930

32.270

1.15M

0.34%

Feb 1, 2022
32.690
32.450

32.860

32.050

1.31M

2.48%

Jan 31, 2022
31.900
32.480

32.500

31.780

1.63M

2.08%

Jan 28, 2022
31.250
31.510

31.690

30.950

3.92M

-0.48%

Jan 27, 2022
31.400
32.570

32.655

31.115

2.41M

-3.86%

Jan 25, 2022
32.660
33.200

33.450

32.650

1.73M

-0.21%

Jan 24, 2022
32.730
32.680

32.910

32.540

1.03M

-0.18%

Jan 21, 2022
32.790
33.000

33.060

32.620

982.63K

-1.71%

Jan 20, 2022
33.360
33.410

33.580

33.110

825.18K

0.60%

Jan 19, 2022
33.160
33.570

33.600

33.160

878.79K

-4.44%

Jan 18, 2022
34.700
34.740

35.000

34.660

784.09K

0.14%

Jan 17, 2022
34.650
34.790

34.840

34.370

603.86K

-0.4%