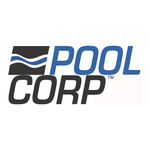 Pool Corporation
About
Profile
POOLCORP is the world's leading wholesale distributor of swimming pool equipment, parts and supplies, and related outdoor living products.
---
Headquarters
Covington, Louisiana, United States
---
Available for logged in users only.


The multiple price alert feature will smartly add or remove $1 if your alert was hit.
It's only available if you are logged in, a V.I.P. member or if you are using the AI chrome extension.

Contact us via Twitter if you are interested in trying it out.
Pool Corporation stock plunges on earnings miss, pared guidance
Pool Corporation misses Q1 top and bottom line consensus; updates FY23 outlook
Pool Q1 2023 Earnings Preview
Pool, Leslie's gain as Loop Capital shifts to Buy
Stocks most susceptible to a stronger Wealth Effect - BofA
Pool declares $1.00 dividend
Pool reports Q4 earnings miss; initiates FY23 outlook
Pool Q4 2022 Earnings Preview
Stocks with earnings at risk from UBS
Pool Corporation, Hayward Holdings plunge as Stifel cuts to hold
Pool Corporation rallies after Deutsche Bank turns bullish
Pool Corporation dips after BofA issues bear rating
Pool declares $1 dividend
Pool Corporation stock plunges despite earnings beat
Pool Non-GAAP EPS of $4.76 beats by $0.17, revenue of $1.62B beats by $20M
Pool Q3 2022 Earnings Preview
Baird downplays hurricane impact for Pool Corporation
Armstrong World, Core & Main among Deutsche Bank top picks in building products
Pool declares $1.00 dividend
Pool stock skids after inflation-backed revenue fell short of estimates, soft annual guidance
Date
Price
Open
High
Low
Vol
Change
ER
May 2
346.89
346.63

347.78

339.2

342K

0.03%

May 1
346.78
350.66

352.53

344.2

311K

-1.29%

Apr 28
351.32
341.41

352.58

339.55

400K

2.70%

Apr 27
342.09
335.88

342.48

332.71

389K

2.96%

Apr 26
332.25
336.14

336.14

331.04

354K

-1.39%

Apr 25
336.92
348.02

349.77

336.2

413K

-3.8%

Apr 24
350.23
341.27

350.43

341.27

508K

2.04%

Apr 21
343.24
340.56

344.17

336.53

791K

3.26%

Apr 20
332.39
318

341.95

317.5

1.3M

-1.85%

Apr 19
338.67
335.11

338.95

332.3

491K

-0.08%

Apr 18
338.94
340.03

344.67

338.5

506K

0.45%

Apr 17
337.43
329.77

337.52

329.33

418K

2.17%

Apr 14
330.25
339.13

340.79

327.52

625K

-2.96%

Apr 13
340.34
335.61

341.85

329.42

401K

1.93%

Apr 12
333.9
349.18

353.92

332.8

520K

-3.45%

Apr 11
345.82
335.84

347.32

335.84

481K

3.18%

Apr 10
335.17
323.88

335.23

323.03

335K

2.73%

Apr 6
326.26
322.93

327.7

320.41

443K

1.38%

Apr 5
321.82
325

325

318.46

418K

-1.73%

Apr 4
327.48
341.33

341.6

327.16

313K

-3.47%

Apr 3
339.25
340.42

344.76

335.75

373K

-0.93%

Mar 31
342.44
338.5

344.48

335.86

486K

2.18%

Mar 30
335.12
342.17

342.65

333.72

248K

-0.67%

Mar 29
337.38
332.71

337.5

331.43

272K

3.03%

Mar 28
327.45
327.16

330.88

326.38

224K

-0.19%

Mar 27
328.06
326.85

330.84

326.15

425K

0.87%

Mar 24
325.23
324.18

325.69

315.15

499K

-0.01%

Mar 23
325.27
335.24

338.79

323.08

449K

-2.73%

Mar 22
334.41
346.51

346.51

334.23

276K

-3.55%

Mar 21
346.72
346.11

349.26

343.3

276K

1.10%

Mar 20
342.95
342.4

346.68

340.52

320K

0.33%

Mar 17
341.83
349.26

351.02

341.32

446K

-2.2%

Mar 16
349.51
344.04

353.7

344.04

356K

1.02%

Mar 15
345.99
345.39

349.57

341.23

301K

-1.33%

Mar 14
350.64
349.81

355.43

345.94

306K

1.26%

Mar 13
346.27
344.61

352.11

342.33

377K

-0.61%

Mar 10
348.41
351.99

353.35

342.48

390K

-0.18%

Mar 9
349.04
355.75

359.73

346.76

262K

-2.11%

Mar 8
356.57
354.72

356.57

351.2

208K

0.47%

Mar 7
354.9
357.52

359.58

353.84

221K

-0.65%

Mar 6
357.22
363.92

366.1

355.82

275K

-1.2%

Mar 3
361.55
355.5

362

354.66

357K

2.48%

Mar 2
352.8
345.53

354.63

344.14

283K

1.22%

Mar 1
348.55
354

357.43

346.91

271K

-2.33%

Feb 28
356.86
357.47

362.25

354.67

343K

0.22%

Feb 27
356.09
361.09

364.92

354.08

302K

-0.06%

Feb 24
356.31
353.98

357.76

353.77

310K

-1.18%

Feb 23
360.57
359.24

362

353.24

315K

0.81%

Feb 22
357.69
358.05

362.3

354.68

406K

0.04%

Feb 21
357.55
370

370

355.45

616K

-5.05%

Feb 17
376.58
388.45

389.9

369.47

626K

-3.37%

Feb 16
389.7
376.87

393.14

372.83

1.1M

1.33%

Feb 15
384.57
370.01

385.92

370.01

644K

2.46%

Feb 14
375.33
374.19

378.4

368.67

360K

0.13%

Feb 13
374.85
372.36

376.1

368.83

562K

1.52%

Feb 10
369.24
372

372.58

365.99

598K

-2.05%

Feb 9
376.95
388.28

388.61

374.6

600K

-2.12%

Feb 8
385.13
388.58

390.51

383.27

429K

-1.71%

Feb 7
391.83
387.17

393.28

382.05

431K

-0.05%

Feb 6
392.04
390.83

392.49

384.33

591K

-2.86%

Feb 3
403.57
413.1

413.61

400.48

781K

-4.41%

Feb 2
422.17
404.74

423.97

404.74

688K

6.04%

Feb 1
398.14
384.95

400.59

383.78

435K

3.25%

Jan 31
385.61
375.29

385.9

375.24

367K

2.43%

Jan 30
376.48
375

378.79

370.73

638K

-0.77%

Jan 27
379.39
363.95

380.21

361.65

469K

4.11%

Jan 26
364.41
367.24

369.77

359.83

209K

0.25%

Jan 25
363.5
360

364.84

357

323K

-0.21%

Jan 24
364.26
357.34

367.36

355.87

439K

1.39%

Jan 23
359.28
353

359.45

349.88

266K

1.85%

Jan 20
352.74
346.56

353.15

343.93

336K

2.31%

Jan 19
344.78
355.48

357.89

343.48

567K

-4.13%

Jan 18
359.65
358.52

367.5

357.54

923K

1.60%

Jan 17
353.97
347.11

355.56

346.89

451K

1.40%

Jan 13
349.09
342.29

351.8

341.31

308K

0.66%

Jan 12
346.79
346.85

347.82

341.08

475K

1.16%

Jan 11
342.81
333.99

343.85

332.04

602K

5.46%

Jan 10
325.06
318.02

325.5

316.05

347K

2.28%

Jan 9
317.81
315.41

328.58

315.31

486K

0.79%

Jan 6
315.31
304.23

315.58

299.35

514K

4.06%

Jan 5
303
301.73

305.03

296.89

333K

-0.47%

Jan 4
304.43
306.39

306.39

299.94

363K

1.20%

Jan 3
300.83
305.25

309.83

297.26

368K

-0.5%

Dec 30
302.33
303.05

304.69

298.42

250K

-1.5%

Dec 29
306.92
300.37

308.54

300.29

269K

3.52%

Dec 28
296.48
306.37

308.66

295.95

197K

-3.11%

Dec 27
306.01
305.81

307.61

301.55

206K

0.13%

Dec 23
305.6
304.62

306.85

302.77

208K

0.17%

Dec 22
305.08
306.6

306.8

296.04

328K

-2.12%

Dec 21
311.68
306.33

311.68

306

358K

2.60%

Dec 20
303.77
306.18

306.35

300.01

327K

-1.42%

Dec 19
308.14
314.6

315.72

307.85

379K

-1.56%

Dec 16
313.02
315.09

316.36

309.18

957K

-2.19%

Dec 15
320.04
324.82

329.68

310.76

590K

-4.41%

Dec 14
334.81
333.45

342.42

332.43

607K

-0.2%

Dec 13
335.47
347.61

349.97

332.8

401K

1.31%

Dec 12
331.12
330.65

334.35

329.48

531K

0.03%

Dec 9
331.01
325.05

332.6

325.05

527K

0.54%

Dec 8
329.23
322.58

330.15

319.52

588K

2.54%

Dec 7
321.08
317.19

326.29

315.88

249K

0.97%

Dec 6
317.99
321.37

322.07

312.89

358K

-0.66%

Dec 5
320.11
323.85

325

316.04

443K

-3.12%

Dec 2
330.43
333.33

333.33

325.2

470K

-2.28%

Dec 1
338.13
334.56

338.69

329.39

427K

2.65%

Nov 30
329.41
318

330.85

314.25

830K

2.70%

Nov 29
320.75
314.88

321.16

313.96

314K

1.75%

Nov 28
315.23
326.13

329.02

314.92

327K

-4.13%

Nov 25
328.82
332.97

334.6

327.84

229K

-1.07%

Nov 23
332.39
327.16

335.11

325.27

404K

1.83%

Nov 22
326.43
323.2

326.96

320.52

269K

1.93%

Nov 21
320.24
320.56

323.42

317.82

289K

-0.54%

Nov 18
321.98
323.24

324.76

314.9

484K

0.74%

Nov 17
319.6
329.3

329.32

310.01

664K

-5.29%

Nov 16
337.45
339.64

345

332.07

422K

-2.54%

Nov 15
346.25
350.93

352.77

343.38

470K

1.57%

Nov 14
340.89
350

352.42

339.58

605K

-2.98%

Nov 11
351.36
339.31

360.34

338.23

769K

3.55%

Nov 10
339.31
316

343.24

315.89

1.0M

12.95%

Nov 9
300.4
303.54

305.81

299.11

382K

-2.4%

Nov 8
307.79
306

312.23

302.15

659K

1.19%

Nov 7
304.16
294.64

304.25

292.07

411K

3.94%

Nov 4
292.62
295.48

295.48

283.81

508K

0.35%

Nov 3
291.6
291.9

294.39

288.19

364K

-1.25%

Nov 2
295.3
305.17

311.85

294.51

513K

-3.41%

Nov 1
305.73
307.44

310.3

302.74

349K

0.49%

Oct 31
304.23
316.5

318.09

304.01

389K

-4.56%

Oct 28
318.77
302.97

319.24

301.91

449K

4.78%

Oct 27
304.23
307.18

309.28

302.02

428K

-0.54%

Oct 26
305.88
298.39

314.55

296.79

927K

2.46%

Oct 25
298.54
293.27

302.04

293.27

851K

1.95%

Oct 24
292.83
287.84

294.3

284.45

663K

2.81%

Oct 21
284.83
285.17

286.74

278.1

823K

0.32%

Oct 20
283.92
303.66

307.76

279.28

1.6M

-4.76%

Oct 19
298.12
311.59

312.89

293.35

874K

-6.52%

Oct 18
318.9
323.38

327.95

315.84

586K

0.14%

Oct 17
318.47
311.94

322.16

311.83

392K

3.73%

Oct 14
307.03
325.15

328.46

305.86

371K

-4.56%

Oct 13
321.71
306.99

324.41

300

475K

1.45%

Oct 12
317.12
319.82

322.98

316.87

367K

-0.72%

Oct 11
319.42
322.8

326.96

316.8

375K

-1.03%

Oct 10
322.75
324.09

324.39

319.82

231K

0.36%

Oct 7
321.6
323.05

324.07

315.38

254K

-2.21%

Oct 6
328.87
332.26

334.08

327.2

210K

-0.6%

Oct 5
330.86
325.48

333.36

323.83

253K

-0.59%

Oct 4
332.81
336.05

341.2

331.61

400K

1.54%

Oct 3
327.75
320.52

331.28

317.68

726K

3%

Sep 30
318.21
316.68

326.73

313.4

528K

0.77%

Sep 29
315.78
323.32

323.32

313.49

482K

-4.06%

Sep 28
329.14
320.74

332.67

314.36

793K

3.61%

Sep 27
317.67
315.12

319.38

309.57

736K

1.84%

Sep 26
311.93
312.88

318.54

310.5

589K

-0.19%

Sep 23
312.52
312.67

318.99

308.74

671K

-0.77%

Sep 22
314.95
321.64

323.33

313.51

411K

-2.9%

Sep 21
324.35
329.65

335.81

324.3

343K

-0.8%

Sep 20
326.97
334.47

335.8

324.74

351K

-3.4%

Sep 19
338.47
330.75

338.48

330.24

364K

2.06%

Sep 16
331.63
325.94

333.98

322.88

662K

0.97%

Sep 15
328.43
328.59

336.84

325.46

453K

-0.53%

Sep 14
330.19
346.23

348.8

326.84

525K

-1.49%

Sep 13
335.19
347.06

347.5

334.77

461K

-6.21%

Sep 12
357.39
363.4

364.27

355.9

455K

0.40%

Sep 9
355.96
355.65

361.63

354.7

301K

0.78%

Sep 8
353.21
341.55

353.55

341.44

264K

2.22%

Sep 7
345.54
336.48

345.89

336.48

228K

3%

Sep 6
335.47
340.19

343.49

327.08

450K

-1.3%

Sep 2
339.9
342.32

346.95

336.97

307K

0.90%

Sep 1
336.87
336.29

337.37

330.32

469K

-0.68%

Aug 31
339.19
345.29

345.97

337.4

332K

-1.17%

Aug 30
343.19
346.02

348.56

340.26

276K

-0.3%

Aug 29
344.21
349

352.1

344.18

301K

-2.42%

Aug 26
352.75
370.67

371.88

352.12

242K

-4.7%

Aug 25
370.16
364.17

370.16

362.73

263K

1.75%

Aug 24
363.78
360.95

366.27

357.62

327K

0.87%

Aug 23
360.63
373.36

377.01

360.38

313K

-3.72%

Aug 22
374.56
376.2

379.24

373.19

231K

-1.53%

Aug 19
380.39
386.45

388.57

376.19

279K

-2.82%

Aug 18
391.43
386.94

392.7

385.44

227K

1.24%

Aug 17
386.63
387.42

391.67

383.75

240K

-1.54%

Aug 16
392.67
387.44

395.43

385.01

252K

0.98%

Aug 15
388.84
391.35

395.75

388.27

339K

0.01%

Aug 12
388.79
376.06

390.11

374.25

324K

3.59%

Aug 11
375.31
385

387.49

374.9

535K

-1.87%

Aug 10
382.48
380.66

385.78

377.24

582K

3.40%

Aug 9
369.89
379.56

384.95

366.11

325K

-3.09%

Aug 8
381.67
374.97

387.73

374.97

344K

2.15%

Aug 5
373.64
365.93

373.73

363.01

336K

0.79%

Aug 4
370.72
363.53

373.08

362.47

298K

2.10%

Aug 3
363.11
363.51

365.09

358.42

301K

0.88%

Aug 2
359.93
363.13

370.48

359.2

301K

-0.93%

Aug 1
363.32
358.21

364.96

355.12

361K

1.57%

Jul 29
357.7
360.24

361.68

353.82

507K

-0.61%

Jul 28
359.89
354.53

360.87

342.94

575K

1.35%

Jul 27
355.11
347.9

355.54

342.28

476K

3.49%

Jul 26
343.15
347.3

350.84

341.3

423K

-3.34%

Jul 25
355
361.54

363.92

350.68

429K

-2.23%

Jul 22
363.11
355.01

376.87

353.26

1.0M

1.83%

Jul 21
356.57
371.04

375

351.06

1.2M

-10.13%

Jul 20
396.75
390.85

398.46

387.91

506K

2.65%

Jul 19
386.49
378.34

387.88

374.16

322K

3.70%

Jul 18
372.71
374.85

379.88

371.66

260K

-0.3%

Jul 15
373.85
375

376.2

370.29

289K

1.31%

Jul 14
369.01
359.21

369.54

356.73

397K

0.30%

Jul 13
367.92
367.28

371.7

364.08

440K

-1.56%

Jul 12
373.74
372.36

382.81

370

390K

0.72%

Jul 11
371.08
378.38

380.34

370.07

303K

-1.89%

Jul 8
378.21
386.22

387.14

374.58

275K

-2.43%

Jul 7
387.63
371.02

388.44

369.99

461K

4%

Jul 6
372.73
366.79

377.63

365.83

473K

2.56%

Jul 5
363.44
348.54

365.55

343.4

483K

3.27%

Jul 1
351.92
351.76

358.5

347.03

450K

0.20%

Jun 30
351.23
345.42

354.47

341.54

456K

0.36%

Jun 29
349.98
353.49

353.88

344.1

423K

-0.88%

Jun 28
353.08
355.26

359.4

350.56

586K

-0.94%

Jun 27
356.42
357.61

359.88

353.26

295K

-0.15%

Jun 24
356.94
355.34

365.02

354.45

584K

1.11%

Jun 23
353.03
336.48

353.55

335.79

383K

5.14%

Jun 22
335.78
330.06

337.22

324.14

416K

0.91%

Jun 21
332.76
336

340.39

331.69

342K

-0.05%

Jun 17
332.93
334.05

339.56

331.32

538K

0.23%

Jun 16
332.18
345.86

345.86

329.65

491K

-6.12%

Jun 15
353.82
351.19

361.68

346.08

521K

1.25%

Jun 14
349.44
367.48

368.7

337.29

921K

-5.27%

Jun 13
368.87
373.74

380.77

366.68

579K

-4.2%

Jun 10
385.03
407.53

409.3

383.06

519K

-7.53%

Jun 9
416.39
401.47

421.91

401.47

477K

2.34%

Jun 8
406.87
408.95

412.27

405.34

197K

-0.96%

Jun 7
410.8
408.73

412.15

402.01

344K

-0.2%

Jun 6
411.61
410

413.33

404.4

319K

1.07%

Jun 3
407.27
407.86

414.99

405.36

331K

-1.75%

Jun 2
414.51
393.63

415.01

393.63

225K

5.46%

Jun 1
393.04
399.96

403.24

387.65

339K

-1.4%

May 31
398.62
406.64

406.64

395.38

771K

-1.82%

May 27
406
402.46

409.07

397.58

534K

1.28%

May 26
400.86
398.77

403.48

394.43

703K

1.87%

May 25
393.49
386.42

397.81

379.09

563K

1.10%

May 24
389.2
403.37

404.95

382.52

440K

-3.84%

May 23
404.76
404.76

409.52

399.93

520K

-0.2%

May 20
405.58
396.32

408.17

394.86

827K

3.08%

May 19
393.46
382.93

403.51

382.29

461K

1.59%

May 18
387.31
398.7

399.95

385.04

397K

-4.42%

May 17
405.21
405.25

409.79

394.47

309K

1%

May 16
401.18
408.57

408.57

396.63

300K

-2.43%

May 13
411.16
405.49

413.18

405.37

337K

1.84%

May 12
403.75
377.52

403.93

377.52

500K

5.86%

May 11
381.41
393.44

400.09

380.1

498K

-3.67%

May 10
395.94
406.99

411.32

382.5

538K

-0.98%

May 9
399.84
390

402.25

387.47

427K

1.41%

May 6
394.3
394.62

400.69

380.39

447K

-1.56%

May 5
400.56
412.6

414.31

394.92

508K

-3.92%

May 4
416.92
405

418.31

392.62

392K

2.65%

May 3
406.16
413.82

416.32

401.96

478K

-1.44%

May 2
412.08
406.47

414.03

399.37

442K

1.69%

Apr 29
405.22
413.35

421.5

404.29

317K

-2.98%

Apr 28
417.66
409.11

420

401.7

391K

3.14%

Apr 27
404.95
415.89

427.29

404.9

418K

-2.53%

Apr 26
415.48
426.12

428.8

415.15

363K

-2.84%

Apr 25
427.64
415.5

429.53

405.98

529K

2.86%

Apr 22
415.74
422.7

428.86

415.7

505K

-2.68%

Apr 21
427.19
452.5

473.98

426.44

966K

-1.07%

Apr 20
431.82
435.51

437.71

431.62

464K

0.47%

Apr 19
429.79
415.64

430.91

413.98

272K

4.70%

Apr 18
410.49
411.19

416.56

404.55

272K

-0.86%

Apr 14
414.06
425.19

431.17

413.74

224K

-1.75%

Apr 13
421.44
410.97

422.61

409.43

295K

2.55%

Apr 12
410.97
419.59

428.79

410.35

216K

-0.98%

Apr 11
415.04
419.49

419.49

408.54

549K

-1.67%

Apr 8
422.09
425.05

429.95

420.51

305K

-0.84%

Apr 7
425.68
416.38

431.44

414.64

375K

1.37%

Apr 6
419.91
426.45

429.14

406.29

552K

-3.14%

Apr 5
433.54
431.69

443.66

429.07

395K

0.65%

Apr 4
430.74
426.17

435.39

422.05

351K

1.34%

Apr 1
425.03
425.93

430.03

422.01

418K

0.52%

Mar 31
422.85
452.31

458.23

420.6

673K

-5.92%

Mar 30
449.44
453.77

454.29

443.65

274K

-1.11%

Mar 29
454.49
449.49

466.42

445.81

340K

3.23%

Mar 28
440.25
433.4

440.65

426.23

356K

2.09%

Mar 25
431.24
451.26

453.11

428.06

425K

-4.28%

Mar 24
450.52
461

461.88

445.67

327K

-2.09%

Mar 23
460.13
472.43

475

456.71

307K

-3.51%

Mar 22
476.88
476.6

482.19

471.35

285K

0.22%

Mar 21
475.82
485.33

488.47

470.84

234K

-2.38%

Mar 18
487.41
471.73

488.75

467.85

471K

2.58%

Mar 17
475.15
468

475.42

464.04

216K

1.59%

Mar 16
467.71
456.32

469.28

455.21

348K

3.29%

Mar 15
452.81
445.66

454.64

440.27

185K

2.66%

Mar 14
441.08
444.04

447.85

436.59

231K

-0.23%

Mar 11
442.1
457.87

457.87

441.6

221K

-2.21%

Mar 10
452.08
449.9

455.98

442.58

212K

-1.02%

Mar 9
456.74
445.74

462.92

441.49

360K

4.52%

Mar 8
437
451.49

462.29

436.16

377K

-3.22%

Mar 7
451.55
465.96

465.96

450.01

390K

-3.06%

Mar 4
465.81
469

469.45

451.55

387K

-0.78%

Mar 3
469.45
477.61

483.43

465.14

373K

-1.27%

Mar 2
475.48
463.25

480.93

462.92

443K

2.80%

Mar 1
462.51
456.64

465.54

456.64

447K

0.86%

Feb 28
458.58
441.2

460.35

441.2

607K

2.04%

Feb 25
449.39
436.07

452.31

433.11

443K

3.05%

Feb 24
436.07
401.99

436.66

401.51

499K

4.97%

Feb 23
415.42
430.92

433.43

413.57

443K

-3.42%

Feb 22
430.12
452.5

456.93

427.39

563K

-5.43%

Feb 18
454.83
447.82

469.79

446.98

678K

2%

Feb 17
445.92
465

467.52

444.77

819K

-3.1%

Feb 16
460.18
459.5

460.77

454.69

465K

0.13%

Feb 15
459.57
456.04

467.05

451.64

297K

1.91%

Feb 14
450.94
445.74

453.37

444.71

365K

0.98%

Feb 11
446.55
454.6

458.84

440.55

247K

-1.57%

Feb 10
453.68
455.02

465.03

450.7

203K

-2.44%

Feb 9
465.04
461.13

470.55

459.14

230K

2.85%

Feb 8
452.17
448.42

456.02

441.75

313K

0.68%

Feb 7
449.1
451.77

455.6

445.23

354K

0.11%

Feb 4
448.62
455.93

457.71

447.47

370K

-2.06%

Feb 3
458.05
463.62

469.29

457.1

308K

-2.81%

Feb 2
471.27
474.8

479.55

469.26

244K

-0.52%

Feb 1
473.73
475.78

482.75

465.47

348K

-0.53%

Jan 31
476.25
458.97

477.1

458.05

302K

3.60%

Jan 28
459.72
452.82

459.76

441.15

286K

1.76%

Jan 27
451.75
458.61

462.78

449.95

316K

0.11%

Jan 26
451.26
465.46

473.14

447.78

311K

-1.9%

Jan 25
459.99
468.5

474.74

455.38

398K

-3.69%

Jan 24
477.62
465

479.8

449.56

599K

1.43%

Jan 21
470.88
476.46

484.24

469.02

337K

-1.16%

Jan 20
476.43
493.8

502.7

475.93

277K

-2.9%

Jan 19
490.66
497.36

504.35

490.38

225K

-0.66%

Jan 18
493.91
484.49

497.58

477.13

351K

-0.04%

Jan 14
494.1
501.12

503.83

483

332K

-2.59%

Jan 13
507.23
513.47

514.77

502.57

419K

-1.09%

Jan 12
512.81
505

520.6

505

452K

2.14%

Jan 11
502.06
496.31

505.82

488.43

383K

1.16%

Jan 10
496.31
497.03

497.25

485.29

542K

-1.36%

Jan 7
503.17
517.82

519.47

502.19

316K

-3.33%

Jan 6
520.52
524.42

532.76

510.76

277K

-1.67%

Jan 5
529.38
546.03

551.76

528.21

272K

-3.73%

Jan 4
549.89
552.14

555.64

546.81

193K

-0.07%

Jan 3
550.25
566

566

540.24

270K

-2.78%

Dec 31
566
560.81

569.21

557.48

145K

0.93%

Dec 30
560.81
566.64

569.46

552.87

205K

-1.2%

Dec 29
567.63
563.74

569

558.79

181K

1.14%

Dec 28
561.21
562.51

565.58

550.11

264K

0.05%

Dec 27
560.91
553

561.51

547.96

323K

2.05%

Dec 23
549.65
546.49

558.15

546.49

247K

0.09%

Dec 22
549.13
543.8

549.59

539.04

221K

1.42%

Dec 21
541.46
543.74

547.21

529.86

387K

0.59%

Dec 20
538.27
536.16

540.68

522.46

441K

-0.44%

Dec 17
540.64
551.63

553.32

536.25

605K

-1.98%

Dec 16
551.56
570.11

571.45

542.02

348K

-2.82%

Dec 15
567.55
559.08

568.41

550.59

424K

1.58%

Dec 14
558.7
556.98

561.4

553

287K

-0.62%

Dec 13
562.2
561.77

566.16

556.04

205K

-0.08%

Dec 10
562.67
552.96

567.74

552.59

205K

2.42%

Dec 9
549.39
564.77

566.06

547.64

150K

-2.72%

Dec 8
564.77
563.5

566.04

552.53

157K

0.28%

Dec 7
563.17
555.15

564.17

550.88

214K

2.78%

Dec 6
547.95
549.02

549.63

537.5

228K

0.57%

Dec 3
544.84
557.73

557.73

538.41

214K

-2.13%

Dec 2
556.7
553.18

559.95

550.99

205K

0.81%

Dec 1
552.22
560.01

572.76

551.64

313K

-0.34%

Nov 30
554.12
556.98

562.33

545.96

486K

-1.07%

Nov 29
560.1
564.38

569.57

555.97

181K

0.16%

Nov 26
559.19
566.38

570

557.39

88.9K

-1.63%

Nov 24
568.46
559.26

570.13

557.87

129K

1.23%

Nov 23
561.57
557.31

563.21

554.41

193K

0.42%

Nov 22
559.22
577

579.13

557.53

235K

-3.08%

Nov 19
577
581.82

582.27

576.38

203K

-0.15%

Nov 18
577.85
573.91

580.02

573

164K

0.85%

Nov 17
573
575.37

578.93

567.24

188K

-0.13%

Nov 16
573.73
568.27

581.75

568.27

272K

0.68%

Nov 15
569.88
568.68

577.66

567.51

212K

-0.25%

Nov 12
571.28
555.17

572.31

550.64

270K

3.13%

Nov 11
553.92
532.73

554.89

532.73

397K

5.20%

Nov 10
526.52
524.34

529.09

519.57

239K

0.04%

Nov 9
526.31
519.96

528.18

515.89

200K

1.10%

Nov 8
520.58
521.63

521.63

515.03

168K

0.50%

Nov 5
517.97
524.15

528.75

516.81

175K

-0.8%

Nov 4
522.17
519.98

524.27

518.09

155K

1.11%

Nov 3
516.43
516.94

519

509.23

236K

0.20%

Nov 2
515.41
517.89

521.51

512.15

236K

0.09%

Nov 1
514.95
516.01

520.11

510.06

179K

-0.04%

Oct 29
515.16
505.2

519.01

505.2

207K

1.68%

Oct 28
506.64
501

514.12

501

163K

1.37%

Oct 27
499.78
503.33

508.93

499.06

151K

-0.76%

Oct 26
503.62
509.86

510.27

499.25

227K

-0.98%

Oct 25
508.62
503.23

517.02

502.12

182K

1.10%

Oct 22
503.08
501.3

514.96

497.42

318K

0.75%

Oct 21
499.33
462.6

500.2

461.51

391K

7.65%

Oct 20
463.84
467.45

469.42

460.91

201K

-0.14%

Oct 19
464.51
463.99

467.38

460.47

148K

0.88%

Oct 18
460.46
451

461.04

450.02

167K

1.60%

Oct 15
453.22
453.69

460.21

452.16

182K

0.08%

Oct 14
452.87
441.93

453.28

439.22

253K

2.84%

Oct 13
440.37
443.23

446.57

439.35

180K

-0.11%

Oct 12
440.86
449.02

451.1

439.24

199K

-1.05%

Oct 11
445.52
446.99

452.06

445.07

97.5K

-0.23%

Oct 8
446.53
453.64

456.64

444.77

139K

-1.33%

Oct 7
452.54
446.09

456.53

443.83

251K

2.63%

Oct 6
440.95
439.75

444.05

436.39

222K

0.12%

Oct 5
440.41
438.56

445.57

436.98

282K

1.03%

Oct 4
435.92
436.93

438.95

427.18

326K

-0.34%

Oct 1
437.4
434.41

440.33

425.7

259K

0.69%

Sep 30
434.41
448.84

449.95

433.73

312K

-2.78%

Sep 29
446.83
445.83

449.68

444.84

157K

0.62%

Sep 28
444.08
452.01

452.01

439.2

197K

-2.56%

Sep 27
455.76
463.91

464.47

446.75

239K

-2.09%

Sep 24
465.49
466.07

466.7

463.02

158K

-0.19%

Sep 23
466.37
455.17

469

455.05

221K

2.27%

Sep 22
456
462.16

465.84

455

219K

-0.81%

Sep 21
459.73
466.07

466.75

456.61

253K

-0.6%

Sep 20
462.52
458.97

465.35

452.41

197K

-0.33%

Sep 17
464.04
469.1

471.35

461.89

372K

-1.41%

Sep 16
470.69
478.81

478.81

464.21

249K

-1.35%

Sep 15
477.15
473.27

480.79

471.37

214K

0.52%

Sep 14
474.68
482.03

484.43

470.8

217K

-0.89%

Sep 13
478.92
495.56

495.83

475.46

288K

-2.94%

Sep 10
493.43
491.66

498.77

491.27

199K

0.36%

Sep 9
491.64
496.22

496.22

485.55

221K

-1.16%

Sep 8
497.39
490.31

500.85

487.04

159K

1.29%

Sep 7
491.05
497.55

497.65

489.88

126K

-1.18%

Sep 3
496.89
496.07

498.33

488.92

113K

-0.07%

Sep 2
497.26
494.47

498.95

491.89

162K

1.23%

Sep 1
491.23
494.3

494.3

480.49

199K

-0.62%

Aug 31
494.3
491.75

496.51

486.95

324K

0.58%

Aug 30
491.43
482.39

493.71

482.04

157K

2.19%

Aug 27
480.91
477.33

482.68

473.81

146K

0.72%

Aug 26
477.47
484.78

484.78

476.6

147K

-1.56%

Aug 25
485.02
478.96

486.66

478.21

117K

1.56%

Aug 24
477.59
476.67

477.95

472.39

221K

0.57%

Aug 23
474.9
486.84

486.84

474.82

193K

-2.37%

Aug 20
486.43
486.03

491.75

484.23

204K

0.43%

Aug 19
484.37
475.55

487.63

472.95

187K

1.62%

Aug 18
476.64
479.99

485.43

474.39

178K

-0.7%

Aug 17
479.99
488.34

488.63

477.93

306K

-2.72%

Aug 16
493.4
483.79

493.91

479.19

179K

1.69%

Aug 13
485.21
483.81

486.77

482.83

96.9K

0.10%

Aug 12
484.73
483.73

486.88

481.85

175K

0.32%

Aug 11
483.17
485.25

487.19

479.32

167K

-0.21%

Aug 10
484.18
483.88

490.23

483.88

155K

-0.25%

Aug 9
485.4
480.87

486.13

480.45

155K

0.90%

Aug 6
481.09
487.33

490.23

480.12

148K

-1.17%

Aug 5
486.81
494.65

495.15

484.27

204K

-0.03%

Aug 4
486.97
480.07

489.25

480.07

219K

1.36%

Aug 3
480.44
480

485.22

480

186K

0.82%

Aug 2
476.51
479.32

482.24

472.97

192K

-0.27%

Jul 30
477.82
472.91

484.42

472.19

271K

0%

Jul 29
477.8
473

478.27

468.18

177K

2.17%

Jul 28
467.63
472.37

472.91

465.06

169K

-0.9%

Jul 27
471.87
465.45

472.71

462.03

237K

1.05%

Jul 26
466.96
465.45

474.85

463

332K

0.99%

Jul 23
462.37
454.11

463.45

447.02

347K

2.63%

Jul 22
450.52
450

456.15

442.89

606K

-1.57%

Jul 21
457.69
455.37

457.69

452.62

275K

1.14%

Jul 20
452.51
454.41

458.28

450.67

364K

-0.22%

Jul 19
453.52
453.62

456.55

442.71

364K

-1.17%

Jul 16
458.89
461.82

464.84

457.88

224K

-0.2%

Jul 15
459.82
465.12

468.21

457.88

249K

-1.91%

Jul 14
468.77
473

473

465.94

237K

-0.45%

Jul 13
470.88
473

476.68

470.09

232K

-0.97%

Jul 12
475.51
475.52

478.67

472.41

250K

-0.15%

Jul 9
476.24
470.48

476.69

469.66

250K

1.59%

Jul 8
468.77
463.05

474.26

463.05

358K

-0.33%

Jul 7
470.32
465.58

472.17

465.02

284K

1.25%

Jul 6
464.53
466.65

466.65

456.12

223K

-0.49%

Jul 2
466.83
463.65

468.82

462.66

202K

1.03%

Jul 1
462.05
459.55

462.28

457.13

193K

0.74%

Jun 30
458.66
466.98

466.98

452.47

432K

-1.37%

Jun 29
465.04
455.7

470.15

455.7

372K

1.86%

Jun 28
456.54
457.89

458.55

455.01

223K

0.17%

Jun 25
455.77
460.74

462.47

453.96

300K

-0.71%

Jun 24
459.03
455.36

459.68

454.16

224K

0.91%

Jun 23
454.9
460

460

454.02

192K

-1.06%

Jun 22
459.76
457.53

463

450.66

279K

1.51%

Jun 21
452.9
442.4

464.03

442.4

477K

2.46%

Jun 18
442.02
433.8

444.64

430.2

443K

1.26%

Jun 17
436.53
431.85

437.82

428.15

224K

0.93%

Jun 16
432.52
433.84

436.47

430

208K

-0.44%

Jun 15
434.41
429.6

434.61

426.54

168K

0.80%

Jun 14
430.96
432.87

432.87

427.43

180K

-0.15%

Jun 11
431.62
428.35

432.85

426.07

161K

0.61%

Jun 10
429
431.15

435.88

428

182K

-1.07%

Jun 9
433.62
439.25

440.62

432.24

149K

-1.45%

Jun 8
440
436.25

440.36

430.39

168K

1.02%

Jun 7
435.55
439.38

439.38

432

157K

-0.57%

Jun 4
438.04
441.98

444.43

430.58

195K

-0.08%

Jun 3
438.4
436.14

440.97

436.14

199K

-0.49%

Jun 2
440.58
437.12

443.1

437.04

285K

0.42%

Jun 1
438.73
440.46

441.85

435.53

205K

0.50%

May 28
436.55
430.36

438.57

430.36

287K

1.18%

May 27
431.47
429.92

432.51

428

766K

0.43%

May 26
429.63
431.09

433.94

428.22

174K

-0.01%

May 25
429.66
431.4

431.4

427.62

200K

-0.25%

May 24
430.74
433

433

429.64

151K

0.35%

May 21
429.25
432.58

437.5

428.63

210K

-0.11%

May 20
429.73
429.13

431.52

427.58

276K

0.44%

May 19
427.83
424.5

427.88

421.5

238K

0.17%

May 18
427.1
438.59

439.05

427.1

303K

-1.97%

May 17
435.67
439.4

439.4

432.08

200K

-0.5%

May 14
437.87
435.07

438.87

433.28

177K

0.66%

May 13
435.01
424.24

437.38

424.24

222K

3.63%

May 12
419.76
436.27

436.27

419.66

269K

-4.35%

May 11
438.87
440

440.68

434

274K

-1.37%

May 10
444.96
446

449.34

443.19

193K

0.21%

May 7
444.01
435.33

445.21

435.33

144K

2.11%

May 6
434.85
441.08

441.26

429.15

222K

-1.52%

May 5
441.56
436.39

442.9

432.52

333K

2.41%

May 4
431.15
428

431.23

424.49

233K

0.53%

May 3
428.86
425.02

430.91

424.79

279K

1.50%

Apr 30
422.52
421

424.44

419.14

212K

0.25%

Apr 29
421.45
423.9

423.9

416.01

222K

1.48%

Apr 28
415.29
418.73

423.07

413.91

206K

-1.52%

Apr 27
421.69
416.35

425

413.56

291K

2.04%

Apr 26
413.25
419.58

419.58

409

327K

-1.5%

Apr 23
419.53
411.28

424.56

411.28

348K

2.21%

Apr 22
410.46
415

425

409.38

850K

6.43%

Apr 21
385.67
385.62

391.8

385.58

262K

-0.1%

Apr 20
386.06
387.5

388.54

383.44

242K

0.81%

Apr 19
382.95
382.75

385.12

380.88

251K

0.19%

Apr 16
382.21
376.03

384.14

373.89

291K

2.08%

Apr 15
374.43
371.36

376.95

371.06

278K

1.83%

Apr 14
367.7
369.09

371.14

366.7

162K

-0.74%

Apr 13
370.45
372.89

374.44

370.24

224K

-0.2%

Apr 12
371.18
369.98

371.48

368.11

184K

0.46%

Apr 9
369.49
361.88

370.45

361.88

227K

2.42%

Apr 8
360.76
358.6

360.84

355.71

227K

1.15%

Apr 7
356.65
356.44

357.36

354.88

164K

-0.3%

Apr 6
357.72
354.73

360.82

353.89

319K

0.20%

Apr 5
357
353

358.98

352.11

306K

1.54%

Apr 1
351.57
345.74

352.19

345.43

180K

1.83%

Mar 31
345.24
345.61

348.86

344.26

199K

0.84%

Mar 30
342.37
339.71

343.56

335.68

275K

-0.32%

Mar 29
343.48
345.16

349.62

339.22

340K

0.47%

Mar 26
341.86
335.52

342.11

333.54

400K

1.97%

Mar 25
335.25
333.99

337.8

333.99

308K

-1.43%

Mar 24
340.1
335.57

343.25

335.57

226K

-0.24%

Mar 23
340.91
334.43

342.43

333.89

286K

1.39%

Mar 22
336.22
338.63

338.63

332.2

329K

-1.34%

Mar 19
340.8
339.37

348.35

337.83

1.3M

1.17%

Mar 18
336.87
336.29

340.89

332.26

304K

-0.69%

Mar 17
339.2
343.7

344.16

336.69

330K

-1.39%

Mar 16
343.97
347.61

350.62

342.82

249K

-1.04%

Mar 15
347.57
342.31

348

340.58

255K

1.50%

Mar 12
342.44
342.81

344.56

339.02

222K

-1.27%

Mar 11
346.84
342.49

348.46

336.95

242K

1.06%

Mar 10
343.2
341.83

344.8

338.5

283K

1.99%

Mar 9
336.51
334

340.8

332.01

345K

2.49%

Mar 8
328.34
328.29

333.92

328.03

231K

-0.57%

Mar 5
330.22
324.75

330.83

313.92

301K

2.05%

Mar 4
323.59
329.46

332.22

320.02

383K

-2.27%

Mar 3
331.1
331.51

334.99

328.57

311K

0.12%

Mar 2
330.7
332.17

334.63

327.08

465K

-1.05%

Mar 1
334.2
336.54

338.69

333.3

604K

-0.17%

Feb 26
334.77
327.77

338.71

325.74

677K

3.65%

Feb 25
322.99
326.59

328.1

320.71

456K

-1.64%

Feb 24
328.39
318.91

329.67

314.92

654K

3.19%

Feb 23
318.25
310.75

319.91

305.47

534K

1.21%

Feb 22
314.43
325.07

326.02

311.57

580K

-3.57%

Feb 19
326.08
329.96

332.54

325.42

363K

-1.32%

Feb 18
330.43
328.33

330.85

328

264K

0.08%

Feb 17
330.17
331.48

335.78

326.43

401K

-0.95%

Feb 16
333.33
342.79

342.79

330.38

563K

-1.33%

Feb 12
337.84
331.75

344.86

331.75

860K

2.41%

Feb 11
329.89
356.92

359.55

328.81

966K

-5.89%

Feb 10
350.54
361.31

361.31

349.75

447K

-2.71%

Feb 9
360.29
361.07

364.43

357.96

545K

0.25%

Feb 8
359.4
360.84

362.91

359.04

418K

0.02%

Feb 5
359.32
359

362.11

356.73

248K

0.09%

Feb 4
358.99
356.56

363.12

354.5

316K

1.17%

Feb 3
354.85
360.19

361.01

352.88

323K

-0.69%

Feb 2
357.3
363.94

363.94

357.3

393K

-0.7%

Feb 1
359.82
358.6

360.6

354.2

206K

1.59%

Jan 29
354.18
360.79

364.04

353.75

302K

-2.34%

Jan 28
362.66
356.76

365.09

352.51

284K

2.26%

Jan 27
354.66
360

364.27

348.01

365K

-2.48%

Jan 26
363.68
370.03

370.88

363.52

212K

-1.43%

Jan 25
368.94
371.48

373.8

364.94

190K

-0.1%

Jan 22
369.31
361.47

371.35

361.47

234K

0.71%

Jan 21
366.71
365.37

372.32

363

227K

0.13%

Jan 20
366.24
360.91

368.36

357.78

354K

1.56%

Jan 19
360.63
359.62

364.69

355.89

317K

0.34%

Jan 15
359.4
365.01

365.8

357.01

298K

-1.99%

Jan 14
366.7
374.38

374.6

365.81

260K

-1.88%

Jan 13
373.72
385

386.63

373.23

293K

-2.93%

Jan 12
385
387.75

387.75

382.32

251K

-0.06%

Jan 11
385.25
389.74

392.85

384.32

357K

-1.47%

Jan 8
390.99
388.81

399.47

387.52

333K

1.31%

Jan 7
385.95
373.96

399.78

371.78

447K

4.20%

Jan 6
370.38
352.2

370.91

349.19

358K

3.79%

Jan 5
356.87
356.53

360.02

353.79

204K

-0.01%

Jan 4
356.89
373.82

378.67

353.61

315K

-4.19%

Dec 31
372.5
368.47

373.07

364.67

273K

1.42%

Dec 30
367.28
366.16

369.07

362.83

144K

0.89%

Dec 29
364.04
363.91

367.35

357.6

187K

0.35%

Dec 28
362.76
368.75

369.95

360.92

152K

-0.54%

Dec 24
364.73
364.95

366.87

361.19

83.2K

-0.22%

Dec 23
365.52
371.46

371.68

363.02

138K

-1.14%

Dec 22
369.73
362.01

370.88

362

199K

2.13%

Dec 21
362.01
365

365

355.84

310K

-0.65%

Dec 18
364.37
358.2

366.35

356.61

638K

2.31%

Dec 17
356.15
352.63

357.26

350.35

295K

0.91%

Dec 16
352.94
348.09

355.55

347.19

267K

1.19%

Dec 15
348.79
347

353.19

346.13

281K

0.64%

Dec 14
346.58
340.67

348.22

340.67

354K

2.60%

Dec 11
337.79
331.37

339.52

330.28

292K

1.93%

Dec 10
331.4
333.98

336.5

330.11

324K

-1.05%

Dec 9
334.9
337.97

342.29

334.18

307K

-1.24%

Dec 8
339.12
334.59

339.32

330.73

355K

1.96%

Dec 7
332.59
328.39

334.87

327.14

344K

2.57%

Dec 4
324.27
329.52

329.52

318.89

468K

-1.81%

Dec 3
330.24
337.3

340.38

328.59

486K

-2.62%

Dec 2
339.13
350.7

352.5

335.6

406K

-3.96%

Dec 1
353.1
346.11

353.77

342.13

740K

2.02%

Nov 30
346.11
343.99

346.82

337.57

3.0M

0.87%

Nov 27
343.12
336.55

344.22

333.75

311K

2.86%

Nov 25
333.59
330.37

337.68

329.5

449K

1.62%

Nov 24
328.28
332.65

337.71

325.38

418K

-1.75%

Nov 23
334.13
339.22

343.82

333.21

541K

-1.69%

Nov 20
339.87
336.52

341.18

330.88

432K

0.36%

Nov 19
338.65
326.43

340.36

326.43

544K

5.03%

Nov 18
322.44
330.16

332.18

321.57

551K

-2.13%

Nov 17
329.45
341.72

344.62

327.15

421K

-3.33%

Nov 16
340.8
338.16

341.26

333.54

380K

0.05%

Nov 13
340.63
340.41

344.79

338.24

265K

0.32%

Nov 12
339.53
349.36

350.74

336.97

272K

-1.89%

Nov 11
346.07
340.58

349.72

336.03

497K

1.87%

Nov 10
339.71
322.68

340.8

322.49

565K

5.40%

Nov 9
322.3
370

370

320.94

976K

-15.82%

Nov 6
382.89
386.27

391.49

380.89

440K

-0.27%

Nov 5
383.92
380.95

391.11

379.4

327K

1.79%

Nov 4
377.17
368.53

381.15

365

432K

3.57%

Nov 3
364.18
360.18

367.71

357.92

256K

1.93%

Nov 2
357.29
353.49

360.46

349.63

337K

2.13%

Oct 30
349.83
357.62

359.5

344.74

326K

-3%

Oct 29
360.64
361.11

367.38

359.75

350K

-0.61%

Oct 28
362.85
363.03

366.6

357.61

307K

-1.13%

Oct 27
366.99
365.36

370

362.27

333K

1.22%

Oct 26
362.55
358.57

362.75

356.95

358K

0.23%

Oct 23
361.71
353.52

362.96

353.01

314K

3.27%

Oct 22
350.26
361.5

370.41

346.95

511K

-1.6%

Oct 21
355.97
358.88

359.5

354.01

412K

0.10%

Oct 20
355.63
353.64

360.24

353.26

267K

0.59%

Oct 19
353.55
361.37

361.37

352.11

282K

-1.64%

Oct 16
359.44
361.05

363.98

356.71

291K

-0.26%

Oct 15
360.38
355.27

363.36

353.18

330K

0.02%

Oct 14
360.31
353.76

363.05

353.76

382K

2.36%

Oct 13
351.99
353.91

355.5

348.99

389K

-0.2%

Oct 12
352.69
349.99

353.47

347

281K

1.77%

Oct 9
346.55
347.47

350.04

343.57

454K

1.67%

Oct 8
340.85
335.44

342.75

334.12

410K

2.78%

Oct 7
331.64
329.05

334

327.75

512K

1.11%

Oct 6
328.01
327.63

331.61

321.11

8.1M

0.08%

Oct 5
327.75
323.01

329.42

321.3

671K

1.54%

Oct 2
322.79
319.88

327.29

319.08

730K

-1.67%

Oct 1
328.28
336.97

336.97

326.23

381K

-1.87%

Sep 30
334.54
328.56

338.88

328.56

337K

1.83%

Sep 29
328.54
325.61

330.45

324.76

315K

1.03%

Sep 28
325.2
320.67

325.96

315.48

308K

3.21%

Sep 25
315.1
308.79

316.57

306.58

204K

1.61%

Sep 24
310.1
306.22

313.74

304.43

227K

0.92%

Sep 23
307.28
306.98

310.06

305.01

245K

-0.2%

Sep 22
307.9
303.29

309.59

301.81

285K

2.47%

Sep 21
300.49
297.02

300.77

294.98

258K

-0.26%

Sep 18
301.26
303.39

305.71

297.37

535K

-1%

Sep 17
304.29
297.35

304.5

293.38

259K

1.36%

Sep 16
300.22
311.05

311.05

300.09

263K

-2.68%

Sep 15
308.48
312.74

313.55

307.24

237K

0.03%

Sep 14
308.38
303.51

309.74

300.89

362K

2.68%

Sep 11
300.32
302.83

305.5

299.35

206K

0.05%

Sep 10
300.18
303.94

305.22

298.24

254K

-0.74%

Sep 9
302.42
297.46

304.55

296.87

271K

3.17%

Sep 8
293.12
289.72

298.09

285.92

351K

-0.64%

Sep 4
295
308.27

313.83

291.37

667K

-4.74%

Sep 3
309.68
325.19

325.19

308.42

317K

-6.12%

Sep 2
329.88
332.21

334.3

325.22

252K

-0.01%

Sep 1
329.92
330.93

330.93

328.82

315K

0.63%

Aug 31
327.84
330.74

334.32

326.65

234K

-0.92%

Aug 28
330.9
337.35

338.75

329.23

186K

-1.71%

Aug 27
336.67
337.8

342.15

334.67

234K

0.24%

Aug 26
335.85
335.96

337.88

333.79

177K

0.13%

Aug 25
335.4
333.75

336.41

332.43

177K

0.20%

Aug 24
334.72
335.71

336.55

332.98

265K

0.40%

Aug 21
333.37
325

333.59

324.33

259K

2.42%

Aug 20
325.5
325.4

328.63

323.7

229K

-0.01%

Aug 19
325.53
328.27

328.27

324.82

152K

-0.77%

Aug 18
328.05
328.13

332.17

324.41

255K

0.62%

Aug 17
326.03
321.18

329.95

319.8

214K

2.10%

Aug 14
319.32
319.87

322.75

317.01

130K

-0.25%

Aug 13
320.11
322

324.25

320

203K

-1.31%

Aug 12
324.36
317.74

325.86

314.78

336K

2.59%

Aug 11
316.18
324.9

324.9

314.89

475K

-2.86%

Aug 10
325.49
329.78

329.78

321.61

197K

-0.95%

Aug 7
328.6
327.24

331.12

326.04

157K

0.02%

Aug 6
328.55
327.73

329.16

324.33

130K

0.17%

Aug 5
327.99
324.03

328

321.56

166K

0.98%

Aug 4
324.81
321.49

326.05

320.93

231K

0.80%

Aug 3
322.22
317.87

327.61

317.87

307K

1.74%

Jul 31
316.7
315.73

316.77

312.17

284K

0.56%

Jul 30
314.94
310.31

316.52

310.31

372K

0.32%

Jul 29
313.95
307.55

314.59

307.55

318K

2.39%

Jul 28
306.63
309.9

310.35

305.75

241K

-1.19%

Jul 27
310.33
306.67

311.48

305.09

286K

1.99%

Jul 24
304.27
298

306.69

295.09

468K

1.23%

Jul 23
300.58
312

318.71

297.17

826K

-0.44%

Jul 22
301.9
298.14

303.73

297.26

427K

1.85%

Jul 21
296.42
304.63

304.66

295.69

320K

-1.64%

Jul 20
301.35
294.58

302.45

292.99

341K

2.36%

Jul 17
294.39
286.09

294.94

283.74

312K

3.80%

Jul 16
283.6
287.48

289.47

280.45

312K

-1.37%

Jul 15
287.55
283.4

288.24

283.12

255K

2.19%

Jul 14
281.38
275.1

283.33

275.06

245K

1.85%

Jul 13
276.28
281.88

285.63

276.09

322K

-0.79%

Jul 10
278.49
273.37

279.85

273.37

192K

-0.23%

Jul 9
279.13
271.07

280.1

270.43

303K

3.08%

Jul 8
270.8
271.33

273.5

268.53

392K

-0.4%

Jul 7
271.89
270.22

274.52

268.5

152K

0.98%

Jul 6
269.26
274.04

274.64

268.63

166K

-0.36%

Jul 2
270.22
274.45

276

268.5

204K

-0.99%

Jul 1
272.91
271.85

274.46

267.76

245K

0.38%

Jun 30
271.87
265.46

273.1

265.06

258K

2.29%

Jun 29
265.79
262.31

266.85

262.31

190K

1.86%

Jun 26
260.94
262.78

267.91

259.72

397K

-1.13%

Jun 25
263.91
261.54

264.27

259.04

212K

1%

Jun 24
261.29
264.68

267.89

256.85

288K

-1.8%

Jun 23
266.08
273.45

273.45

265.77

225K

-1.73%

Jun 22
270.76
266.88

272.76

264.83

256K

1.56%

Jun 19
266.6
267.62

269.2

265.48

389K

0.55%

Jun 18
265.15
263.34

265.43

262.41

169K

-0.1%

Jun 17
265.41
265.95

268.24

263.18

208K

0.77%

Jun 16
263.38
262.29

265.52

256.88

244K

3.23%

Jun 15
255.13
245.91

256.29

244.91

271K

0.97%

Jun 12
252.67
256.34

259.16

249.38

216K

0.41%

Jun 11
251.63
260

263.57

251.22

240K

-4.09%

Jun 10
262.35
264.3

265.27

261.4

260K

-0.05%

Jun 9
262.49
254.49

265.61

254.11

329K

2.79%

Jun 8
255.36
259.65

259.65

251.26

358K

-1.34%

Jun 5
258.84
262.19

264.04

254.75

429K

-1.5%

Jun 4
262.79
267.44

269.48

260.23

189K

-2.49%

Jun 3
269.49
267.41

270.42

266.16

223K

1.38%

Jun 2
265.83
268.51

269.5

261.26

472K

-0.72%

Jun 1
267.76
271.16

271.16

264.99

326K

-0.47%

May 29
269.02
257.58

270.57

257.5

602K

3.82%

May 28
259.13
261.84

266.67

257.05

562K

1.83%

May 27
254.47
243.06

255.42

240.01

369K

4.80%

May 26
242.82
247.82

248

241.1

373K

1.95%

May 22
238.18
238

239.18

234.55

371K

-0.07%

May 21
238.35
232.02

238.55

231.1

567K

3.28%

May 20
230.79
232.49

234.39

229.18

187K

0.78%

May 19
229.01
233.05

233.97

228.92

189K

-0.24%

May 18
229.56
228.64

234.76

227

525K

2.96%

May 15
222.97
216.64

224.09

215.66

365K

2.42%

May 14
217.71
213.94

219.29

212.63

240K

0.62%

May 13
216.36
220.81

220.87

214.05

274K

-2.36%

May 12
221.59
228.6

229.83

221.22

234K

-2.7%

May 11
227.73
224.39

229.73

222.65

400K

1.37%

May 8
224.65
222.2

225.24

220.83

207K

2.72%

May 7
218.7
223

224.72

217.89

160K

-1.63%

May 6
222.32
223.83

225.95

222.25

240K

0.21%

May 5
221.86
219.81

225.35

214.6

459K

3.28%

May 4
214.81
215.53

216.92

211.85

371K

-0.56%

May 1
216.02
208.81

217.41

207

311K

2.06%

Apr 30
211.66
212.6

215.29

211.21

361K

-2.78%

Apr 29
217.71
223.53

223.53

216.52

318K

-1.35%

Apr 28
220.69
227.51

229.88

220.15

305K

-0.87%

Apr 27
222.62
214.23

223.8

212.23

436K

4.27%

Apr 24
213.5
207.91

216.04

203.23

428K

4.45%

Apr 23
204.4
200

211.63

191.61

635K

7.34%

Apr 22
190.42
185.58

193.39

183.02

339K

3.06%

Apr 21
184.76
189.45

190

183.19

219K

-3.57%

Apr 20
191.6
196.26

196.26

188.45

301K

-3.61%

Apr 17
198.78
199.63

199.84

191.38

357K

1.24%

Apr 16
196.35
193.31

197.96

192.26

239K

2.54%

Apr 15
191.48
192.55

196.12

190.02

333K

-1.98%

Apr 14
195.34
195.09

196.22

192.65

315K

2.54%

Apr 13
190.51
198.88

198.88

190.12

147K

-4.49%

Apr 9
199.47
200.48

204.97

196.49

309K

0.18%

Apr 8
199.11
192.65

201.61

191.6

328K

3.93%

Apr 7
191.58
202.82

205

191.28

247K

-2.25%

Apr 6
195.98
181.25

197.85

181.25

346K

9.93%

Apr 3
178.27
190.62

190.62

176.19

315K

-7.69%

Apr 2
193.12
192.31

194.73

183.13

307K

-0.97%

Apr 1
195.01
190.01

197.58

188.05

338K

-0.89%

Mar 31
196.77
196.33

197.65

191.95

273K

-0.8%

Mar 30
198.35
188

199.13

187.04

242K

6.08%

Mar 27
186.98
184.59

190.27

182.47

344K

1.07%

Mar 26
185
177.31

185.45

177.31

330K

5.69%

Mar 25
175.04
184.03

185.1

170

384K

-3.32%

Mar 24
181.05
176.75

184.32

173.36

449K

6.93%

Mar 23
169.31
168.41

178.2

161.53

547K

0.91%

Mar 20
167.78
193.26

197.97

167.65

649K

-13.46%

Mar 19
193.87
186.46

201.5

178.2

561K

3.44%

Mar 18
187.42
175.14

191.4

172.26

620K

3.42%

Mar 17
181.22
172.87

183.24

171.71

486K

5.65%

Mar 16
171.53
174.63

187.01

169.35

564K

-16.79%

Mar 13
206.14
191.49

206.33

187.3

381K

10.28%

Mar 12
186.93
194.33

198.01

185.2

390K

-9.85%

Mar 11
207.35
211.66

214.98

204.85

448K

-4.31%

Mar 10
216.69
216.26

218.32

201.71

323K

1.72%

Mar 9
213.02
212.85

222.05

210.5

326K

-5.29%

Mar 6
224.91
222.22

225.9

218.2

255K

-0.76%

Mar 5
226.64
223.88

227.78

221.01

290K

-0.4%

Mar 4
227.54
218.69

227.94

217.71

341K

5.66%

Mar 3
215.35
210.98

217.17

210.07

257K

2.10%

Mar 2
210.92
210.61

212.52

203.49

366K

-0.02%

Feb 28
210.96
211.18

213.32

201.36

462K

-2.51%

Feb 27
216.39
217.55

222.64

216.14

324K

-1.65%

Feb 26
220.01
218.3

224.07

217.82

242K

1.15%

Feb 25
217.51
225.73

227.67

217.25

197K

-3.14%

Feb 24
224.57
225.55

227.48

220.2

162K

-2.02%

Feb 21
229.2
231.69

231.69

228.66

107K

-1.36%

Feb 20
232.37
233.02

234.44

230.66

204K

-0.47%

Feb 19
233.47
237.34

238.23

233.29

230K

-1.07%

Feb 18
236
232.75

236.91

232.31

288K

1.05%

Feb 14
233.55
228.27

233.81

226.23

311K

2.37%

Feb 13
228.14
220.59

233.93

220.01

386K

0.42%

Feb 12
227.18
229.37

230

226.25

244K

-0.92%

Feb 11
229.29
224.37

229.89

224.37

252K

0.76%

Feb 10
227.55
226.7

228.47

225.63

181K

0.28%

Feb 7
226.91
225.41

227.45

225.12

156K

0.49%

Feb 6
225.8
223.21

226.3

222.44

116K

0.88%

Feb 5
223.82
224.2

224.2

221.27

140K

0.44%

Feb 4
222.85
223.51

223.98

219.76

127K

0.87%

Feb 3
220.92
219.77

222.28

219.21

189K

0.74%

Jan 31
219.3
224.02

224.4

218.8

188K

-2.09%

Jan 30
223.97
224.57

225.21

221.97

178K

-0.69%

Jan 29
225.52
221.92

226.84

221.33

215K

1.83%

Jan 28
221.46
221.22

222.87

219.77

104K

-0.05%

Jan 27
221.58
218.2

223.38

218.2

176K

0.74%

Jan 24
219.95
221.45

223.38

219.68

168K

-0.38%

Jan 23
220.78
220.57

222.78

219.86

213K

0.09%

Jan 22
220.59
219.78

221.38

219.38

159K

0.59%

Jan 21
219.29
219.64

220.24

218.34

186K

-0.24%

Jan 17
219.82
218.54

220.87

218

158K

0.63%

Jan 16
218.45
217.48

218.91

216.8

123K

0.65%

Jan 15
217.03
214.83

219.11

214.83

164K

0.65%

Jan 14
215.62
216.47

217.45

215.01

152K

-0.46%

Jan 13
216.61
217.43

219.32

214.31

237K

-0.2%

Jan 10
217.04
214.83

217.93

213.83

188K

1.18%

Jan 9
214.51
214.74

216.59

214.03

170K

0.19%

Jan 8
214.1
213.53

215.27

213.27

220K

0.51%

Jan 7
213.02
213.43

214.68

212.96

267K

-0.96%

Jan 6
215.08
214.81

215.34

211.87

137K

0.02%

Jan 3
215.04
212.65

215.68

211.93

193K

0.58%

Jan 2
213.81
212.24

213.88

210.34

156K

0.67%

Dec 31
212.38
214.63

215.48

211.94

167K

-1.19%

Dec 30
214.94
213.27

215.57

211.84

120K

0.75%

Dec 27
213.34
213.25

214.33

212.16

125K

0.30%

Dec 26
212.7
213.1

213.48

209.59

110K

-0.29%

Dec 24
213.31
210.06

213.95

210

85.6K

1.44%

Dec 23
210.28
215.54

215.54

210.09

154K

-2.25%

Dec 20
215.11
213.34

216.08

213.07

342K

1.34%

Dec 19
212.26
210.18

212.56

208.02

242K

1.09%

Dec 18
209.98
212

212

208.8

182K

-0.87%

Dec 17
211.83
208.92

212

208.14

172K

1.68%

Dec 16
208.32
206.29

208.94

205.6

138K

1.41%

Dec 13
205.43
207.03

207.06

203.91

199K

-0.99%

Dec 12
207.49
207.75

209.34

206.66

185K

-0.13%

Dec 11
207.76
207.36

208.63

206.6

256K

0.20%

Dec 10
207.35
207.71

208.65

206.86

106K

-0.6%

Dec 9
208.61
210.14

211.62

207.79

130K

-0.96%

Dec 6
210.64
210

211.14

208.39

180K

0.26%

Dec 5
210.09
207.27

210.53

207.12

138K

1.83%

Dec 4
206.32
205.08

207.96

205.03

254K

0.75%

Dec 3
204.78
205.5

206.26

204.16

150K

-0.6%

Dec 2
206.01
206.47

209.23

205.63

149K

-0.21%

Nov 29
206.45
209.4

209.81

206.23

82.6K

-1.57%

Nov 27
209.75
211.39

211.64

208.35

211K

-0.24%

Nov 26
210.26
205.23

210.31

204.48

165K

2.42%

Nov 25
205.3
207.98

209.8

204.69

173K

-1.04%

Nov 22
207.45
204.75

208.26

203.93

135K

1.32%

Nov 21
204.74
211.77

211.77

204.35

280K

-2.86%

Nov 20
210.76
208.91

212.49

208.47

300K

1.29%

Nov 19
208.08
208.8

210.15

206.12

217K

-0.22%

Nov 18
208.53
207.37

209.45

206.71

197K

0.58%

Nov 15
207.32
206.23

209.19

204.91

556K

0.96%

Nov 14
205.34
204.97

206.92

203.86

150K

0.35%

Nov 13
204.63
203.56

206.36

203.1

216K

0.13%

Nov 12
204.36
204.29

208.19

204.11

213K

0.30%

Nov 11
203.75
200.55

205.4

200.45

185K

0.82%

Nov 8
202.09
201.82

202.74

200

126K

0.55%

Nov 7
200.99
203.11

203.69

200.29

309K

-0.65%

Nov 6
202.31
200.2

202.68

198.65

161K

1.39%

Nov 5
199.53
203.72

205.72

199.13

171K

-2.11%

Nov 4
203.84
206.71

208.58

203.26

191K

-1.63%

Nov 1
207.21
208.69

209.56

206.42

209K

-0.09%

Oct 31
207.4
207.94

209.85

206.4

260K

0.21%

Oct 30
206.97
202.07

207.18

201.7

254K

2.66%

Oct 29
201.61
199.03

203.48

199.03

213K

1.04%

Oct 28
199.54
200.95

202.4

199.28

222K

-0.28%

Oct 25
200.11
202.96

204.36

200.05

251K

-1.75%

Oct 24
203.67
206.13

208.13

202.88

241K

-1.09%

Oct 23
205.91
212.91

212.91

204.72

319K

-3.28%

Oct 22
212.9
212.26

215.57

209.41

329K

1.15%

Oct 21
210.48
214.84

216.91

209.3

420K

-3.21%

Oct 18
217.46
214.03

218

211.87

617K

2.11%

Oct 17
212.97
228.19

228.19

206.14

817K

6.09%

Oct 16
200.74
204.85

205.09

194.73

443K

-2.06%

Oct 15
204.96
203.12

205.19

202.29

185K

1.34%

Oct 14
202.24
203

203.76

200.62

135K

-0.5%

Oct 11
203.26
202.84

205.78

202.84

115K

0.90%

Oct 10
201.45
201.75

202.42

200.09

93.4K

-0.11%

Oct 9
201.67
200.76

203.68

200.38

124K

0.48%

Oct 8
200.71
201.35

203.54

199.7

165K

-0.47%

Oct 7
201.65
201.77

202.44

199.97

139K

0%

Oct 4
201.66
197.24

202.06

197.24

126K

2.31%

Oct 3
197.1
198.72

199.19

195.99

151K

-0.83%

Oct 2
198.74
199.31

199.69

196

190K

-0.23%

Oct 1
199.2
202.4

203.48

198.59

210K

-1.24%

Sep 30
201.7
198.99

201.84

198.22

182K

1.09%

Sep 27
199.52
199.01

200.48

197.65

137K

0.59%

Sep 26
198.35
200.15

202.58

198.3

134K

-1.09%

Sep 25
200.53
198.6

200.91

196.63

201K

0.75%

Sep 24
199.03
200.01

200.94

196.94

184K

0.19%

Sep 23
198.66
196.36

200.17

195.39

188K

1.36%

Sep 20
196
193.36

197.37

193.36

551K

2.12%

Sep 19
191.94
190.18

192.87

188.51

157K

1.43%

Sep 18
189.23
190.38

192.63

187.21

181K

-0.38%

Sep 17
189.95
186.27

190.66

185.61

197K

1.97%

Sep 16
186.28
189.51

190.68

186.16

203K

-1.96%

Sep 13
190
192.04

192.96

188.41

237K

-0.58%

Sep 12
191.11
188.47

192.47

187.72

246K

1.97%

Sep 11
187.42
188.72

188.72

185.12

376K

-0.19%

Sep 10
187.78
194.41

194.41

186.68

257K

-3.66%

Sep 9
194.91
201.94

201.94

194.69

268K

-3.3%

Sep 6
201.57
202.93

204.97

200.98

208K

-0.67%

Sep 5
202.92
199.52

203.63

199.01

176K

2.56%

Sep 4
197.85
196.5

198.34

195.65

201K

1.52%

Sep 3
194.89
195.75

196.97

192.9

268K

-0.76%

Aug 30
196.38
199

199.48

195.87

151K

-0.98%

Aug 29
198.33
199

199.97

196.65

156K

0.42%

Aug 28
197.5
197.68

198.67

195.9

211K

-0.09%

Aug 27
197.68
197.34

198.47

195.68

232K

0.90%

Aug 26
195.92
193.79

196.41

193.01

157K

1.37%

Aug 23
193.28
196.04

198.2

192.85

172K

-3.1%

Aug 22
199.46
197.56

199.86

196.26

167K

1.24%

Aug 21
197.01
198.74

199.95

196.19

157K

-0.05%

Aug 20
197.1
198.22

198.22

194.83

154K

-0.57%

Aug 19
198.23
197.31

198.54

195.16

348K

1.68%

Aug 16
194.95
193.59

196.24

193.59

239K

0.96%

Aug 15
193.09
194.46

196.1

191.52

249K

-0.22%

Aug 14
193.51
193.9

196.34

192.36

221K

-1.78%

Aug 13
197.02
195.6

199.66

193.75

237K

1.01%

Aug 12
195.05
199.02

199.02

194.26

201K

-2.16%

Aug 9
199.35
196.03

200

195.7

168K

0.95%

Aug 8
197.48
195

199.95

195

369K

1.46%

Aug 7
194.64
192.38

195.56

189.65

190K

1.67%

Aug 6
191.44
184.67

191.99

184.67

148K

3.53%

Aug 5
184.92
186.18

187.78

184.09

191K

-2.11%

Aug 2
188.91
188.45

189.64

187.01

161K

-0.07%

Aug 1
189.05
189.52

192.75

188.64

224K

-0.17%

Jul 31
189.37
191.21

192.95

188.16

173K

-0.93%

Jul 30
191.15
190.91

194.36

190.71

152K

-0.06%

Jul 29
191.26
192.55

192.84

190.81

139K

-0.65%

Jul 26
192.52
190.66

193

187.44

175K

1.36%

Jul 25
189.94
187.67

191.23

187.66

140K

1.36%

Jul 24
187.4
188.18

190.07

187.01

141K

-0.46%

Jul 23
188.26
187.27

189.07

186.46

307K

0.26%

Jul 22
187.77
191.68

191.68

187.62

199K

-1.81%

Jul 19
191.24
188.65

193.59

188.65

427K

1.37%

Jul 18
188.66
178.67

196

175.91

876K

2.59%

Jul 17
183.9
186.68

187.66

183.78

266K

-1.53%

Jul 16
186.76
185.25

187.62

185.08

229K

0.72%

Jul 15
185.43
185.25

187.96

184.33

236K

0.26%

Jul 12
184.94
181.14

185.08

181.14

189K

1.41%

Jul 11
182.37
183.17

183.97

180.23

176K

-0.36%

Jul 10
183.03
185.12

185.52

181.34

355K

-0.81%

Jul 9
184.53
189.88

190.34

179.93

465K

-3.77%

Jul 8
191.76
192.82

192.82

190.91

130K

-0.43%

Jul 5
192.58
193.26

193.26

189.49

133K

-0.39%

Jul 3
193.33
190.1

193.43

190.1

85.7K

1.83%

Jul 2
189.85
191.54

191.92

189.6

203K

-0.78%

Jul 1
191.34
191.27

192.98

189.38

190K

0.18%

Jun 28
191
187.59

192.06

187.59

420K

1.65%

Jun 27
187.9
185.99

188.08

184.87

153K

1.32%

Jun 26
185.45
184.47

186.09

183.02

157K

0.65%

Jun 25
184.26
185.14

186.77

183.78

218K

-0.6%

Jun 24
185.37
187.65

190.29

185.15

126K

-0.85%

Jun 21
186.96
190.33

190.93

186.53

321K

-1.83%

Jun 20
190.44
189.41

191.02

187.65

193K

1.45%

Jun 19
187.72
187.32

189.16

184.02

170K

0.24%

Jun 18
187.27
186.86

189.01

185.47

137K

-0.12%

Jun 17
187.49
190.09

190.09

186.78

152K

-1.13%

Jun 14
189.64
191.13

191.54

189.02

119K

-0.72%

Jun 13
191.02
188.68

193.03

187.78

133K

1.42%

Jun 12
188.34
186.09

188.61

185.03

144K

1.35%

Jun 11
185.83
188.97

189.26

184.23

208K

-1.13%

Jun 10
187.96
190.43

190.93

186.97

120K

-0.8%

Jun 7
189.48
190.03

190.16

187.95

121K

0.58%

Jun 6
188.39
184.5

189.15

184.23

140K

0.93%

Jun 5
186.66
186.92

188.92

186.11

174K

0.26%

Jun 4
186.18
180.16

186.42

180.16

232K

3.80%

Jun 3
179.36
179.34

181.31

178.13

179K

-0.23%

May 31
179.78
177.71

181.5

177.16

162K

0.48%

May 30
178.93
177.25

182.85

174.03

170K

0.98%

May 29
177.19
179.19

180.16

176.58

143K

-1.21%

May 28
179.36
182.33

183.49

179.33

201K

-1.28%

May 24
181.69
181.59

183.07

180.53

182K

0.47%

May 23
180.84
182

182.37

180.12

131K

-1.29%

May 22
183.21
183.58

185.86

182.69

176K

-0.36%

May 21
183.88
185.66

186.46

183.43

223K

-0.63%

May 20
185.05
182.83

186.21

182.57

250K

0.42%

May 17
184.28
181.38

186.41

181.38

246K

1.30%

May 16
181.92
182.1

184

180.3

154K

-0.1%

May 15
182.11
179.68

183.41

178.98

136K

0.98%

May 14
180.35
181.03

182.46

179.78

146K

-0.14%

May 13
180.61
181.74

182.35

179.89

123K

-1.93%

May 10
184.17
182.35

184.8

180.74

124K

1.01%

May 9
182.32
182.1

183.19

180

139K

-0.4%

May 8
183.06
182.34

184.53

181.37

108K

0.21%

May 7
182.67
184.93

186.5

181.36

118K

-1.73%

May 6
185.88
182.54

186.18

182.54

354K

0.78%

May 3
184.44
184.77

185.92

183.9

228K

-0.28%

May 2
184.96
181.49

186.49

181.06

345K

1.85%

May 1
181.6
184

184.31

181.48

207K

-1.16%

Apr 30
183.74
181.48

184

181.04

238K

1.51%

Apr 29
181.01
179.21

181.11

178.41

167K

1.23%

Apr 26
178.81
177

178.94

175.38

148K

1.17%

Apr 25
176.74
178.64

178.8

176.34

200K

-1.49%

Apr 24
179.41
178.79

180.91

178.3

227K

0.53%

Apr 23
178.46
177.66

180.49

177.61

259K

0.20%

Apr 22
178.11
177.88

180.99

176.08

380K

0.12%

Apr 18
177.89
170.85

178.73

167.77

449K

5.16%

Apr 17
169.16
171.27

172.69

168.8

303K

-0.86%

Apr 16
170.62
171

172

169.96

251K

0.12%

Apr 15
170.42
168.1

170.8

163

181K

1.39%

Apr 12
168.09
165.7

168.37

165.44

197K

1.84%

Apr 11
165.06
164.28

167.01

163.6

242K

0.75%

Apr 10
163.83
163.79

164.74

161.14

232K

0.89%

Apr 9
162.38
168.45

168.97

159.71

599K

-4.44%

Apr 8
169.92
169.72

170.72

169.21

114K

-0.24%

Apr 5
170.33
169.86

170.82

168.8

211K

0.50%

Apr 4
169.49
170.08

171.16

168.31

219K

-0.15%

Apr 3
169.74
168.81

171

168.11

178K

1.21%

Apr 2
167.71
167.6

168.2

165.9

324K

-0.07%

Apr 1
167.83
166

167.98

164.94

186K

1.73%

Mar 29
164.97
165

166.4

164.16

278K

0.27%

Mar 28
164.52
160.07

164.62

160

298K

2.29%

Mar 27
160.84
157.48

160.88

157.06

181K

2.15%

Mar 26
157.45
159.35

159.61

156.42

154K

0%