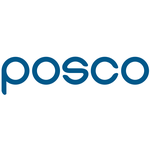 POSCO
About
Profile
---
Headquarters
Pohang-si, South Korea
---
Available for logged in users only.


The multiple price alert feature will smartly add or remove $1 if your alert was hit.
It's only available if you are logged in, a V.I.P. member or if you are using the AI chrome extension.

Contact us via Twitter if you are interested in trying it out.
Steelmaker Posco surges on bets for demand recovery
Posco shoots higher on profit turnaround optimism
Teck Resources to split in two, spinning off steelmaking coal unit
South Korea's Posco wins $32.6B order from Samsung SDI
Posco's Q3 profit plunges, steel demand seen remaining weak
Posco says Q3 profit smacked by typhoon damage
POSCO Holdings net profit of KRW1.81T, revenue of KRW23.01T
Korea truckers strike forces Posco to halt some production
Posco to team with GM in $633M Canada battery materials plant
Cheniere signs long-term LNG supply deal with Korea's Posco
POSCO posts record Q1 profit even as steel production falls
Posco plans $4B Argentina lithium project, government says
POSCO Net profit of KRW6.62T, revenue of KRW76.33T
FuelCell pops after settling legal dispute with POSCO
General Motors links up with Posco to secure EV battery materials
Posco's improved takeover bid wins Senex Energy acceptance
Posco International makes offer to buy Australia's Senex Energy
Array Technologies inks multi-year supply arrangement with POSCO
FuelCell Energy says court denies Posco request to inspect books
Posco expects 13x Y/Y surge in Q2 operating profit
Earnings History
Date
EPS / Forecast
Revenue / Forecast
January 28, 2022

3.36

/ 3.37

17.7B

/ 17.7B
November 26, 2021

-

/ 5.87

-

/ 17.44B
August 13, 2021

4.42

/ 4.48

15.66B

/ 15.72B
May 14, 2021

2.78

/ 2.97

13.97B

/ 14.34B
January 28, 2021

1.97

/ 1.97

13.53B

/ 13.54B
October 23, 2020

1.33

/ 1.29

13B

/ 12.78B
Beat!

Date
Price
Open
High
Low
Vol
Change
ER
Mar 18
59.67
59.26

59.68

59.00

126.82K

0.30%

Mar 17
59.49
58.63

59.63

58.11

230.96K

0.83%

Mar 16
59.00
57.68

59.07

57.29

168.35K

3.51%

Mar 15
57.00
56.51

57.06

56.08

180.00K

0.09%

Mar 14
56.95
57.65

57.65

56.59

241.46K

0.90%

Mar 11
56.44
57.38

57.80

56.44

248.24K

-1.64%

Mar 10
57.38
56.65

57.46

56.49

291.32K

2.92%

Mar 9
55.75
55.50

56.27

55.12

301.50K

1.86%

Mar 8
54.73
55.68

55.86

54.72

669.32K

-2.08%

Mar 7
55.89
58.38

58.39

55.64

419.11K

-5.43%

Mar 4
59.10
58.92

59.34

58.13

230.39K

-1.55%

Mar 3
60.03
60.00

60.26

59.36

296.15K

0.91%

Mar 2
59.49
59.14

59.57

58.79

318.50K

1.21%

Mar 1
58.78
59.37

60.14

58.59

180.36K

-0.91%

Feb 28
59.32
58.51

59.60

58.43

363.36K

0.39%

Feb 25
59.09
57.46

59.16

57.40

201.60K

3.45%

Feb 24
57.12
56.25

57.28

56.00

259.61K

0.18%

Feb 23
57.02
57.97

57.97

57.02

134.87K

-1.49%

Feb 22
57.88
58.27

58.78

57.56

127.71K

-0.28%