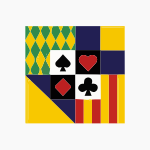 Penn National Gaming, Inc.
About
Profile
Penn National Gaming owns, operates or has ownership interests in 41 gaming and racing properties in 19 states and video gaming terminal operations with a focus on slot machine entertainment. We also offer live sports betting at our properties in Indiana,
---
Headquarters
Wyomissing, Pennsylvania, United States
---
Available for logged in users only.


The multiple price alert feature will smartly add or remove $1 if your alert was hit.
It's only available if you are logged in, a V.I.P. member or if you are using the AI chrome extension.

Contact us via Twitter if you are interested in trying it out.
Penn Entertainment stock slumps on mixed Q1, uninspiring outlook
Penn National GAAP EPS of $3.05 beats by $2.66, revenue of $1.67B beats by $80M
Penn National Q1 2023 Earnings Preview
PENN Entertainment raised to Buy as Roth MKM bets on earnings beat
Penn Entertainment boosts loyalty program in bid to engage customers
Penn Entertainment cut to Hold at JMP on valuation concern
March Madness is here - time to buy or fade sports betting stocks?
Catalyst watch: Tesla event, Microsoft talks OpenAI, Rivian earnings and Chevron
Barstool Sports is officially swallowed up by Penn Entertainment
Super Bowl sports betting winners and losers
Super Bowl spotlight will include Apple, DraftKings, GM and Diageo
Super Bowl Sunday: Chiefs or Eagles? Or bet on these gambling ETFs
Super Bowl LVII: Bettors and marketers are ready for the big game
Casino investors look for the right bets from Macau to Las Vegas
Penn Entertainment reports Barstool-led segment was profitable in Q4
Penn Entertainment GAAP EPS of $0.13 misses by $0.29, revenue of $1.6B beats by $20M, Initiates 2023 Guidance
Penn National Q4 2022 Earnings Preview
Massachusetts opening to sports betting could spark broader legalization
Massachusetts sports betting is coming - here is who is taking the action
Sports betting volume is expected to soar during NFL playoffs
Earnings History
Date
EPS / Forecast
Revenue / Forecast
February 3, 2022

0.26

/ 0.5139

1.57B

/ 1.51B
Beat!

November 4, 2021

0.52

/ 0.8463

1.51B

/ 1.51B
August 5, 2021

1.17

/ 0.9294

1.55B

/ 1.47B
Beat!

May 6, 2021

0.55

/ 0.2561

1.27B

/ 1.14B
Beat!

February 4, 2021

0.07

/ 0.247

1.03B

/ 1.08B
October 29, 2020

0.93

/ 0.5275

1.13B

/ 1.1B
Beat!

August 6, 2020

-1.69

/ -2.1

305.5M

/ 242.99M
Beat!

May 7, 2020

-5.26

/ 0.26

1.12B

/ 1.23B
April 23, 2020

-

/ 0.6

-

/ 1.38B
February 6, 2020

-0.8

/ 0.36

1.34B

/ 1.35B
October 31, 2019

0.38

/ 0.42

1.35B

/ 1.37B
August 1, 2019

0.44

/ 0.39

1.32B

/ 1.33B
May 2, 2019

0.35

/ 0.42

1.28B

/ 1.29B
February 7, 2019

-0.37

/ -0.4

1.16B

/ 1.16B
Date
Price
Open
High
Low
Vol
Change
ER
May 26
25.64
25.01

25.68

24.99

2.3M

2.68%

May 25
24.97
24.96

25.3

24.56

2.2M

0.32%

May 24
24.89
25.1

25.33

24.57

2.2M

-1.58%

May 23
25.29
25.18

25.68

25.01

3.3M

0.04%

May 22
25.28
24.67

25.48

24.65

3.0M

3.06%

May 19
24.53
25.12

25.34

24.48

4.3M

-1.96%

May 18
25.02
24.34

25.02

24.08

2.4M

2.42%

May 17
24.43
23.37

24.77

23.35

4.2M

5.39%

May 16
23.18
24.4

24.43

23.16

3.8M

-5.5%

May 15
24.53
24.63

24.88

24.42

2.1M

-0.45%

May 12
24.64
25.06

25.17

24.53

3.3M

-1.68%

May 11
25.06
25.39

25.61

24.86

3.4M

-2.15%

May 10
25.61
26.85

26.91

24.74

5.1M

-2.88%

May 9
26.37
25.81

26.69

25.39

5.6M

1.78%

May 8
25.91
26.5

26.53

25.22

4.2M

-2%

May 5
26.44
26.22

26.75

25.5

4.2M

1.69%

May 4
26
28.35

28.44

25.94

7.7M

-13.65%

May 3
30.11
30.52

31.02

30.02

2.0M

-1.21%

May 2
30.48
31.47

31.63

29.95

3.0M

-0.16%

May 1
30.53
30

30.67

29.85

2.1M

2.48%

Apr 28
29.79
29.72

29.86

29.46

1.6M

0.27%

Apr 27
29.71
28.55

29.92

28.46

2.4M

5.62%

Apr 26
28.13
28.51

28.91

27.98

1.6M

-1.44%

Apr 25
28.54
29.16

29.41

28.53

1.8M

-3.55%

Apr 24
29.59
29.66

30.02

29.3

1.1M

-0.17%

Apr 21
29.64
29.38

29.72

29.02

1.4M

1.02%

Apr 20
29.34
29.23

29.86

29.1

2.3M

0.20%

Apr 19
29.28
28.81

29.49

28.64

1.2M

0.55%

Apr 18
29.12
28.91

29.59

28.89

1.6M

2.28%

Apr 17
28.47
28.4

28.85

28.24

1.8M

-0.84%

Apr 14
28.71
29.35

29.74

28.6

1.9M

-2.25%

Apr 13
29.37
29.24

29.56

29.07

1.3M

1.21%

Apr 12
29.02
30.21

30.26

28.95

1.7M

-2.58%

Apr 11
29.79
29.29

30.02

29.28

2.1M

2.02%

Apr 10
29.2
28.85

29.38

28.68

1.2M

0.93%

Apr 6
28.93
29.33

29.33

28.58

1.4M

-0.45%

Apr 5
29.06
29.01

29.35

28.59

2.0M

-0.41%

Apr 4
29.18
29.47

29.49

28.42

1.6M

-0.34%

Apr 3
29.28
29.71

30.06

28.85

2.2M

-1.28%

Mar 31
29.66
29.13

29.7

29.11

1.8M

2.59%

Mar 30
28.91
29.21

29.48

28.67

1.8M

0.31%

Mar 29
28.82
28.24

28.91

28.16

2.8M

3.33%

Mar 28
27.89
28.17

28.5

27.82

1.4M

-0.82%

Mar 27
28.12
28.49

28.62

27.63

1.6M

0.46%

Mar 24
27.99
27.21

28.28

26.15

3.8M

1.16%

Mar 23
27.67
28.4

28.72

27.17

2.6M

-1.88%

Mar 22
28.2
28.85

29.22

28.18

2.0M

-2.12%

Mar 21
28.81
28.41

29.12

28.41

2.2M

3.22%

Mar 20
27.91
27.71

28.27

27.59

2.2M

1.56%

Mar 17
27.48
27.44

27.85

27.04

3.3M

-0.51%

Mar 16
27.62
26.26

27.93

26.19

3.1M

3.99%

Mar 15
26.56
26.2

26.72

25.74

3.7M

-1.45%

Mar 14
26.95
27.36

27.58

26.68

3.3M

0.63%

Mar 13
26.78
27.73

27.75

26.62

4.6M

-5.37%

Mar 10
28.3
29.08

29.2

27.83

2.6M

-3.12%

Mar 9
29.21
30.25

30.44

29.1

2.3M

-3.09%

Mar 8
30.14
30

30.28

29.58

1.3M

1.04%

Mar 7
29.83
30.32

30.53

29.64

2.2M

-1.62%

Mar 6
30.32
31.32

31.49

30.18

2.4M

-2.7%

Mar 3
31.16
30.92

31.52

30.71

1.8M

0%