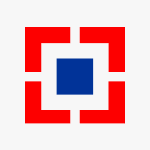 HDFC Bank
About
Profile
---
Headquarters
Mumbai, India
---
Available for logged in users only.


The multiple price alert feature will smartly add or remove $1 if your alert was hit.
It's only available if you are logged in, a V.I.P. member or if you are using the AI chrome extension.

Contact us via Twitter if you are interested in trying it out.
HDFC Bank goes ex-dividend tomorrow
HDFC Bank reports Q4 results
Warning: HDB is at high risk of performing badly
HDFC Bank reports Q3 results
UBS taps 30 stocks for 2030 in disruptor sectors: Alpha Tactics
HDFC Bank's Q2 profit rose 18% on a year; asset quality improves sequentially
HDFC Bank in pact with Paytm to launch co-branded credit cards
HDFC Bank enters an MoU with NSIC to offer credit support to MSMEs.
HDFC Bank fell the most in nearly three months as asset quality deteriorates
HDFC Bank buys 7.4% stake in product engineering firm Virtuoso Infotech
HDFC Bank goes ex-dividend on Monday
HDFC Bank misses Q4 profit estimates, skips dividend
HDFC Bank reports FQ3 results
HDFC Bank Q2 EPS up 11% to ₹14 as economic condition improves
Sashidhar Jagdishan will be the new CEO of HDFC Bank Ltd.
HDFC Bank up 4% premarket after strong results
HDFC Bank reports Q1 results
HDFC Bank Board shortlists three names as CEO Aditya Puri's successor
HDFC Bank reports Q4 results
HDFC Bank Limited Q4 update
Earnings History
Date
EPS / Forecast
Revenue / Forecast
January 15, 2022

0.7557

/ 0.7187

3.59B

/ 3.61B
October 16, 2021

0.6371

/ 0.6371

3.33B

/ 3.33B
Beat!

April 17, 2021

0.5976

/ 0.6656

3.3B

/ 3.11B
Beat!

January 16, 2021

0.6509

/ 0.6514

3.24B

/ 3.24B
October 17, 2020

0.5585

/ 0.559

2.98B

/ 2.98B
July 18, 2020

0.4851

/ 0.49

2.64B

/ 2.63B
Beat!

Date
Price
Open
High
Low
Vol
ER
Feb 28
63.20
64.82

64.82

63.12

1.03M
Feb 25
66.52
65.34

66.84

65.20

983.01K
Feb 24
64.77
62.03

65.04

62.02

2.13M
Feb 23
66.02
67.11

67.36

65.79

818.20K
Feb 22
67.27
66.50

68.20

66.39

1.41M
Feb 18
66.95
66.71

67.19

66.08

1.26M
Feb 17
65.96
66.80

67.24

65.60

1.41M
Feb 16
67.52
67.67

67.99

67.03

959.63K
Feb 15
68.33
68.47

69.12

68.09

1.02M
Feb 14
65.94
65.51

66.55

65.51

1.30M
Feb 11
66.57
68.00

68.46

65.98

1.98M
Feb 10
67.57
68.93

69.58

67.46

2.33M
Feb 9
69.47
68.26

69.87

68.18

1.66M
Feb 8
67.37
66.89

67.79

66.76

1.95M
Feb 7
67.38
66.95

67.81

66.21

1.11M
Feb 4
68.87
68.77

69.58

68.14

682.33K
Feb 3
68.72
68.52

69.43

68.25

1.06M
Feb 2
69.68
70.16

70.16

68.91

1.09M
Feb 1
68.68
68.01

68.72

67.40

1.46M
Jan 31
68.63
66.12

68.80

66.12

1.65M
Jan 28
65.46
64.70

65.54

64.00

1.12M