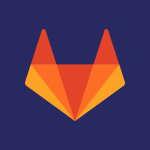 GitLab
About
Profile
GitLab Inc. is the provider of The DevOps Platform, a single open source application enabling organizations to deliver better and safer software faster. GitLab's mission is "everyone can contribute;" as users become contributors we greatly increase the ra
---
Headquarters
San Francisco, California, United States
---
The technology platform stock added around 1% on the back of better-than-expected second-quarter results. Adjusted earnings per share came in at 1 cent, versus the 3 cents loss expected from analysts polled by LSEG. Revenue was $140 million, topping the $130 million expected.
Available for logged in users only.


The multiple price alert feature will smartly add or remove $1 if your alert was hit.
It's only available if you are logged in, a V.I.P. member or if you are using the AI chrome extension.

Contact us via Twitter if you are interested in trying it out.
GitLab leads Tech with 33% gain after beat-and-raise in Q1
Hot Stocks: COIN falls as SEC files suit; GTLB gains on earnings; LAZR rises; NVCR slides
GitLab Non-GAAP EPS of -$0.06 beats by $0.08, revenue of $126.88M beats by $9.05M
GitLab Q1 2024 Earnings Preview
Earnings Week Ahead: NIO, DocusSgn, GameStop, FuelCell and more
GitLab announces secondary offering of 1.6M shares - filing
GitLab, Confluent stocks rise as Mizuho starts coverage on companies
Hot Stocks: FRC, WAL, KEY rebound; BG higher on replacing SBNY in S&P 500; NTCO, GTLB, BZFD slide on earnings
GitLab crashes 32%, but BofA defends on 'conservative' guidance
Gitlab down 34% on soft 2023 revenue forecast despite quarterly beats
GitLab Non-GAAP EPS of -$0.03 beats by $0.11, revenue of $122.91M beats by $3.32M
GitLab Q4 2023 Earnings Preview
Earnings week ahead: Adobe, FedEx, Lennar, Xpeng, Dollar General and more
GitLab shares rocket 22% as software provider raises prices
GitLab rises even as Needham cuts on worries of 'severe demand headwinds'
Microsoft-owned GitHub said to cut 10% of staff, to go fully remote
GitLab layoffs drive software company's shares down 12%
Top stock picks for 2023 from BofA - tech, media and telecom
GitLab surges 18% on strong Q3 results, increased full-year revenue outlook
GitLab Non-GAAP EPS of -$0.10 beats by $0.05, revenue of $112.98M beats by $6.9M
Date
Price
Open
High
Low
Vol
Change
ER
May 26
34.65
33.21

35.33

33.06

2.3M

5.03%

May 25
32.99
34.62

35.22

32.65

2.0M

-3.45%

May 24
34.17
33.76

34.46

33.5

1.2M

0.35%

May 23
34.05
34.56

35.54

33.95

1.4M

-1.65%

May 22
34.62
32.85

35.51

32.67

3.0M

5.97%

May 19
32.67
32.09

33.55

31.78

2.5M

0.37%

May 18
32.55
31.75

32.64

31.56

1.2M

2.33%

May 17
31.81
30.4

31.99

30.1

1.4M

4.88%

May 16
30.33
30.43

30.83

29.9

1.4M

-1.27%

May 15
30.72
29

30.8

28.88

1.3M

6.89%

May 12
28.74
29.07

29.26

28.39

1.4M

-0.96%

May 11
29.02
29.99

30.25

28.61

2.5M

-4.22%

May 10
30.3
31.6

32

29.77

2.5M

-2.51%

May 9
31.08
29.85

32.31

29.81

2.9M

2.88%

May 8
30.21
28.64

30.21

28.48

2.4M

9.02%

May 5
27.71
27.05

28.42

26.83

2.7M

3.51%

May 4
26.77
28.26

28.36

26.24

7.1M

-5.14%

May 3
28.22
29.38

29.55

27.81

4.6M

-4.53%

May 2
29.56
29.91

30.35

29.49

1.8M

-1.24%

May 1
29.93
30.3

30.38

29.37

1.9M

-1.42%

Apr 28
30.36
30.93

31.16

30.02

2.3M

-2.94%

Apr 27
31.28
31.15

31.52

30.42

2.0M

1.39%

Apr 26
30.85
31.51

32.5

30.71

2.6M

0.69%

Apr 25
30.64
32.37

32.68

30.54

2.2M

-5.84%

Apr 24
32.54
32.82

33

32.16

1.4M

-1.18%

Apr 21
32.93
32.66

33.75

32.37

1.8M

1.23%

Apr 20
32.53
32.45

32.92

32.04

1.5M

-1.36%

Apr 19
32.98
32.54

33.13

32.19

1.6M

0.18%

Apr 18
32.92
32.9

33.29

32.13

1.5M

0.46%

Apr 17
32.77
32.46

33.56

32.28

1.7M

1.33%

Apr 14
32.34
32.95

32.97

31.81

3.4M

-2.38%

Apr 13
33.13
34.26

34.46

33.07

1.7M

-2.18%

Apr 12
33.87
33.6

34.77

33.49

1.7M

2.36%

Apr 11
33.09
33.22

33.63

32.75

2.1M

-1.46%

Apr 10
33.58
32.95

33.69

32.32

2.1M

0.54%

Apr 6
33.4
33.07

33.63

32.67

1.7M

0.18%

Apr 5
33.34
33.98

34.15

32.51

2.7M

-2.6%

Apr 4
34.23
34.49

35.2

33.75

2.5M

-0.32%

Apr 3
34.34
33.86

34.38

33.22

2.4M

0.15%

Mar 31
34.29
32.88

35.29

32.46

3.4M

3.88%

Mar 30
33.01
33.96

34.37

32.91

2.2M

-1.7%

Mar 29
33.58
33.78

34.13

32.77

2.2M

-0.94%

Mar 28
33.9
33.5

34.06

32.62

2.7M

-0.12%

Mar 27
33.94
34.14

34.55

33.17

2.6M

0.59%

Mar 24
33.74
36.82

37.1

33.49

4.4M

-8.64%

Mar 23
36.93
37

38.02

35.65

3.5M

2.10%

Mar 22
36.17
37.86

37.86

35.7

3.3M

-4.77%

Mar 21
37.98
36.57

39.05

36.52

2.2M

4.77%

Mar 20
36.25
36.56

37.76

35.54

3.0M

-1.81%

Mar 17
36.92
35.2

37.59

34.35

4.6M

4.83%

Mar 16
35.22
34.31

36.34

34.13

5.7M

5.29%

Mar 15
33.45
33.65

34.19

31.79

6.1M

-1.5%

Mar 14
33.96
30.98

34.31

30.92

20.2M

-23.86%

Mar 13
44.6
42.82

45.55

41.6

6.5M

0.56%

Mar 10
44.35
46.78

46.85

42.62

2.5M

-6.38%

Mar 9
47.37
50.5

51.01

46.97

1.6M

-5.32%

Mar 8
50.03
49.74

50.64

49.26

1.2M

0.38%

Mar 7
49.84
51.19

52.12

49.8

1.4M

-2.64%

Mar 6
51.19
53.44

53.44

50.2

1.7M

-2.05%

Mar 3
52.26
49.81

52.66

49.52

2.8M

0%