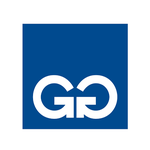 Gerdau S.A.
About
Profile
The company's history began in 1901 in the form of a small nail factory in the city of Porto Alegre in Rio Grande do Sul, and is today present in 12 countries across the Americas, Europe and Asia. Currently, Gerdau is the leading producer of long steel
---
Headquarters
São Paulo, São Paulo, Brazil
---
Available for logged in users only.


The multiple price alert feature will smartly add or remove $1 if your alert was hit.
It's only available if you are logged in, a V.I.P. member or if you are using the AI chrome extension.

Contact us via Twitter if you are interested in trying it out.
Steel Dynamics drops amid a downgrade to neutral from Citi on valuation
Gerdau goes ex-dividend tomorrow
Steel companies slide on China's lackluster economic outlook
Gerdau reports Q4 results
Gerdau Q4 2022 Earnings Preview
Gerdau goes ex-dividend tomorrow
Gerdau reports Q3 results
LatAm steelmakers Ternium, SID cut at BofA as price war victims
Gerdau reports Q2 results
Gerdau Q2 2022 Earnings Preview
Basic materials sector saw double digit decline in Q2
Basic materials sector cracks 14% in June, PE trades at 24.3X, below 3-year average PE of 27.1x
Gerdau goes ex-dividend tomorrow
Gerdau reports Q1 results
Gerdau Q1 2022 Earnings Preview
Gerdau goes ex-dividend tomorrow
Gerdau reports Q4 results
Gerdau Q4 2021 Earnings Preview
Mid cap steel CEO rings alarm bells for industry, cites autos and construction demand
Iron ore surges to three-month high as rains soak Brazilian mines
Date
Price
Open
High
Low
Vol
Change
ER
Mar 16
5.490
5.510

5.620

5.331

9.95M

2.23%

Mar 15
5.370
5.480

5.505

5.340

13.28M

-4.11%

Mar 14
5.600
5.890

5.910

5.570

14.38M

-5.08%

Mar 11
5.900
5.970

6.040

5.895

15.40M

-1.34%

Mar 10
5.980
5.680

6.000

5.670

12.26M

4.73%

Mar 9
5.710
5.530

5.725

5.505

10.33M

4.01%

Mar 8
5.490
5.690

5.710

5.435

14.73M

-2.31%

Mar 7
5.620
5.810

5.895

5.600

16.96M

-2.77%

Mar 4
5.780
5.580

5.790

5.546

19.43M

2.85%

Mar 3
5.620
5.620

5.670

5.540

19.00M

5.64%

Mar 2
5.320
5.030

5.340

4.980

16.59M

7.47%

Mar 1
4.950
4.880

5.050

4.880

10.70M

1.64%

Feb 28
4.870
4.770

4.890

4.760

8.27M

0.21%

Feb 25
4.860
4.600

4.890

4.590

16.78M

3.18%

Feb 24
4.710
4.740

4.745

4.545

17.81M

-3.88%

Feb 23
4.900
4.888

4.980

4.830

11.10M

-2.39%

Feb 22
5.020
5.020

5.080

4.940

10.26M

0.80%

Feb 18
4.980
5.040

5.080

4.960

7.23M

-0.8%

Feb 17
5.020
5.190

5.190

5.010

11.34M

-6.34%