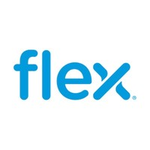 Flextronics International Ltd.
About
Profile
Flex has built a company-wide culture around collaboration and execution, led by some of the industry's most innovative minds. Every hour of every day, Flex's approximately 200,000 employees around the world design, engineer and deliver logistical and man
---
---
Available for logged in users only.


The multiple price alert feature will smartly add or remove $1 if your alert was hit.
It's only available if you are logged in, a V.I.P. member or if you are using the AI chrome extension.

Contact us via Twitter if you are interested in trying it out.
Flex FQ4 results beat estimates, co provides FY 2024 guidance in-line
Flex FQ4 2023 Earnings Preview
Twenty top stock pair trades from Raymond James
Solar tech firm Nextracker stock rallies 27% after upsized $638M IPO
Solar tech provider Nextracker prices upsized $638M IPO
Israeli cleantech Enlight Renewable Energy sets terms for $293M IPO
Solar tech provider Nextracker upsizes proposed IPO to $500M
Flex trades lower despite FQ3 beat, raised sales outlook for fiscal '23
Flex Non-GAAP EPS of $0.62 beats by $0.02, revenue of $7.8B beats by $290M
Flex Q3 2023 Earnings Preview
Flex Ltd solar energy spinout Nextracker, backed by TPG, files for $100M IPO
10 most Overweight and Underweight stocks in long-only U.S. funds
Microsoft among Credit Suisse's latest 'Top of the Crop' ideas
Flex Non-GAAP EPS of $0.63 beats by $0.12, revenue of $7.77B beats by $550M
Flex Q2 2023 Earnings Preview
Glenview adds Microsoft, Clarivate, exits Union Pacific, Alibaba and expanded stakes in Amazon, United Rentals
Flex Non-GAAP EPS of $0.54 beats by $0.06, revenue of $7.35B beats by $540M
Flex FQ1 2023 Earnings Preview
Flex expands regional strategic automotive manufacturing hub in Mexico
Watch these auto stocks to outperform as supply chain risks hang over the sector
Date
Price
Open
High
Low
Vol
Change
ER
May 26
25.91
25.6

26.03

25.39

6.4M

1.73%

May 25
25.47
24.8

25.56

24.7

6.9M

3.96%

May 24
24.5
24.44

24.58

24.26

2.9M

-0.28%

May 23
24.57
24.38

25.14

24.38

5.2M

0.24%

May 22
24.51
24.24

24.61

24.24

3.1M

0.86%

May 19
24.3
24.38

24.43

23.96

4.0M

0.45%

May 18
24.19
24

24.46

23.81

5.8M

1.04%

May 17
23.94
23.56

24.47

23.42

5.2M

2.40%

May 16
23.38
23.54

23.9

23.38

4.8M

-0.93%

May 15
23.6
23.61

23.81

23.41

6.4M

-0.04%

May 12
23.61
23.13

24.09

23.07

11.7M

2.65%

May 11
23
21.68

23.12

21.58

15.5M

8.80%

May 10
21.14
21

21.35

20.83

8.5M

1.05%

May 9
20.92
20.69

21.13

20.69

5.7M

0.43%

May 8
20.83
20.5

20.84

20.41

6.4M

1.61%

May 5
20.5
20.48

20.83

20.38

4.4M

1.89%

May 4
20.12
20.01

20.25

19.85

3.4M

0%

May 3
20.12
20.42

20.61

20.11

3.9M

-0.98%

May 2
20.32
20.58

20.69

20.16

4.6M

-1.84%

May 1
20.7
20.53

21.06

20.53

3.5M

0.63%

Apr 28
20.57
20.12

20.63

20.1

3.8M

1.93%

Apr 27
20.18
19.84

20.2

19.44

5.8M

1.71%

Apr 26
19.84
19.66

20.08

19.51

5.3M

0.81%

Apr 25
19.68
20.35

20.42

19.64

5.0M

-4.7%

Apr 24
20.65
20.58

20.77

20.55

3.4M

0.10%

Apr 21
20.63
20.76

20.78

20.4

3.3M

-0.72%

Apr 20
20.78
20.86

21.03

20.66

7.4M

-1.75%

Apr 19
21.15
21.57

21.6

21.02

4.2M

-3.2%

Apr 18
21.85
21.74

21.9

21.48

3.1M

1.11%

Apr 17
21.61
21.51

21.83

21.51

2.4M

-0.32%

Apr 14
21.68
21.69

21.93

21.49

1.7M

-0.37%

Apr 13
21.76
21.6

21.93

21.26

1.9M

1.30%

Apr 12
21.48
21.63

21.83

21.43

2.6M

0.19%

Apr 11
21.44
21.7

21.82

21.4

2.3M

-0.56%

Apr 10
21.56
21.17

21.69

21.1

2.1M

0.98%

Apr 6
21.35
21.53

21.64

21.31

2.3M

-1.57%

Apr 5
21.69
21.56

21.76

21.41

2.1M

-0.32%

Apr 4
21.76
22.61

22.61

21.61

3.5M

-3.46%

Apr 3
22.54
22.9

23.07

22.43

3.4M

-2.04%

Mar 31
23.01
22.28

23.02

22.28

3.9M

3.28%

Mar 30
22.28
22.39

22.54

22.17

2.5M

0.63%

Mar 29
22.14
21.74

22.17

21.66

3.4M

2.93%

Mar 28
21.51
21.25

21.54

21.12

3.2M

1.08%

Mar 27
21.28
21.19

21.57

21.12

2.4M

1.38%

Mar 24
20.99
21.22

21.31

20.81

2.3M

-2.19%

Mar 23
21.46
21.53

22.05

21.03

3.6M

0.75%

Mar 22
21.3
21.45

21.97

21.28

4.2M

-1.21%

Mar 21
21.56
21.32

21.76

21.32

3.6M

2.62%

Mar 20
21.01
20.85

21.37

20.81

4.2M

1.35%

Mar 17
20.73
21.04

21.05

20.36

6.2M

-1.66%

Mar 16
21.08
20.43

21.13

19.98

9.4M

1.59%

Mar 15
20.75
20.95

21.11

20.22

9.9M

-2.86%

Mar 14
21.36
21.48

21.73

20.97

7.1M

1.09%

Mar 13
21.13
21.17

21.8

21.08

5.3M

-2.4%

Mar 10
21.65
22.28

22.64

21.58

3.5M

-3%

Mar 9
22.32
23.07

23.09

22.27

3.4M

-2.79%

Mar 8
22.96
22.96

23.1

22.58

3.4M

0.53%

Mar 7
22.84
23.08

23.23

22.73

2.2M

-0.78%

Mar 6
23.02
22.9

23.53

22.9

4.1M

0.52%

Mar 3
22.9
22.94

23.08

22.8

2.1M

0%