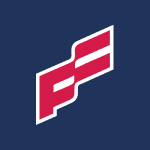 First Citizens BancShares, Inc.
About
Profile
---
Headquarters
Raleigh, North Carolina, United States
---
Recent Earnings
First Citizens BancShares Non-GAAP EPS of $20.94 misses by $2.04, revenue of $1.23B beats by $120M
Available for logged in users only.


The multiple price alert feature will smartly add or remove $1 if your alert was hit.
It's only available if you are logged in, a V.I.P. member or if you are using the AI chrome extension.

Contact us via Twitter if you are interested in trying it out.
First Citizens BancShares declares $0.75 dividend
First Citizens BancShares Non-GAAP EPS of $20.94 misses by $2.04, revenue of $1.23B beats by $120M
First Citizens BancShares Q4 2022 Earnings Preview
CIT provides $35M credit facility to Utopia Deals
First Citizens BancShares Non-GAAP EPS of $20.77, revenue of $1.23B
First Citizens BancShares raises dividend by 50% to $0.75
First Citizens' CIT provides $10M to Blue Sky Specialty Pharmacy
CIT provides $100M in financing for Stonegate capital
CIT expands lending to Globus Maritime
First Citizens BancShares declares $0.47 dividend
First Citizens BancShares Non-GAAP EPS of $16.86 misses by $0.16, revenue of $1.12B beats by $155.96M
CIT provides $80M to refinance two container ships
First Citizens BancShares stock climbs after Q1 beat on loan, deposit growth
First Citizens BancShares Non-GAAP EPS of $18.95, revenue of $1.5B
First Citizens BancShares declares $0.47 dividend
First Citizens stock slides as Q4 ROE, net interest margin point to fading profitability
First Citizens BancShares declares $0.47 dividend
First Citizens BancShares GAAP EPS of $12.09, revenue of $471.66M
First Citizens announces early redemption of $2.9B notes issued on CIT merger
Calix to join S&P MidCap 400, Douglas Elliman added to SmallCap 600
Recent Earnings
First Citizens BancShares Non-GAAP EPS of $20.94 misses by $2.04, revenue of $1.23B beats by $120M