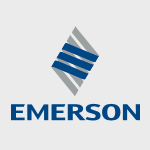 Emerson Electric Co
About
Profile
Emerson concentrates on the most complex and profound challenges facing the world in the process, industrial, commercial and residential markets.
---
Headquarters
St. Louis, Missouri, United States
---
Available for logged in users only.


The multiple price alert feature will smartly add or remove $1 if your alert was hit.
It's only available if you are logged in, a V.I.P. member or if you are using the AI chrome extension.

Contact us via Twitter if you are interested in trying it out.
Emerson's stock rises on improved profit guidance; new CFO named
Emerson Electric declares $0.52 dividend
Emerson Electric beats Q2 top and bottom line estimates; initiates Q3 and updates FY23 outlook
Emerson Electric Q2 2023 Earnings Preview
Aspen Tech plunges to 9-month low on Q3 results; William Blair downgrades stock
Emerson Electric upgraded to Overweight at Wells Fargo
Emerson Electric upgraded to Outperform at Wolfe Research
General Electric, Honeywell are safest industrial stocks into Q1 earnings: Wells Fargo
National Instruments jumps on $8.2B acquisition by Emerson (update)
Fortive said to have bid $60 a share for National Instruments - report
National Instruments stock rises amid report of Emerson nearing buyout deal
Emerson Electric near deal to acquire National Instruments for $60/share- Bloomberg
VanEck grows its ETF lineup with a new robotics focused fund
VanEck looks to enter the robotics sphere as it files for a new ETF
Emerson Electric called top stock pick at Morgan Stanley
National Instruments sale process likely to be completed in early April - report
Emerson Electric upgraded to Overweight at Morgan Stanley amid NATI deal win-win bid outcome
Emerson to help set up New Zealand's major solar PV project
Emerson chosen for automation and software for the Golden Triangle Polymers Project
National Instruments said to pick Fortive, Keysight as rival bidders to Emerson
Date
Price
Open
High
Low
Vol
Change
ER
Aug 5
90.39
89.27

90.45

89.07

2.43M

0.89%

Aug 4
89.59
90.05

90.16

89.36

2.07M

-0.26%

Aug 3
89.82
89.40

90.10

88.78

1.52M

0.80%

Aug 2
89.11
88.84

89.85

88.41

2.17M

-0.26%

Aug 1
89.34
89.20

89.77

88.45

1.82M

-0.81%

Jul 29
90.07
88.72

90.50

88.51

3.57M

1.90%

Jul 28
88.39
87.21

88.64

86.93

2.96M

2.35%

Jul 27
86.36
84.44

86.98

84.22

2.60M

2.72%

Jul 26
84.07
84.55

85.29

83.89

2.49M

-0.14%

Jul 25
84.19
83.50

84.43

82.82

2.03M

1.31%

Jul 22
83.10
84.11

84.33

82.49

1.93M

-0.72%

Jul 21
83.70
82.57

83.79

82.29

2.04M

1.29%

Jul 20
82.63
82.59

82.86

81.81

1.91M

0.47%

Jul 19
82.24
80.35

82.38

80.01

1.83M

3.63%

Jul 18
79.36
80.36

80.70

79.04

1.73M

-0.3%

Jul 15
79.60
78.95

79.68

78.18

2.68M

2.48%

Jul 14
77.67
76.77

77.75

76.16

2.51M

-1.23%

Jul 13
78.64
77.77

79.45

77.62

2.63M

-0.52%

Jul 12
79.05
79.67

80.64

78.78

2.81M

-1.51%

Jul 11
80.26
79.95

80.67

79.74

1.76M

-0.51%

Jul 8
80.67
81.30

81.49

79.70

2.30M

-0.25%