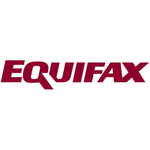 Equifax, Inc.
About
Profile
Equifax is a global information solutions company that uses unique data, innovative analytics, technology and industry expertise to power organizations and individuals around the world by transforming knowledge into insights that help make more informed b
---
Headquarters
---
Available for logged in users only.


The multiple price alert feature will smartly add or remove $1 if your alert was hit.
It's only available if you are logged in, a V.I.P. member or if you are using the AI chrome extension.

Contact us via Twitter if you are interested in trying it out.
Equifax trims year earnings guidance after Q2 tops consensus
Equifax Non-GAAP EPS of $2.09 beats by $0.07, revenue of $1.32B in-line
Equifax Q2 2022 Earnings Preview
Earnings week ahead: Tesla, Twitter, Netflix, Snap, and more
MKM Partners highlights 10 sector buy/sell pair trades
Equifax, TransUnion, Experian probed over management of consumer complaints: WSJ
Equifax declares $0.39 dividend
Equifax stock falls 7% after cutting guidance on mortgage decline, Russia exit
Equifax Non-GAAP EPS of $2.22 beats by $0.08, revenue of $1.36B beats by $40M
Equifax, Fiserv partner to offer data insights for businesses
Experian, Equifax, TransUnion set to erase most medical debt from credit reports
Equifax acquires Data-Credito; terms not disclosed
Equifax Govt Data Exchange system gets FedRAMP Ready Designation
Equifax teams up with Truepic to expand fraud prevention solutions
Melvin Capital takes new stake in Uber; exits Mastercard, Activision Blizzard
Equifax Non-GAAP EPS of $1.84 beats by $0.03, revenue of $1.25B in-line
Equifax Q4 2021 Earnings Preview
Equifax declares $0.39 dividend
Equifax to acquire HR management solutions firm, Efficient Hire
Equifax expands verification services to Australia, U.K.
Earnings History
Date
EPS / Forecast
Revenue / Forecast
February 9, 2022

1.84

/ 1.81

1.25B

/ 1.25B
October 20, 2021

1.85

/ 1.73

1.22B

/ 1.18B
Beat!

July 21, 2021

1.98

/ 1.71

1.23B

/ 1.16B
Beat!

April 21, 2021

1.97

/ 1.52

1.21B

/ 1.12B
Beat!

February 10, 2021

2

/ 1.83

1.12B

/ 1.08B
Beat!

October 21, 2020

1.87

/ 1.6

1.07B

/ 1B
Beat!

July 22, 2020

1.6

/ 1.3

982.8M

/ 922.55M
Beat!

April 20, 2020

1.4

/ 1.29

957.9M

/ 911.7M
Beat!

February 12, 2020

1.53

/ 1.49

905.8M

/ 896.44M
Beat!

October 23, 2019

1.48

/ 1.45

875.7M

/ 873.13M
Beat!

July 24, 2019

1.4

/ 1.36

880M

/ 873.63M
Beat!

May 10, 2019

1.2

/ 1.2

846.1M

/ 848.38M
February 20, 2019

1.38

/ 1.32

835.3M

/ 839.94M
October 24, 2018

1.41

/ 1.42

834.2M

/ 856.93M
Date
Price
Open
High
Low
Vol
ER
Mar 10
226.21
220.65

228.00

219.36

976.28K
Mar 9
225.05
222.13

225.32

221.35

1.12M
Mar 8
217.26
216.31

220.84

215.06

853.12K
Mar 7
217.83
227.44

228.26

217.50

1.13M
Mar 4
227.67
222.17

228.45

221.57

973.42K
Mar 3
224.21
226.58

227.10

221.24

782.39K
Mar 2
224.57
220.37

226.04

220.37

869.38K
Mar 1
219.04
218.73

221.53

215.83

1.02M
Feb 28
218.34
215.73

219.39

214.92

1.11M
Feb 25
218.56
215.94

218.74

213.35

1.09M
Feb 24
215.92
203.21

216.41

203.01

1.73M
Feb 23
208.16
213.74

214.88

207.99

2.59M
Feb 22
212.24
211.38

213.89

208.08

1.32M
Feb 18
213.04
212.35

215.45

210.78

908.48K
Feb 17
212.00
220.35

220.69

211.88

1.03M
Feb 16
221.73
221.07

222.43

217.17

1.86M
Feb 15
221.73
225.39

226.30

220.31

1.38M
Feb 14
220.98
224.14

227.44

219.25

1.40M
Feb 11
225.00
231.39

233.15

222.98

1.58M