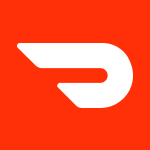 Dash
About
Profile
DoorDash Inc. is an American on-demand prepared food delivery service founded by Stanford students Tony Xu, Stanley Tang, Andy Fang and Evan Moore. Moore departed and is now a partner at Khosla Ventures.
---
Headquarters
San Francisco, California, United States
---
Available for logged in users only.


The multiple price alert feature will smartly add or remove $1 if your alert was hit.
It's only available if you are logged in, a V.I.P. member or if you are using the AI chrome extension.

Contact us via Twitter if you are interested in trying it out.
DoorDash up as Mizuho bumps rating higher
DoorDash downgraded as student loans repayments expected to bite: Moffett Nathanson
DoorDash transfers listing to Nasdaq
DoorDash CFO sells stock worth $567k as per trading plan - filing
Instacart's profitable, but growth is slowing; customers, partners are (relatively) few: Bernstein
DoorDash sees upside from AI integration with voice ordering
Instacart files for highly-anticipated IPO
Ray Dalio's Bridgewater sells Netflix, Home Depot, adds AT&T, Micron
Stan Druckenmiller's Duquesne adds GE, Builders FirstSource, exits AMD
DoorDash reports mixed Q2 earnings; initiates Q3 and raises FY23 outlook
DoorDash rallies after tallying record number of orders
DoorDash Q2 2023 Earnings Preview
DoorDash rises as JPM bumps estimates, Mizuho ups PT
DoorDash names new board member as shares rally on
Catalyst Watch: CPI, major bank earnings, Amazon Prime Day and CAVA ratings
DoorDash, Uber Eats and Grubhub battle New York City over minimum wage law
Wayfair, DoorDash and Chewy shine in e-commerce data check
Student loan payments will resume after Supreme Court ruling - watch these consumer discretionary stocks
Consumer stocks are in the spotlight with student loan repayments and food disinflation in the mix
DoorDash cut to Hold at Gordon Haskett on valuation concerns
Date
Price
Open
High
Low
Vol
Change
ER
Sep 27
78.15
74.94

78.32

74.73

3.8M

4.79%

Sep 26
74.58
75.07

76.1

74.13

1.9M

-1.18%

Sep 25
75.47
75.42

76.3

75.07

1.9M

-0.93%

Sep 22
76.18
76.08

77.37

75.62

1.7M

0.75%

Sep 21
75.61
78.19

78.23

75.56

4.7M

-4.23%

Sep 20
78.95
79.41

80.2

78.69

3.1M

-0.3%

Sep 19
79.19
79.95

80.53

76.54

4.6M

-2.14%

Sep 18
80.92
81.35

83.88

80.81

3.6M

-0.01%

Sep 15
80.93
80.5

81.31

79.16

7.0M

-2.47%

Sep 14
82.98
83.01

83.92

82.07

2.5M

0.91%

Sep 13
82.23
82.49

83

81.67

1.5M

-0.77%

Sep 12
82.87
82.43

84.17

82.2

1.5M

-0.5%

Sep 11
83.29
83.84

84.19

82.79

2.4M

1.36%

Sep 8
82.17
81.81

82.37

80.13

2.2M

0.18%

Sep 7
82.02
81.39

82.29

80.04

2.5M

-0.69%

Sep 6
82.59
83.1

83.1

81.45

2.5M

-1.3%

Sep 5
83.68
83.99

84.29

83.25

2.1M

-0.43%

Sep 1
84.04
85

85.38

83.6

2.3M

-0.11%

Aug 31
84.13
82.99

84.74

82.92

4.1M

1.69%

Aug 30
82.73
81

83.48

80.18

3.0M

0.94%

Aug 29
81.96
78.24

82.47

78.05

3.4M

4.41%

Aug 28
78.5
78

79.07

77.23

3.5M

0.62%

Aug 25
78.02
76.46

78.38

76.36

2.3M

2.48%

Aug 24
76.13
77.22

77.32

75.62

2.5M

-1.56%

Aug 23
77.34
78.01

78.4

76.94

1.8M

-0.64%

Aug 22
77.84
77.49

78.86

77.13

2.1M

1.62%

Aug 21
76.6
78.15

78.96

75.06

5.9M

-1.57%

Aug 18
77.82
77.2

78.27

76.25

3.0M

-0.08%

Aug 17
77.88
80.64

80.78

77.64

3.1M

-2.39%

Aug 16
79.79
78.74

80.24

78.52

2.5M

1.22%

Aug 15
78.83
79.43

79.86

78.16

3.6M

-1.33%

Aug 14
79.89
78.5

80.06

78.03

2.6M

0.88%

Aug 11
79.19
81.41

81.41

78.57

4.1M

-3.88%

Aug 10
82.39
83.02

83.08

81.25

2.9M

0.01%

Aug 9
82.38
84.21

84.29

81.38

2.9M

-2.66%

Aug 8
84.63
83.62

84.73

82.54

2.1M

0.32%

Aug 7
84.36
83.06

84.68

80.86

4.6M

0.91%

Aug 4
83.6
85.95

87.24

83.07

5.6M

-2.18%

Aug 3
85.46
86.29

89.73

84.33

9.1M

-0.6%

Aug 2
85.98
84.38

86.81

83.81

5.5M

-0.7%

Aug 1
86.59
89.5

90

85.94

4.8M

-4.63%

Jul 31
90.79
90.11

92.61

89.84

3.1M

1.27%

Jul 28
89.65
87.65

90.86

87.57

4.7M

4.20%

Jul 27
86.04
87.09

87.96

85.45

3.3M

-0.08%

Jul 26
86.11
85.24

87.1

84.72

2.0M

0.83%

Jul 25
85.4
85.44

86.42

84.65

4.1M

1.29%

Jul 24
84.31
85.29

85.69

83.66

1.7M

-0.22%

Jul 21
84.5
84.75

85.32

84.24

1.6M

1.03%

Jul 20
83.64
83.85

85.03

83.41

2.9M

-1.72%

Jul 19
85.1
85

86.07

83.98

2.5M

0.04%

Jul 18
85.07
85.34

86.25

84.31

2.8M

-0.32%

Jul 17
85.34
83.69

85.71

82.91

3.0M

1.64%

Jul 14
83.96
83.9

84.06

81.69

2.9M

0.80%

Jul 13
83.29
81.7

84.11

81.55

2.6M

3.35%

Jul 12
80.59
81.19

81.35

79.44

2.5M

0.93%

Jul 11
79.85
77.61

80.02

77.39

2.0M

2.89%

Jul 10
77.61
78.01

78.44

76.83

2.2M

-0.44%

Jul 7
77.95
77.36

78.74

77.04

2.4M

1.25%

Jul 6
76.99
77.67

78.53

75.07

3.7M

-2.63%

Jul 5
79.07
78.42

79.18

77.65

1.9M

0%