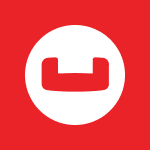 Couchbase Inc.
About
Profile
At Couchbase, we believe data is at the heart of the enterprise. We empower developers and architects to build, deploy, and run their most mission-critical applications. Couchbase delivers a high-performance, flexible and scalable modern database that run
---
Headquarters
Santa Clara, California, United States
---
Available for logged in users only.


The multiple price alert feature will smartly add or remove $1 if your alert was hit.
It's only available if you are logged in, a V.I.P. member or if you are using the AI chrome extension.

Contact us via Twitter if you are interested in trying it out.
Couchbase Non-GAAP EPS of -$0.27 beats by $0.05, revenue of $41M beats by $1.23M
Couchbase Q1 2024 Earnings Preview
Couchbase GAAP EPS of -$0.37 beats by $0.10, revenue of $41.62M beats by $3.39M
Couchbase Q4 2023 Earnings Preview
LiveRamp, C3.ai, Varonis likely takeover candidates for private equity - analyst
Couchbase Non-GAAP EPS of -$0.22 beats by $0.11, revenue of $38.56M beats by $1.96M, updates fiscal year outlook
Couchbase Q3 2023 Earnings Preview
Couchbase, Duck Creek, SmartSheet viewed as possible takeover targets - analyst
Couchbase GAAP EPS of -$0.34 beats by $0.05, revenue of $39.8M beats by $3.94M
Beam Global and Borqs Technologies among tech gainers; PagSeguro Digital and Aurora Mobile among losers
Couchbase stock soars 13% on Q1 estimates beat
Couchbase Non-GAAP EPS of -$0.32 beats by $0.07, revenue of $34.85M beats by $2.23M
Dropbox, New Relic, Coupa Software seen as potential takeover candidates - analyst
Hot Stocks: CSCO, MCD fall on downgrades; BASE plunges on earnings; SWIM rises
Couchbase Non-GAAP EPS of -$0.22 beats by $0.03, revenue of $35.1M beats by $1.1M
Couchbase Q4 2022 Earnings Preview
Couchbase EPS beats by $0.06, beats on revenue
Meet members of the historic 2021 IPO class: technology stocks
Krispy Kreme and 61 other recent IPOs could see boost this week from addition to Russell 2000
Top IPO additions to Russell 2000 Index
Earnings History
Date
EPS / Forecast
Revenue / Forecast
December 7, 2021

-

/ -0.355

-

/ 29.42M
September 8, 2021

-1.54

/ -1.39

29.7M

/ 28.19M
Beat!

July 22, 2021

-0.27

/ -

23.05M

/ -
Beat!

June 30, 2021

-2.26

/ -

27.96M

/ -
Beat!

Date
Price
Open
High
Low
Vol
Change
ER
Aug 7
16
15.88

16.01

15.37

90.0K

0.88%

Aug 4
15.86
15.96

16.28

15.83

265K

-0.38%

Aug 3
15.92
15.16

15.99

15.06

151K

2.98%

Aug 2
15.46
16.26

16.26

15.36

176K

-6.7%

Aug 1
16.57
16.49

16.62

16.34

175K

-0.72%

Jul 31
16.69
16.4

16.85

16.19

362K

1.95%

Jul 28
16.37
16.26

16.55

16.15

263K

1.68%

Jul 27
16.1
16.29

16.54

16.01

304K

-0.06%

Jul 26
16.11
15.91

16.13

15.81

254K

0.06%

Jul 25
16.1
15.84

16.46

15.8

272K

1.39%

Jul 24
15.88
15.9

15.93

15.62

130K

0.25%

Jul 21
15.84
16.01

16.22

15.78

235K

0.44%

Jul 20
15.77
16.24

16.25

15.38

400K

-3.25%

Jul 19
16.3
16.5

16.86

15.94

432K

-0.79%

Jul 18
16.43
15.72

16.48

15.72

295K

4.92%

Jul 17
15.66
14.97

15.81

14.95

235K

4.75%

Jul 14
14.95
15.29

15.52

14.85

279K

-2.29%

Jul 13
15.3
15.26

15.37

14.97

253K

0.79%

Jul 12
15.18
15.1

15.27

14.88

222K

1.74%

Jul 11
14.92
14.77

15.05

14.71

267K

1.43%

Jul 10
14.71
14.07

14.73

13.97

291K

3.88%

Jul 7
14.16
14.74

15.02

14.07

269K

-3.87%

Jul 6
14.73
15

15

14.5

424K

-3.22%

Jul 5
15.22
15.27

15.45

14.93

262K

-0.91%

Jul 3
15.36
15.8

15.83

15.14

193K

-2.91%

Jun 30
15.82
15.31

15.96

15.18

598K

4.49%

Jun 29
15.14
14.98

15.16

14.75

231K

1.34%

Jun 28
14.94
14.35

14.97

14.2

419K

4.11%

Jun 27
14.35
14.16

14.49

13.97

348K

1.27%

Jun 26
14.17
14.5

14.71

14.16

270K

-3.14%

Jun 23
14.63
14.65

14.86

14.4

1.3M

-1.61%

Jun 22
14.87
14.62

14.94

14.3

336K

0.27%

Jun 21
14.83
15.14

15.22

14.79

445K

-2.5%

Jun 20
15.21
15.26

15.71

15.02

425K

-1.49%

Jun 16
15.44
16.65

16.65

15.4

958K

-7.21%

Jun 15
16.64
16.04

16.75

15.92

568K

2.27%

Jun 14
16.27
16.43

16.63

16

446K

-0.31%

Jun 13
16.32
16.16

16.4

15.69

459K

2.64%

Jun 12
15.9
16.25

16.44

15.56

665K

-1.73%

Jun 9
16.18
15.71

16.69

15.44

1.8M

2.66%

Jun 8
15.76
15.93

16.39

15.03

1.3M

-1.38%

Jun 7
15.98
18.55

19.35

15.82

2.4M

-28.12%

Jun 6
22.23
22.18

22.31

21.67

1.6M

0.14%

Jun 5
22.2
21.49

22.5

21.16

607K

5.56%

Jun 2
21.03
20.5

21.1

20

854K

3.75%

Jun 1
20.27
20.29

20.37

19.67

396K

-1.22%

May 31
20.52
19.52

20.7

19.4

1.6M

4.43%

May 30
19.65
19.68

19.96

19.31

410K

1.87%

May 26
19.29
18.85

19.7

18.83

618K

1.85%

May 25
18.94
19.12

19.25

18.56

218K

-0.58%

May 24
19.05
18.6

19.08

18.34

556K

1.11%

May 23
18.84
18.83

19.47

18.76

375K

-1%

May 22
19.03
17.91

19.73

17.91

630K

6.25%

May 19
17.91
17.47

18

17.16

324K

2.75%

May 18
17.43
16.76

17.46

16.74

257K

4.06%

May 17
16.75
16.86

17.23

16.72

239K

0.12%

May 16
16.73
16.5

16.85

16.33

504K

0.42%

May 15
16.66
16.5

16.94

16.48

148K

1.71%

May 12
16.38
16.32

16.62

16.16

83.7K

1.17%

May 11
16.19
16.13

16.24

16.01

96.0K

0%