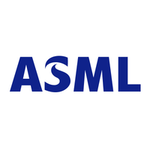 ASML Holding NV
About
Profile
ASML is an innovation leader in the semiconductor industry. Find out what we do and why we do it.
---
Headquarters
Veldhoven, Netherlands
---
Available for logged in users only.


The multiple price alert feature will smartly add or remove $1 if your alert was hit.
It's only available if you are logged in, a V.I.P. member or if you are using the AI chrome extension.

Contact us via Twitter if you are interested in trying it out.
ASML Holding declares €1.37 interim dividend
ASML Holding reports Q4 earnings beat; initiates Q1 and FY23 guidance
ASML Holding Q4 2022 Earnings Preview
Estee Lauder, Sony, Alibaba, Caterpillar make Jefferies global stock picks list
AMD, Qualcomm, Nvidia jump as chips move higher ahead of key quarterly results
ASML gains even as defense ministry told gov't in 2020 to disallow exports to China
Taiwan Semiconductor jumps after mixed Q4, but confirms it will cut 2023 spending
Nvidia, AMD surge as chip stocks continue run to start 2023
Nvidia, Advanced Micro Devices lead chips lower as Micron cuts spending again
Japan, Netherlands agree to join US in Chinese chip export control crackdown: report
Dutch trade minister says speaking with US about chip export controls to China: report
ASML slips even as Susquehanna upgrades following analyst day
Advanced Micro Devices leads chips higher as analysts praise new server offering
ASML CEO tells investors China ban would not change 2030 outlook 'that much:' report
ASML boosts 2025 forecast, launches $12B buyback, spurs chip equipment rally
ASML Holding declares €1.37 dividend
BofA reiterates buy on KLA, Applied Materials, Lam Research as CHIPS Act helps optimism
With Intel Q3 earnings on tap, semiconductors end week sharply higher
Applied Materials, ASML rise as New Street upgrades on expectations semi pain ends soon
Lam Research surges 10% after strong Q1, Q2 guidance, Cowen calls results 'impressive'
Date
Price
Open
High
Low
Vol
ER
Jul 20
483.00
469.40

489.00

461.75

478.70K
Jul 19
484.80
463.20

487.35

461.35

793.82K
Jul 18
476.20
478.55

478.80

469.75

781.24K
Jul 15
465.40
452.95

465.95

449.70

861.37K
Jul 14
443.00
444.30

447.50

436.05

668.03K
Jul 13
441.75
435.80

446.65

425.85

760.42K
Jul 12
434.70
432.00

441.90

423.85

849.28K
Jul 11
438.00
436.90

448.10

433.60

558.49K
Jul 8
446.15
441.00

446.15

433.55

592.49K
Jul 7
440.80
435.00

442.00

429.75

745.85K
Jul 6
421.50
415.00

429.35

414.50

935.46K
Jul 5
409.00
434.20

436.15

403.45

1.15M
Jul 4
428.50
427.55

430.70

422.80

391.64K
Jul 1
431.25
437.20

446.75

428.15

1.09M
Jun 30
455.85
455.55

457.40

445.05

946.00K
Jun 29
465.20
460.80

470.80

459.75

658.04K
Jun 28
472.85
488.95

490.10

471.30

630.17K
Jun 27
483.70
486.00

497.50

478.15

702.26K
Jun 24
484.85
466.40

488.30

463.40

747.79K
Jun 23
460.40
455.60

467.35

451.00

849.48K
Jun 22
465.20
460.65

469.25

453.30

661.47K
Jun 21
469.75
462.15

471.70

459.45

676.96K
Jun 20
457.25
451.00

457.25

446.45

402.60K