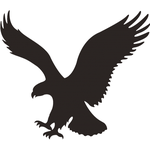 American Eagle Outfitters, Inc.
About
Profile
American Eagle Outfitters, Inc. (NYSE: AEO) is a leading global specialty retailer offering high-quality, on-trend clothing, accessories and personal care products at affordable prices under its American Eagle Outfitters® and Aerie® brands. The company operates more than 1,000 stores in the United States, Canada, Mexico, China and Hong Kong, and ships to 81 countries worldwide through its websites. American Eagle Outfitters and Aerie merchandise also is available at more than 200 international locations operated by licensees in 25 countries.
---
Headquarters
Pittsburgh, Pennsylvania, United States
---
Recent Earnings
American Eagle Outfitters GAAP EPS of $0.42 beats by $0.21, revenue of $1.24B beats by $30M
Available for logged in users only.


The multiple price alert feature will smartly add or remove $1 if your alert was hit.
It's only available if you are logged in, a V.I.P. member or if you are using the AI chrome extension.

Contact us via Twitter if you are interested in trying it out.
Revenge of the malls: Retailers rally after earnings suggest holiday sales may be better than feared
American Eagle flies higher on bottom line beat, inventory improvement
American Eagle Outfitters GAAP EPS of $0.42 beats by $0.21, revenue of $1.24B beats by $30M
American Eagle Outfitters Q3 2023 Earnings Preview
Execution, lowered expectations color retail earnings
Apparel prices cool in latest CPI report as holiday promotions pick up
American Eagle Outfitters and Forever 21 plan to open stores in Japan again
Morgan Stanley's quant screen chooses dividend stocks to own and avoid
Inflation breakdown: Food prices run hot again, while apparel and sporting goods lag
American Eagle sees advantages with shareable supply platform
American Eagle Outfitters' international president resigns
American Eagle Outfitters stock plummets on profit miss, paused dividend
American Eagle Outfitters Non-GAAP EPS of $0.04 misses by $0.10, revenue of $1.2B in-line
American Eagle Outfitters Q2 2023 Earnings Preview
CoStar, Invitation Homes jump as they join S&P 500 in index shuffle
Earnings week ahead: GameStop, Nio, Zscaler, DocuSign, Kroger and more
Quiet platforms expands partnership with fanatics to extend same-day and next-day delivery to 11 additional markets
Relief rally for retail after Walmart's better-than-feared earnings report
Retail stocks race higher after a slight cooling of inflation lifts sentiment
American Eagle Outfitters is cut at Cowen with macro factors working against it
Recent Earnings
American Eagle Outfitters GAAP EPS of $0.42 beats by $0.21, revenue of $1.24B beats by $30M
Earnings History
Date
EPS / Forecast
Revenue / Forecast
November 23, 2021

-

/ 0.605

-

/ 1.22B
September 2, 2021

0.6

/ 0.5504

1.19B

/ 1.23B
August 18, 2021

-

/ 0.4235

-

/ 1.15B
May 26, 2021

0.48

/ 0.4608

1.03B

/ 1.02B
Beat!

March 3, 2021

0.39

/ 0.3631

1.29B

/ 1.28B
Beat!

November 24, 2020

0.35

/ 0.3374

1.03B

/ 1.03B
September 9, 2020

-0.03

/ -0.17

883.51M

/ 818.11M
Beat!

August 19, 2020

-

/ -0.18

-

/ 801.84M
June 3, 2020

-0.84

/ -0.3

551.69M

/ 636.61M
March 4, 2020

0.37

/ 0.36

1.31B

/ 1.27B
Beat!

December 11, 2019

0.48

/ 0.48

1.07B

/ 1.06B
Beat!

September 4, 2019

0.39

/ 0.32

1.04B

/ 1B
Beat!

June 5, 2019

0.24

/ 0.21

886.29M

/ 855.59M
Beat!

March 6, 2019

0.43

/ 0.42

1.24B

/ 1.26B
December 11, 2018

0.48

/ 0.48

1B

/ 1.02B
Date
Price
Open
High
Low
Vol
Change
ER
Aug 1
12.10
11.73

12.18

11.47

4.45M

0.50%

Jul 29
12.04
12.15

12.15

11.71

4.15M

0.42%

Jul 28
11.99
11.66

12.00

11.32

4.09M

3.10%

Jul 27
11.63
11.15

11.64

10.85

4.38M

5.82%

Jul 26
10.99
10.99

11.21

10.82

12.28M

-8.65%

Jul 25
12.03
12.16

12.31

11.95

4.68M

-1.64%

Jul 22
12.23
12.20

12.61

12.05

4.86M

0.91%

Jul 21
12.12
12.08

12.17

11.81

3.88M

-0.9%

Jul 20
12.23
11.93

12.27

11.80

4.82M

2%

Jul 19
11.99
11.76

12.15

11.73

5.72M

2.48%

Jul 18
11.70
11.85

11.99

11.69

5.33M

-0.68%

Jul 15
11.78
11.73

11.92

11.43

4.46M

1.64%

Jul 14
11.59
11.79

11.94

11.51

4.66M

-2.85%

Jul 13
11.93
11.58

11.96

11.37

4.86M

1.10%

Jul 12
11.80
11.79

12.02

11.72

4.63M

-0.51%

Jul 11
11.86
11.59

11.90

11.49

6.37M

1.11%

Jul 8
11.73
11.80

11.94

11.57

3.95M

-0.17%

Jul 7
11.75
11.46

11.80

11.39

5.38M

1.21%

Jul 6
11.61
11.48

11.81

11.31

5.58M

-0.26%

Jul 5
11.64
11.21

11.73

11.16

6.43M

1.84%