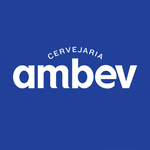 Ambev S.A.
About
Profile
---
Headquarters
São Paulo, São Paulo, Brazil
---
Available for logged in users only.


The multiple price alert feature will smartly add or remove $1 if your alert was hit.
It's only available if you are logged in, a V.I.P. member or if you are using the AI chrome extension.

Contact us via Twitter if you are interested in trying it out.
Ambev Non-GAAP EPS of R$0.16, revenue of R$18.9B
Ambev Q2 2023 Earnings Preview
Ambev rallies as BofA upgrades on Brazil beer sales
Ambev Non-GAAP EPS of R$0.24, revenue of R$20.53B
Ambev Non-GAAP EPS of R$0.33, revenue of R$22.69B
Ambev Q4 2022 Earnings Preview
Beer and spirits sales may be on the downswing - watch these stocks
Ambev declares $0.1457 dividend
Beer buzz: Sales trends solid off pricing, hard seltzer goes flat, and World Cup boost
The World Cup is here - watch these stocks
Ambev Non-GAAP EPS of R$0.20, revenue of R$20.59B
Brazil's presidential election heats up, pushing related stocks and ETFs higher
Ambev Non-GAAP EPS of R$0.19, revenue of R$17.99B
Ambev Non-GAAP EPS of R$0.22, revenue of R$18.44B
Ambev Q1 2022 Earnings Preview
Beverage stocks: PepsiCo holds up after earnings; Oatly, Zevia and NewAge slide on inflation jitters
Seeking Alpha's Catalyst Watch: Healthcare spotlight on AACR, Bed Bath & Beyond earnings and Elon Musk's TED talk
Ambev Non-GAAP EPS of R$0.24, revenue of R$22.01B
Ambev Q4 2021 Earnings Preview
Ambev is on watch after Citi turns bullish
Earnings History
Date
EPS / Forecast
Revenue / Forecast
February 24, 2022

0.24

/ 0.0468

22.01B

/ 3.88B
Beat!

October 28, 2021

0.0409

/ 0.0269

3.29B

/ 3.13B
Beat!

July 29, 2021

0.0356

/ 0.0227

3.1B

/ 2.88B
Beat!

May 6, 2021

0.0323

/ 0.0267

3.16B

/ 2.75B
Beat!

February 25, 2021

0.0781

/ 0.0456

3.37B

/ 3.47B
Beat!

October 29, 2020

0.0259

/ 0.0209

2.7B

/ 2.45B
Beat!

July 30, 2020

0.0154

/ 0.01

2.24B

/ 1.9B
Beat!

May 7, 2020

0.0119

/ 0.03

2.15B

/ 2.37B
Beat!

February 27, 2020

0.0621

/ 0.06

3.51B

/ 3.87B
Beat!

October 25, 2019

0.04

/ 0.04

2.98B

/ 3.02B
July 25, 2019

0.04

/ 0.04

3.21B

/ 3.12B
Beat!

May 7, 2019

0.04

/ 0.05

3.17B

/ 3.29B
February 28, 2019

0.06

/ 0.08

4.27B

/ 3.92B
Beat!

October 25, 2018

0.05

/ 0.05

2.99B

/ 3.23B
July 26, 2018

0.04

/ 0.04

3.09B

/ 2.9B
Beat!

May 9, 2018

0.04

/ 0.06

3.24B

/ 3.49B
Date
Price
Open
High
Low
Vol
Change
ER
Aug 4
2.780
2.740

2.780

2.710

27.37M

2.21%

Aug 3
2.720
2.740

2.750

2.680

40.35M

-0.37%

Aug 2
2.730
2.760

2.790

2.730

25.13M

-1.44%

Aug 1
2.770
2.790

2.850

2.750

43.90M

-1.77%

Jul 29
2.820
2.880

2.905

2.820

50.26M

-2.08%

Jul 28
2.880
2.865

2.900

2.780

40.78M

1.77%

Jul 27
2.830
2.760

2.830

2.720

36.17M

4.04%

Jul 26
2.720
2.700

2.740

2.675

32.10M

1.12%

Jul 25
2.690
2.650

2.710

2.645

19.41M

3.07%

Jul 22
2.610
2.620

2.660

2.590

25.36M

0%

Jul 21
2.610
2.570

2.630

2.555

31.25M

0.77%

Jul 20
2.590
2.640

2.660

2.550

48.39M

-2.26%

Jul 19
2.650
2.670

2.720

2.640

36.82M

0.38%

Jul 18
2.640
2.670

2.720

2.630

34.63M

-0.38%

Jul 15
2.650
2.680

2.710

2.650

32.88M

-1.49%

Jul 14
2.690
2.650

2.720

2.610

52.03M

1.13%

Jul 13
2.660
2.600

2.708

2.590

49.88M

5.98%

Jul 12
2.510
2.470

2.540

2.460

32.76M

-2.33%

Jul 11
2.570
2.640

2.640

2.560

28.98M

-4.1%

Jul 8
2.680
2.630

2.680

2.620

29.10M

1.90%

Jul 7
2.630
2.590

2.640

2.575

26.50M

1.54%

Jul 6
2.590
2.590

2.610

2.550

36.03M

1.17%

Jul 5
2.560
2.520

2.580

2.500

38.93M

0%