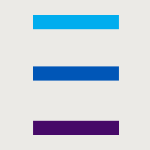 Navient Corp
About
Profile
Navient Corporation's focus is in education loan portfolio management, servicing and asset recovery.
---
Headquarters
Wilmington, Delaware, United States
---
Available for logged in users only.


The multiple price alert feature will smartly add or remove $1 if your alert was hit.
It's only available if you are logged in, a V.I.P. member or if you are using the AI chrome extension.

Contact us via Twitter if you are interested in trying it out.
Navient trades higher after Q2 results, raises FY22 non-GAAP EPS guidance
Navient Non-GAAP EPS of $0.92 beats by $0.14, NII of $321M beats by $69.8M
Navient Q2 2022 Earnings Preview
Navient declares $0.16 dividend
Navient Non-GAAP EPS of $0.90 beats by $0.15, revenue of $337M beats by $78.8M
Navient Q1 2022 Earnings Preview
American Express and Navient downgraded, Essent raised at J.P. Morgan
White House extends pause on student loan payments until Aug. 31
White House expected to extend pause on student loan payments again - The Hill
Navient declares $0.16 dividend
Navient stock sinks 9% after Q4 earnings miss; private education loans fall Q/Q
Navient Non-GAAP EPS of $0.78 misses by $0.09, net interest income of $272M misses by $11.87M
Navient Q4 2021 Earnings Preview
Navient agrees to cancel $1.7B of subprime student loans to settle state suits
Is student loan forgiveness on the table after moratorium extension?
Navient approves $1B in share repurchase authorization
Navient declares $0.16 dividend
Navient EPS beats by $0.07, misses on revenue
Navient Q3 2021 Earnings Preview
Regional banks outshine the financial sector this week; credit servicers dip the most