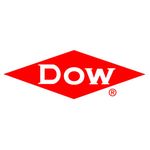 Dow Chemical Co
About
Profile
---
Headquarters
Midland, Michigan, United States
---
Shares of the petrochemicals company rose 1.6% on Monday during premarket trading. JPMorgan upgraded the stock to overweight from neutral, citing potential upside from higher oil prices.
Available for logged in users only.


The multiple price alert feature will smartly add or remove $1 if your alert was hit.
It's only available if you are logged in, a V.I.P. member or if you are using the AI chrome extension.

Contact us via Twitter if you are interested in trying it out.
Dow upgraded to Overweight at J.P. Morgan on dividend yield
Dividend Roundup: Halliburton, Dick's Sporting Goods, Estee Lauder, Yum Brands, and more
'New world order' backfires on China and Russia amid economic disruption
Dividend Roundup: Microsoft, Exxon Mobil, Kohl's, FOX, and more
Dow declares $0.70 dividend
Dow Inc. rises after Q2 results beat estimates
Dow Non-GAAP EPS of $0.75 beats by $0.04, revenue of $11.4B beats by $140M
Dow Q2 Earnings Preview
Dow, Chemours, Celanese downgraded as BofA cuts estimates
Albemarle, Linde, Eastman are top picks in new chemicals coverage at Citi
Dow goes ex-dividend on Tuesday
Dow, New Energy Blue unveil deal to make renewable plastic from corn residue
Dow selects Texas plant for X-Energy advanced SMR nuclear project
Dow, Linde to team on proposed net-zero ethylene complex in Canada
Dow beats Q1 top and bottom line estimates
Dow Q1 2023 Earnings Preview
Earnings Week Ahead: Amazon, Meta Platforms, Alphabet, Coca-Cola, Boeing, and more
Dow, chemical makers upgraded at Piper Sandler
EPA proposes rules limiting chemical plant pollution
Dow upgraded to Buy at Deutsche Bank on valuation, recovery in China
Date
Price
Open
High
Low
Vol
Change
ER
Jun 22
51.31
50.45

51.46

50.2

2.6M

-1.1%

Jun 21
51.88
51.68

52.49

51.26

3.6M

-0.08%

Jun 20
51.92
52.32

52.44

51.24

5.1M

-2.33%

Jun 16
53.16
53.3

53.31

52.6

9.5M

-0.6%

Jun 15
53.48
52.74

53.74

52.58

3.3M

1.27%

Jun 14
52.81
53.56

53.86

52.51

3.3M

-0.62%

Jun 13
53.14
52.15

53.55

51.98

4.3M

2.59%

Jun 12
51.8
51.8

52.31

51.36

3.9M

0.12%

Jun 9
51.74
52.42

52.68

51.63

5.5M

-1.97%

Jun 8
52.78
54.11

54.34

52.25

5.1M

-2.02%

Jun 7
53.87
52.82

53.95

52.72

6.5M

2.43%

Jun 6
52.59
51.11

52.88

51.07

7.3M

2.12%

Jun 5
51.5
51.69

52.37

51.47

5.5M

-0.21%

Jun 2
51.61
50.11

51.68

50.01

7.7M

5.33%

Jun 1
49
49

49.35

48.51

4.5M

0.45%

May 31
48.78
49.13

49.37

48.34

8.4M

-1.45%

May 30
49.5
49.53

49.74

48.9

4.8M

-1.67%

May 26
50.34
50.73

50.79

50.25

3.5M

-0.06%

May 25
50.37
51

51.12

49.97

4.2M

-1.85%

May 24
51.32
52.11

52.11

51.19

3.1M

-1.23%

May 23
51.96
51.77

52.32

51.45

3.6M

0.37%

May 22
51.77
52.02

52.21

51.54

3.5M

-0.35%

May 19
51.95
52.25

52.34

51.61

3.7M

0.15%

May 18
51.87
51.23

52.01

50.85

4.4M

0.76%

May 17
51.48
51.32

51.84

51.09

4.8M

0.82%

May 16
51.06
52.01

52.1

50.98

4.6M

-2.3%

May 15
52.26
52.62

52.66

51.75

3.8M

-0.1%

May 12
52.31
52.55

52.74

52.06

3.3M

-0.06%

May 11
52.34
53

53.01

51.94

5.5M

-2.08%

May 10
53.45
54.28

54.58

52.85

3.9M

-0.41%

May 9
53.67
53.89

53.94

53.47

3.3M

-0.89%

May 8
54.15
54.42

54.91

54.01

2.7M

-0.48%

May 5
54.41
54.26

54.58

53.83

4.1M

1.97%

May 4
53.36
52.9

53.41

52.27

3.9M

0.68%

May 3
53
53.75

54.17

52.91

3.3M

-1.45%

May 2
53.78
53.5

53.89

52.58

4.2M

-0.61%

May 1
54.11
54.46

54.62

53.83

4.0M

-0.53%

Apr 28
54.4
53.24

54.91

53.17

6.0M

1.68%

Apr 27
53.5
52.64

53.52

52.35

3.9M

1.75%

Apr 26
52.58
52.27

53.15

52.21

6.0M

0.15%

Apr 25
52.5
54.46

55

52.5

8.4M

-5.22%

Apr 24
55.39
55.14

55.4

54.78

5.0M

0.95%

Apr 21
54.87
55.36

55.48

54.71

4.2M

-1.49%

Apr 20
55.7
55.8

56.17

55.37

3.3M

-1.31%

Apr 19
56.44
56.4

56.59

55.84

3.8M

-0.6%

Apr 18
56.78
57.01

57.24

56.38

3.4M

-0.21%

Apr 17
56.9
56.68

56.94

56.41

2.9M

0.71%

Apr 14
56.5
57.05

57.44

56.25

3.4M

-0.74%

Apr 13
56.92
56.62

57.16

56.08

5.1M

0.05%

Apr 12
56.89
57.45

57.74

56.79

4.7M

1.25%

Apr 11
56.19
56.06

56.74

56

4.4M

0.68%

Apr 10
55.81
55

55.81

54.97

4.0M

2.10%

Apr 6
54.66
54.38

55.06

54.21

5.0M

0.04%

Apr 5
54.64
53.65

54.68

53.45

4.0M

0.70%

Apr 4
54.26
55.09

55.28

53.99

5.0M

-1.93%

Apr 3
55.33
55.22

56.11

55.01

6.6M

0.93%

Mar 31
54.82
54.17

54.89

53.96

4.4M

1.52%

Mar 30
54
54.25

54.3

53.58

3.6M

0.75%

Mar 29
53.6
53.76

53.85

53.16

3.7M

1.30%

Mar 28
52.91
52.17

52.96

52.12

3.1M

0%